Design a Gamerpic for Xbox One and have it featured on Xbox Live as you win a new controller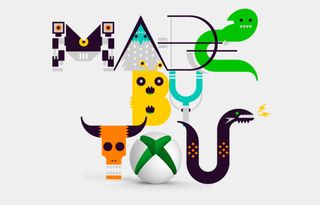 It was back in October that we really got a first good look at how the new Friends App on Xbox One will look. This is the place on your Xbox that you'll be able to browse the profiles of all your friends on Xbox Live. You can view their stats, achievements, current activity, Gamerpic, and more. Speaking of their gamer pic, those are now in full HD and look gorgeous with the new UI on Xbox One. You can become part of history and design a Gamerpic for Xbox One today. Details below.
Microsoft is now running a contest where users will submit art that will be used for an Xbox Live members Gamerpic. Those images will play an important role in the Xbox Live community, like they always have. The Xbox team will select 100 images to add to the Gamerpic gallery, so other users can set them as their own Gamerpic. Winners will also get an Xbox One controller.
Images need to be 1080 x 1080, 96dpi, and saved as a PNG file. Those images must also be original art that you've created. They can also be either photographic, illustrations, or graphic designs with no text in them. Winners will be determined by both the Xbox Community in a voting round and then further vouched by the Xbox team.
Hit up the source link for full details and to enter your images! Anyone plan on entering?
Source: Made by You (Xbox) Via: Major Nelson
I believe this is US only

The abstract art is rad. Reminds me of the zuneoriginals

I'd love to enter, but I guess relatives of Microsoft employees can't enter :(

I disown you! Now you can enter

So I am guessing the X in Xbox symbol wouldn't be allowed in the pic?

The title of the story makes my head hurt.

Woah, are we returning,to gamerpics being a big thing? Come to think of it, on the Xbone material shown I've only seen avatars in gamerpics taken on 360. Are avatars axed?

Nope, they are still there.

luckily im an art Designer , sadly if the Prize only for US then it will be useless :[

I'm a media Designer too and I take part although I'm living in Germany! I think it would be honor if I could find my pic on every Xbox One! :)

Winning this contest was pretty cool.
Would have been cooler if they had given the winners credit for our creations. Also had they given us a year of Gold along with the controller. Which, btw, was nothing special about it. No special color lights, or paint job.
I created the screaming panda.
Windows Central Newsletter
Thank you for signing up to Windows Central. You will receive a verification email shortly.
There was a problem. Please refresh the page and try again.