DeskScapes 10 review: A simple way to spice up (and animate) your desktop
You can customize your desktop with videos or animations or manage a vast library of photos with DeskScapes 10.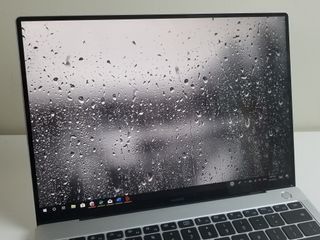 For years, Windows systems had the option for still background images or animated screen savers. Now, thanks to DeskScapes 10, you can bring the motion of videos and animations to your desktop background even when you're just sitting on your desktop.
In addition to allowing you to use videos as a background on Windows 10, DeskScapes 10 also allows you to manage your backgrounds, mark favorites, download and purchase videos and backgrounds from the web, and add effects to your desktop.
DeskScapes 10 is made by Stardock, a company known for making it easy to customize Windows 10. It also makes Groupy, which allows you to group apps together inside a tabbed interface, and Start10 which lets you have a Windows 7-style Start Menu on Windows 10.
Animate, customize, manage
(opens in new tab)
A simple way to spice up your desktop.

DeskScapes 10 makes it easy to add animations, videos, and effects to your desktop background. You can also use it to manage and download more background images and videos.
Add movement to your desktop
DeskScapes 10 could be used exclusively as a background image manager, but its main feature is the ability to add videos as your desktop background. You can upload your own videos or use videos from Wincustomize.com, which is directly integrated into the app.
When Stardock reached out to me, I didn't see the appeal in having a moving background image. I thought it would just be distracting and waste system resources. But after trying it out, I get it. The library of videos that comes with the app is large and includes everything from a gently-rotating globe to waves crashing on a beach.
You can customize videos by changing their playback speeds, which makes the movement more subtle. You could have a wild and frantic background, of course, but I think the subtle movement of a sandy beach or a gentle rain on the screen is just enough.
Keeping things organized
In addition to adding motion to your desktop, you can also use DeskScapes 10 to manage all of your backgrounds. This is more powerful than just keeping images you like in a folder because the app organizes backgrounds into categories and also has management tools to help keep your desktop looking fresh. It also has a recently used section to help you keep track of your favorite desktop backgrounds.
The app comes with several backgrounds preinstalled and also has many backgrounds available without requiring any additional cost. If you do want to purchase more content, you can easily access it through the app.
A pleasant surprise
I've used many products for Stardock, so I'm not surprised the app runs well. What I am surprised by is how useful it is. When I download an app like Groupy, I have high expectations because of the goal of that app. It's basically a replacement for Microsoft Sets. In contrast, DeskScapes 10 is just a background manager with options to use videos. But I found the movement in the background refreshing, and I can see why Apple added a similar feature to macOS. I was also happy to see that it didn't take up much of my system's resources, an issue I've had with previous apps that animated desktops.
Rating apps is always a bit difficult because a relatively simple app can do its task very well, and an extremely powerful app can have some flaws. Within the category of desktop customization, DeskScapes 10 is a good app that's unique. It's a bit pricey, but it is well made and enhances the look of your PC. And you can try it for free before purchasing it.
If you want to add some variety to your desktop, DeskScapes 10 is a unique app to do it. It has many customization options to help videos and images pop on your screen, and it makes it easy to manage your favorite background images and videos.
Pros
Adds videos to desktops
Easy to manage images and videos
Customization options include speed controls
Cons
Animate, customize, manage
(opens in new tab)
A simple way to spice up your desktop.

DeskScapes 10 makes it easy to add animations, videos, and effects to your desktop background. You can also use it to manage and download more background images and videos.
Windows Central Newsletter
Get the best of Windows Central in your inbox, every day!
News Writer and apps editor
Sean Endicott brings nearly a decade of experience covering Microsoft and Windows news to Windows Central. He joined our team in 2017 as an app reviewer and now heads up our day-to-day news coverage. If you have a news tip or an app to review, hit him up at sean.endicott@futurenet.com (opens in new tab).
I have the latest version and it generally uses none of my CPU, which was major for me. It really has improved greatly over time.

It's actually great software! I miss that Vista thing days called Dreamscene. It could be used up in Windows 7 with some registry hacks. From 8 onwards, I don't know. I find it being a bit distracting, since in desktop I need to get my job done, but oh boy, that was lovely to watch.

I've been using the same Fractal Wallpaper on all my devices ( Monitors, Laptops, TVs, Cellphones, iPad, etc... ) for like 12 years now because I'm THAT picky and I can't find anything worth to replace it which posed some issues when I bought an OLED TV ( https://i.imgur.com/hkAQ6zx.jpg ) for my HTPC due to the fear of burnin'. Thought about using an animated Wallpaper program but couldn't find any wallpapers that would meet my criteria so I ended up with a wallpaper changer to switch between 4 horizontally and vertically flipped wallpapers of my default one. **** me... They'll probably have to pattern my urn with that Wallpaper when I kick the bucket else I come back to haunt whoever put me in something else xD

Why aren't apps like this in the store?

You have some limitations in altering the system if you install from the store. Things like this may slow down the system, may make it unstable etc. I must stress 'may', it doesn't mean they do.

Loved Vista Dreamscene and on the right hardware not that resource intense. Certainly envisage buying this one.

And to think Microsoft had a similar feature back in Windows Vista. The problem back then is that most PC barely had the horsepower to run Vista, so adding an animated desktop was torture, but I liked it back then.

Is Stardock and Steam related? I purchased Wallpaper Engine from steam a while ago just for something like this a ton cheaper.

I just installed the trial to check it out and, for my pc at least, it's a bit of a resource hog. It uses roughly 20-25% of my CPU and around 80% of my integrated GPU. Attempted to add a screenshot to this comment but doesn't appear to be an option.

Have you checked their recommendations at the bottom of the store page?