DirecTV NFL SundayTicket.TV on Xbox requires no satellite dish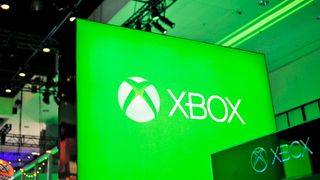 In a bold move supporting cord cutters, satellite provider DirecTV is allowing users to stream NFL Sunday Ticket games to their personal devices without requiring a satellite dish in the process. Streaming will work on Microsoft's Xbox console as well as compatible Android phones and tablets and Apple's iPhone and iPad.
On its site, DirecTV lists its Max package for $329.99, which brings streaming to all the mentioned devices so you'll have robust access to Red Zone Channel, Fantasy Zone, and access to all your out of market games.
There are cheaper packages like the entry level $199.99 Digital only that works with PCs, phones, and tablets. That package doesn't include Fantasy Zone package or Red Zone Channel though. There is also a similar Console package that works only with the Xbox and is priced at $239.99.
Before attempting to subscribe to these digital-only packages, be sure to visit the DirecTV site in the source link below to see if your device will be compatible.
Are you ready to ditch the dish this NFL season and tailgate in the backyard with your favorite tablet or phone?
Source: DirecTV (opens in new tab)
Windows Central Newsletter
Get the best of Windows Central in your inbox, every day!
Chuong's passion for gadgets began with the humble PDA. Since then, he has covered a range of consumer and enterprise devices, raning from smartphones to tablets, laptops to desktops and everything in between for publications like Pocketnow, Digital Trends, Wareable, Paste Magazine, and TechRadar in the past before joining the awesome team at Windows Central. Based in the San Francisco Bay Area, when not working, he likes exploring the diverse and eclectic food scene, taking short jaunts to wine country, soaking in the sun along California's coast, consuming news, and finding new hiking trails.
Anyways, no thanks. That's too expensive for what is free to everyone who happens to live in each teams area. Its all a screw job. Ill stick with free streams on the net.

How do you come to that conclusion? I'd say at least half of the people in a area are fans of another team. The NFL is one of the main reasons I keep cable. If I cut my cable I'll actually save money and watch everyone of my team's games.
Posted via Windows Phone Central App

It's still cheap.. I at least go watch a game at the stadium and that costs $300s+ easily.. For a game so for the entire season and playoffs.. It's worth it.. At least to me.. I live in new jersey and I'm die hard patriots fan.. I barely get to watch any of their games.. It's always either the eagles or the giants or the freaking jets.. GO PATS!

Luckily windows tablets are actual PCs. :)

I hope Windows Phone and Windows 8 get added!

They wont be added. They would have been added by now if they were. Sunday ticket does work from the RT browser tho.

Windows Phone has become what BlackBerry used to be...and we all know what happened to them.... Sorry but that is what it looks like, BIG companies just dont care about WP. Just recently NBA dropped support for their App in WP8 and we are still missing WatchESPN and others.

Well in all fairness I don't care about BIG companies or sports really. BUT its simple to me. They don't support my choice of hardware or software then I won't ever support there business. If only more people had that mindset things would be different.

Catching up on stories... The DirecTV site must have been listening: Windows Phone (Windows 8.0)
Nokia Lumia 720, 920, 925, 1320, 1520
HTC Windows Phone 8x, HTC Windows Phone 8S Windows Tablet (Windows 8.1)
Microsoft Surface Pro 1
Microsoft Surface Pro 2 Are now supported.

Did you really expect anything different?

xbox music update...today?

That's usually on Fridays, today is Wednesday.

The past couple of updates have released on a Wednesday, so it is possible. But you know Microsoft, you never really know. Lol

Getting closer and closer to ditching satellite...

Yes!!!! This is great news!!!

As the owner of a DirecTV sales office...boo!

They're protecting you - most people are not eligible for this if they can get DirecTV with a dish.

Boo! Such short sightedness. Back to telling the NFL I am in Europe and using Gamepass.

There's no way to prove it. They would have to go to every home. Same thing happened with Madden 25 DirecTV deal.

Sounds great that it'll be available on Xbox One, but that's still a lot of cash!!! I hope they offer the digital only subscription with Madden again like they did last year

Yeah, if I was going to pick a streaming service, I'd go with MLB.TV, which is a LOT more games, on Windows Phone, and vastly cheaper. Of course, the fact that baseball is 12 times better than football also helps.

Than flag football maybe.

Is this going to be like MLB TV where all of your local team's games are blacked out for you?

Yes. Also any game shown on broadcast TV. This article's mention of "supporting cord cutters" is 100% wrong. Terrible article.

Agreed, this flies right in the face of what cord cutting is all about.

Isn't that what the stadium is for or at least that's the mindset

No. If it's like NFL Sunday Ticket on the PS3 then it's the same as it is on TV. It just allows you to watch ALL games.

Yup, stupid. Aereo getting axed means I just won't watch.

Why not Windows tablets? NFL Game Rewind does.

Read the fine print. You must live in a building that cannot receive DirecTV.

Awesome! I live on a hill, sloping North in the Northeast with tons of trees to the Southwest. DirecTV is not an option due to the clear cutting that would be required to dial in the required satellites.

Sorry, you're ineligible for NFLSUNDAYTICKET.TV . Well that sux and is untrue. Boooooooooooooo!

My guess is DirecTV would not mind the additional revenue of not having to provide equipment to the customer. I'm sure people will get around that in droves ;)...I know I would, if I had the cost.

Exactly. MAJOR caveats: http://www.directv.com/DTVAPP/content/nflst/faq#question02 I was not eligible.

I live in a country that cannot receive DirectTV. Does that count? ;)

Double Boo, Double Hiss... I was excited about this as well but "Sorry, you're ineligible for NFLSUNDAYTICKET.TV"... I don't care anything about having the direct TV service much less a stupid dish outside my house. Has anyone looked into signing up for a package that contains NFL Sunday Ticket (not sign the two year agreement), not install the gear and then just cancel the service at the end of football season (about 5 monthes)? Even if I was elligible would that be around the same price as the Max Package of $329??

That isn't possible, and if it were would certainly be a very expensive endeavor when factoring cancellation fees, etc.

I still would rather use NFL GamePass with some location spoofing. I think it's cheaper, too. and no blackouts. :)

If this doesn't come to the PS3 as well, thus may be the deciding factor in getting an XB1.

It is available for PS3 and PS4 as well.

Was. They removed it from PS3 last season.

Looks like it's back now. It's listed under compatible devices.

Wtf is wrong with people. I thought I was paying too much on Time Warner. Well looks like I was wrong $200 and up and there's still your internet bill to.

Yeah. That is insane. If enough people just refused to give in, they'd have to cut costs. But they wont. There will be plenty of people shelling out nearly $400 for this. $400 for basically free conent (its free some where depending on where you live) that has commercials. Screw that. Id pay $50 a year max.

Windows Phone has become Blackberry, and we all know what happened.

So NFL Sunday Ticket is how we know which platform has won? What a metric.

This article should really be updated to reflect that this is not for or about supporting "cord cutters" - if you can get DirecTV with a dish, you are NOT eligible for this offer.

NFLSUNDAYTICKET.TV service will begin Sunday, September 7, 2014 and is only available in limited areas to non-DIRECTV customers located in eligible ZIP codes/select properties. NFLSUNDAYTICKET.TV U only available to students enrolled in eligible universities. Blackout rules and other conditions apply. NFLSUNDAYTICKET.TV consists of all out-of-market NFL games (based on customer's device location) broadcast on FOX and CBS. However, games broadcast by your local FOX or CBS affiliate will not be available in NFLSUNDAYTICKET.TV. Games available via remote viewing based on device location. Only one game may be accessed remotely at any given time. Online access is only available on certain operating systems. Computer hardware, software, and Internet connection not included. Mobile access only available on certain devices. Additional data charges may apply. Please check with your service provider. Viewing on gaming consoles requires subscription to NFLSUNDAYTICKET.TV MAX or NFL SUNDAYTICKET.TV CONSOLE. Only available on select gaming consoles. Visit NFLSUNDAYTICKET.TV for a list of authorized consoles. Subscription cannot be downgraded or cancelled (in part or in whole) after the start of the season and subscription fees cannot be refunded. Visit directv.com/NFL for a list of system requirements and compatible mobile devices. Commercial locations require an appropriate licensee agreement.

"You can't afford DirecTV? Oh, well that's too bad. I guess you're stuck with us."

LOL what areas cannot get sattelite TV? W/E Direct TV im not getting your service, but i would have purchased this. GG

What if you use a billing address that is eligible , but not use it at that address. Doubtful they can detect address if you pick the console option.. Hmmmm

This article should state that NOT all zip codes in the U.S are eligible. It is likely only eligible to zip codes that can have normal direct tv services. For example, my area sucks for ATT, FIOS, directv, it is eligible for this package. I put in an address like 15 miles away and it was not eligible because direct tv is readily available. So you wuld have to be in an rural area or an area that is old and have bad satellete reception to get this, in my case, i live in a ranky old apartment complex so i am eliglbe.

Blackout restrictions apply, which really is the biggest bullsh*t of them all. Not cord-cutter friendly at all.

I still can't believe someone didn't crack down on this anti trust violation. It's bullshit to force people to get DirecTV if we only want the NFL Sunday Ticket. I have Dish Network and should be able to get it though them just like I can with every other sport.

Doesn't make sense. I mean, I WISH this could happen, but it won't. NFL has the rights, they struck the deal with DTV. Simple as that.

I know former PA Senator Arlen Specter was cracking down on the NFL because of this but then he lost his seat in the Senate.

Specter was in Comcast's pocket.

The thing about Sunday Ticket is that it does not take away anything from before its existance. It is clearly an out of market package. Every tv viewer still gets the same coverage as they did before ST came to be. If you have a beef, take it up with the NFL. It was their decision to make this an exclusvie to keep the price high and to appease network affiliates that did not want the entire country to be able to tune to any other game.

How is it an anti-trust violation? DTV pays the NFL for exclusive rights. It's up to the NFL to take the money or not.

Because it forces people to buy one product in order to obtain another.

That's sounds like a great deal! Sarcasm at its finest! I wish red zone and the other sports networks could un-tether themselves and be more like Hulu or netflix. Wouldn't need cable to be a sports fan!

Well, this explains why it isn't available on the PS3 anymore. :-/

The NFL needs to sever ties with DirecTV and go with the same everyone is eligable model used by Major League Baseball.

The NFL has nothing in common with the other sports. All games are televised by networks. There are no RSNs involved. The NFL and the affiliates want it this way.

Yeah, but that would make the NFL not a bunch of greedy fuckers.

This is nice but I just ask 1 thing where is my crunchyroll app... I'm jonesing here!!! Plz release it soon we are near a year now sense the release of Xbox one

I think sportsdevil already has it covered.

I have Dish network....they have options for the PS3/4 but, not the Xbox..... I get a lot for my $$ with dish, so no way to directv....they could not touch the deal I have with dish...

The biggest problem with this is the streaming quality sucks. I've had it for the last two years. Freezes frequently, maybe SD quality. Very frustrating.