Discord gives Steam competition with 90 percent revenue going to developers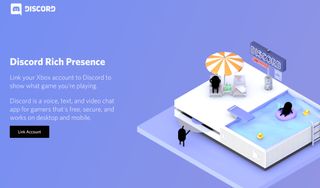 (Image credit: Microsoft / Discord)
A few weeks ago, Epic Games announced that it was launching the Epic Games Store. The revenue sharing was slightly better than what others offered, and the company probably spent a fortune on landing compelling exclusives. Today, Discord, the popular voice chat platform, announced its intention to change its own games store. It'll beat them all by giving developers ninety percent of the revenue.
Discord issued the following statement on its website. While competition is good, it seems like the PC market is moving towards fragmentation at this rate. We wonder who else will launch a better games store in the future.
While the ninety to ten split is admirable, it's unclear how much of Discord's "two hundred million users" will purchase games. A lot of people use it not for gaming communication, but for teams and an alternative to Skype. Its success will depend on those percentages and how it can acquire more customers it seems. Only time will tell.
What do you think of the new Discord games store model? Let us know. Are you looking for an alternative to Steam at this point?
Keep an eye on WindowsCentral.com/Gaming for all the latest in Xbox and Windows 10 gaming, accessories, news, and reviews!
Asher Madan handles gaming news for Windows Central. Before joining Windows Central in 2017, Asher worked for a number of different gaming outlets. He has a background in medical science and is passionate about all forms of entertainment, cooking, and antiquing.
Sticking with steam. One store is enough.

Competition is good and choice is always good. One store is not enough as it allows said store to inflate prices just because they can.

Competition is good for sure, but I also don't want 10 diff stores on my computer

True, that unfortunate trend was started by publishers namely EA with their origin launcher.

did steam ever inflate prices??
It seems they've done the opposite.
Price inflation seems to mostly come from devs. Big ones too like Rockstar. Who still sells GTA V for $30 regular price.
Though to be fair, demand for that game is still high as hell. Its currently the 8th most populated game as of 8:57pm Pacific.
But I can't recall an instance in which Steam has inflated prices. In fact, they're kinda notorious for doing the opposite.
Somewhat.
Turns out when you put your game on a crazy sale, demand for it stays up even well after its sale.
Discord is great as a chat platform. Never really took it seriously as a gaming platform though. But I do lend it some extra credibility for its store.. even if it is pretty lacking.
I mean at least I have until 2020 to play Inside. So thats cool.. I guess..

Discord's game store has been known for a while, what's new here is the intended developer share of the sales.

Now since we're getting epic and discord getting in to this. we might see a lot more X game is exclusive to X game store.

That's what is most likely going to happen however it will be sometime yet. Developers ideally want to have their games on as many platforms as possible. But it's the publishers who call shots in terms of store availability. By allowing developers to self publish on discord, it gives discord a major leg up as developers don't have to be tied to publishers with puppet strings.
The 90% split to developers is a very tantalising carrot which other stores will have no choice but to reciprocate to remain competitive.

Fragmentation is never good, whatever the market/product is.

True, however this will most likely shake things up for the better. We have seen far too many studios being closed by overzealous publishers.

All I can say is, consumer needs does not always equal to developer needs...

It'll all depend on the price tag of said games... Now I try to avoid steam, but like YouTube for videos it's not an easy task...

The key is choice. Having a choice of game stores is good but not having a choice of game stores for a particular game is bad. If this leads to lots of exclusives then that might be a problem. That said, unless a particular store offers significant incentives to make all your purchases with them, it's not a great inconvenience to have accounts at multiple stores. If you have a shortcut to a game on your desktop, it doesn't really make much difference what store it came from.

90% to devs is a great thing. Microsoft should answer with 95%. A 5% cut would more than pay to keep the lights on, and still put tons of money in their pocket. They would more than make up for any decrease in commissions with increased traffic in the store... resulting in... increased O365 subs... increased Azure subs... increased Game Pass subs... increased sales of xBox, Surface devices, Holo Lens, and OEM 2 in 1s... but most importantly... increased developer goodwill.

Awesome. The more stores we have to buy from the better! I'm seeing people complaining about the "fragmentation". You have to remember these are just stores. Steam, isn't the platform the game runs on, it's Windows which is the platform.
Windows Central Newsletter
Thank you for signing up to Windows Central. You will receive a verification email shortly.
There was a problem. Please refresh the page and try again.