Does Minecraft Dungeons have microtransactions?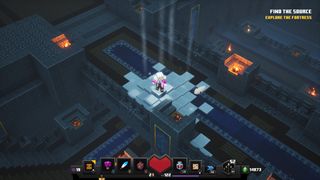 (Image credit: Windows Central)
Does Minecraft Dungeons have microtransactions?
Best answer: No, Minecraft Dungeons doesn't have any microtransactions or in-game purchases, and according to Mojang Studios never will. However, you can purchase additional game content in the form of DLC or expansion packs, which add new areas, gear, story components, and more to the game. The Hero Edition of Minecraft Dungeons includes the first two expansions for the game.The ultimate version: Minecraft Dungeons: Hero Edition (Xbox)

(opens in new tab)

($30 at Microsoft)Included in the service: Xbox Game Pass Ultimate (3-month)

(opens in new tab)

($45 at Amazon)
No hidden costs to play Minecraft Dungeons
Minecraft Dungeons is a fantastic ARPG that has a focus on co-op mixed into its traditional dungeon looting gameplay. However, this game has you constantly looking for the next-best gear, has emeralds as in-game currency, and a full vendor-based ecosystem. This means Minecraft Dungeons could've been the perfect vessel for microtransactions, or in-game purchases that are "optional" but might be necessary to get the best gaming experience. Microtransactions are common in mobile games, and can often ruin the experience, which was the case with Minecraft Earth.
So does Minecraft Dungeons succumb to the same mistake that Minecraft Earth, it's mobile AR cousin, made? Potential players will be happy to hear that it doesn't. Minecraft Dungeons features no in-game purchases of any kind, and Mojang Studios has been clear that it intends to stick to this strategy. The emeralds I mentioned earlier? They're not available for purchase, and can only be collected through playing the game.
Expand your Minecraft Dungeons
That's not to say you can't expand your Minecraft Dungeons experience if you desire. Expansion packs are being released that add new content such as levels, gear, mobs, secrets, and more. To date there are two expansions, Jungle Awakens and Creeping Winter, and both add a lot to do. These expansions also launched alongside free updates, so that players who chose not to purchase them could still play with their friends who have, and can still enjoy the latest bug fixes, balancing changes, and tweaks.
If you love Minecraft Dungeons and want everything the game has to offer, the best way to do so right now is by purchasing the Hero Edition, which is available for Xbox ($30 at Microsoft) (opens in new tab) and Windows 10 ($30 at Microsoft) (opens in new tab). If you already own Minecraft Dungeons or play through Xbox Game Pass, you can also buy the Hero Pass ($10 at Microsoft) (opens in new tab) by itself, which includes everything in the Hero Edition except for the base game.
If you decide you don't want to pay for the entire Hero Edition quite yet, or only one of the expansions interests you right now, Mojang Studios also lets you buy each individual expansion. As mentioned earlier, there are only two right now — Jungle Awakens ($6 at Microsoft) (opens in new tab) and Creeping Winter ($6 at Microsoft) (opens in new tab). Either way, you'll always get all of the content included in the base game, as well as any free updates that have been released.
Mojang Studios wants Minecraft Dungeons to be a fun, engaging game that is constantly growing without relying on aggressive microtransactions to keep paying the bills. You don't have to worry about not having enough emeralds to upgrade a piece of gear and needing to turn to your wallet. Instead, enjoy playing the game naturally, and consider each new expansion as it releases.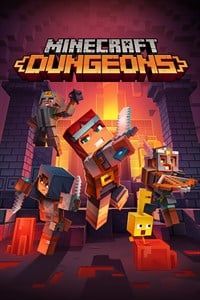 Not your average Minecraft
(opens in new tab)
Minecraft explores the dungeons.

Minecraft Dungeons is the next saga in Minecraft's story, and Mojang Studios have knocked another one out of the park. Awesome co-op combat paired with powerful loot, all at a crazy affordable price? There's not much more you could ask for in an epic dungeon crawling ARPG.
Zachary Boddy (They / Them) is a Staff Writer primarily focused on covering the latest news, the best Xbox and PC games, and the most interesting hardware. They have been gaming and writing for most of their life, and have been with Windows Central and its sister sites since 2019. While originally brought on to write about all things Minecraft, Zachary has since expanded to write about practically everything that Windows Central covers. You can find Zachary on Twitter @BoddyZachary.
Windows Central Newsletter
Thank you for signing up to Windows Central. You will receive a verification email shortly.
There was a problem. Please refresh the page and try again.