Dropbox to end support for Windows XP PC users on August 29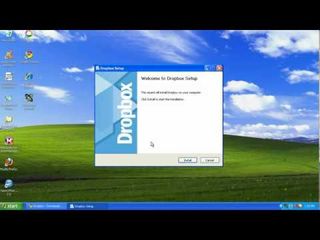 Dropbox has announced that its Windows XP application for its cloud storage service will no longer be available to download on June 29. Windows XP PC users will no longer be able to access Dropbox at all on August 29.
Microsoft itself ended its official support for Windows XP over two years ago, but the OS is still being used on about 10% of all PCs worldwide. In a support post, Dropbox stated the reason for this decision:
Windows XP users can still access their Dropbox accounts on the company's official website, but since Microsoft has already ended support for the OS, it's a better choice to just upgrade to Windows 7 or Windows 10 at this point.
Who still use Win XP?? :|

Mostly people in developing countries, I guess Posted from Windows Central for Windows 10

I live on one of these countries and I haven't seen XP for a long time. Windows 7 is still king.

It's used on more servers than I care to see.

It is used more than win 8.1

WINDOWS XP WONT DIE ITS ALIVE AS THE TERMINATOR

quite common in some industries, for instance retailing system, lots of those pos system still use very legacy software, and business owners don't have the resources(either no IT personal or no money hiring someoneelse) to do the upgrade.

Oh well, I miss xp, that was my childhood os! Sent from Windows Central on my overheating, fast battery draining Lumia 640 running Redstone

Mine was 3.1 and 95...Windows 2000 at the time was awesome. Then XP came out, and I remember thinking my senior year of High School, "What a teletubby-like OS!"

@terrokkinit Same history as me although I didn't hate XP since we had just come from a bad run with Windows ME and it was a vast improvement.

Windows 95 rocked ! :) Also another one who started with pre Dos 5.0 and windows 3.0....

XP was your childhood OS. That's cute. Mine was CP/M, which was before DOS and way before Windows 1.

I'm unfortunately part of the millennials...

So am I since I was born in 1985 and it's a pretty wide yearly margin. Take heart. As horrible as our generation is, the next one is shaping up to be even worse and we'll be able to sit back and say that at least we aren't part of generation "i" or whatever they decide to call them. Dang kids. ;-)

I know... Whippersnappers!

It's called generation me I think.

That label fits all too well. :-/

Still using Windows XP in 2016 is ridiculous :P People are lucky they had support for as long as they did.

I know. I have an xp computer collecting dust right now. I'm just surprised how fast it is, clean installed with 1 gig of ram

Well av companies dont care as long as you pay up

These are mostly Chinese computers anyway. I wonder if Dropbox is big in China.

Windows 10 The Best Windows Ever...

Microsoft said that or something similar about XP, too. It's in the tour software that came with it.

Sad to Dropbox users,but Windows XP is in my

Xp is not modern look . It is like computer from 2000 BC.
Windows Central Newsletter
Get the best of Windows Central in in your inbox, every day!
Thank you for signing up to Windows Central. You will receive a verification email shortly.
There was a problem. Please refresh the page and try again.