E3 2021 had some great game reveals, but the show itself was a big mess
E3 was carried on the backs of great game reveals. It couldn't stand on its own.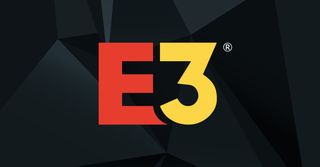 (Image credit: ESA)
E3 2021 was a hot mess, but not for everybody.
There were a lot of great announcements across the board, whether you freaked out over the Elden Ring trailer at Summer Game Fest, got wowed by Halo Infinite multiplayer footage at the Xbox and Bethesda showcase, or found a new indie you want to play at the PC Gaming Show or Future Games Show. Not only that, but E3 put discussions about diversity and inclusion on the center stage thanks to Take-Two Interactive's panel. There were a lot of great games shown at E3, including some future best Xbox games, so for many fans, the four-day show was a success.
However, E3 and the Electronic Software Association, which runs the conference, need to answer for a lot of behind-the-scenes letdowns. These signal that this year's event wasn't planned out properly, which can impact future events, but it also let down a lot of the people who use E3 every year.
What happened to E3 2021?
E3 has been in a strange place for a few years now. Thanks to many of the press conferences streaming online and the show being opened to fans (for a hefty fee), the exclusivity of E3 has been questionable. Beyond going out to get interviews, engage in previews, and network, is there any reason to attend E3 in person? The listed reasons might be enough for some, but for the vast majority of people, it wasn't enough to spend money on.
The COVID-19 pandemic put the future of games industry events under the microscope. Other events like GDC and PAX moved to virtual to mixed degrees of success, but the ESA opted to cancel E3 entirely, giving companies permission to tear it apart and do their own virtual panels. The biggest shock came when Geoff Keighley, host of the Game Awards and a longtime E3 partner announced that he would be hosting the inaugural Summer Game Fest, which ran from May through August 2020. While it wasn't E3, this, in essence, made E3 season around four months long.
Frankly, a lot of us here at Windows Central were relieved to hear E3 was back on in 2021. Having a singular event to organize summer reveals is, as you can imagine, a lot easier to handle from a journalist standpoint, but it also works for fans. E3 2021 promised in April — just a couple months ahead of the event — that partners like Nintendo, Xbox, Capcom, Koch Media, and more would be returning. It seemed to signify a return to normalcy.
However, moving a physical event online is easier said than done. First off, E3 registration, which usually opens up months ahead of the event, was available starting on May 24 for media, and opened later for industry and fans. The form was a mess, not allowing media to submit links longer than 50 characters, as an example.
The E3 online portal, which purported to open up to registered media on June 7, less than a week ahead of event, was inoperable. I couldn't log in at all during the first day, and when people were finally able to get in, they found it to be nearly useless. This amazing thread by our editor Matt Brown says it all, but the list of problems included a 12-character limit on passwords, a broken avatar creator (with limited options), multiple server errors, easy-to-find personal info from registrants (although E3 later clarified that was all optional), and unnecessary gamification that had you clicking around the portal for mediocre rewards.
A bad portal notwithstanding, it was all mostly useless. There was no viable way to watch conferences directly through it, virtual booths for companies like Capcom and Future didn't amount to anything, and networking functions were rarely used. The networking features, which are a huge part of in-person events, seemed to just present an alphabetical list of people who signed up for the portal. The only thing it seemed to offer were the aforementioned rewards for clicking around. The password and information areas were problematic mainly because of the massive ESA breach in 2019 that leaked the personal information of thousands of press, influencer, and streamer registrants (and of which the ESA has still not properly gotten reprimanded for).
This is deeply disappointing, especially in regard to other events that had functional portals. GDC, for example, ran its entire virtual conference in Swapcard (disclosure: my partner works for GDC), which featured rooms for each of the panels, chats where moderators and panelists could interact easily with viewers, and a networking option that wasn't invasive. The technology is there, but E3's attempt was barely an attempt at all.
However, the biggest problem plaguing E3 2021 were the lackluster conferences. While Xbox/Bethesda and Nintendo both put on amazing showcases, and the Wholesome Direct, PC Gaming Show, and Future Games Show highlighted some intriguing smaller titles, ones from the likes of Capcom, Gearbox, and Square Enix were mostly empty. It's tough to say whether this is on E3 or on the studios, but sometimes it's better to not have a conference at all, especially since studios are still reeling from pandemic delays and may not have a lot to show.
What does E3 need to do to fix itself?
E3 has two big problems it needs to solve if it wants to continue. Firstly, if it wants to do virtual events again, it needs to be better organized on the front end. We can't have another virtual event where signing up for exclusive access grants you zero of it. Since we all just watched E3 on Twitch and YouTube anyway, you might as well not sign up at all. While E3 has been for the fans for years, it started off as an industry event. If you can't cater to the industry, whether it's the developers themselves, the media, or streamers, then who are you for?
However, the big picture regards relevance. In a press release from April, E3 said it would be an "inclusive event" with "major reveals and insider opportunities." We certainly had the former with reveals like Redfall and from Halo Infinite, but what about the latter? Where were the "insider opportunities" that weren't available to anybody who watched a stream on Twitch? Sony once again sitting out of E3 and doing its own thing shows that you don't need a centralized event for your reveal.
The combination of half-complete reveals, a broken, useless online portal, and competition with Summer Game Fest and other announcements show that E3's influence is waning. E3 was carried on the backs of the companies that it partnered with and the quality of the games shown. Its success had nothing to do with itself.
Luckily for E3, it plans to move back to an in-person event in 2022.
Get the Windows Central Newsletter
All the latest news, reviews, and guides for Windows and Xbox diehards.
Carli is the Gaming Editor and Copy Chief across Windows Central, Android Central, and iMore. Her last name also will remind you of a dinosaur. Follow her on Twitter or email her at carli.velocci@futurenet.com.