Future Games Show at E3 2021: Here's everything announced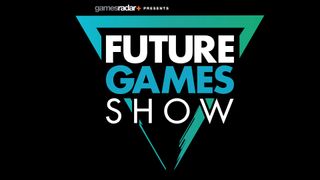 (Image credit: Future plc)
The Future Games Show is a relatively new addition to the E3 lineup, but this year's version for E3 2021 is packed full of games — over 40 of them in fact. Wondering what you missed? There were some gameplay reveals, some developer Q&As, a cameo from Doug Cockle, and an announcement of the latest game from Sam Barlow. Here's everything announced during the Future Games Show.
Instinction
In this world premiere trailer for Instinction, a game that's giving us Dino Crisis vibes, a woman explores a prehistoric world. It begins on what appears to be a spaceship, but quickly moves outdoors to a vegetative world. The title from Hashbane Interactive is expected sometime in 2022.
Grow: Song of the Evertree
This sandbox game is about building in nature, whether it's in your town or in nature. You're tasked with brining life back to the world. It's coming to PC and previous-gen consoles, including Nintendo Switch, in 2022.
Jurassic World Evolution 2
The sequel to park-builder Jurassic World Evolution had previously been announced during E3, but we got an extended look at the game with Rich Newbold, the game director of the game. It takes place after the events of Jurassic World: Fallen Kingdom and are tasked with wrangling in the escaped dinosaurs from that film. It's set to release later this year.
Virtual Show Floor
Want to play some demos? Thanks to the Future Games Show Virtual Show Floor, you can get a close look at nine games, including:
Tale of Paper
Get Packed
Riftbreaker
Gamedec
Gatewalkers
TriFox
Timberborn
Beacon Pines
Backbone
Esports Boxing Club
Ever wanted to float like a butterfly and sting like a bee? Esports Boxing Club will feature over 200 fighters, including Muhammad Ali, Canelo Alvarez, Terence Crawford, Katie Taylor, and more, but you can also create your own. It'll feature next-gen visuals and will be released sometime later in 2021 in Early Access on PC and consoles.
Hell Let Loose
Hell Let Loose, a first-person shooter that puts players on the Western Front of World War II, which has been in Early Access since June 6, 2019, is finally officially launching on July 27 on Steam and later in 2021 on the Xbox Series X|S and PS5.
Red Solstice 2: Survivors
You play an Executor, an officer with cybernetic capabilities tasked with fighting mobs of mutants on Mars. The unique take on the XCOM formula will launch on Steam on June 17.
Lake
This cozy sim puts you in the shoes of a mailcarrier in the 1980s who delivers mail in her hometown of Providence Oaks. The game was previously announced during E3 2021, but the Future Games Show showcased a short scene you'll encounter.
Eldest Souls
"In the beginning, there was dust." And the Moon. And gods. Check out this pixel-animated Souls-like, which is set to launch on July 29, 2021 on PC and consoles. There isn't any gameplay shown off in the trailer, but the story setup and animation look cool enough.
Enlisted
Lead your squad of soldiers in combat in Enlisted. One of its more unique features allows you to only respawn when the rest of your team is downed, which seeks to keep you in the middle of the action. It's available now on PC, Xbox Series X|S, and PS5 now.
Severed Steel
This stunt-filled, bullet time, singleplayer first-person shooter stars a protagonist with only one arm. It's "coming soon" on Steam, Xbox, and PlayStation (although no specific consoles were mentioned).
Future Hits
These games didn't get the full treatment, but Future wanted to show them off anyway in this little montage. The games, some of which are out now, include:
Dice Legacy
Gestalt: Steam and Cinder
Iron Corbo: King Fu Janitor
Definitely Not Fried Chicken Inc.
Ranch Sim
Schim
Silt
Dome-King Cabbage
Sonic Colors Ultimate
You ready for the next Sonic game? Still worried based on how recent games have been received? Well, here's a never-before-seen stage from the upcoming release, called Tropical Resort Act 2. The game will be hitting consoles and PC on Sept. 27, 2021.
Starmancer
In Starmancer, you have to manage the lives of colonists in space in this sandbox environment. It'll be hitting Early Access on Aug. 5, 2021 on PC.
KeyWe
Meet Jeff and Debra. They're kiwis that work at a post office. Is that all you need to know? I think we're good. KeyWe is a co-op puzzler that's set to come out on PC and consoles Aug. 31, 2021.
DeathRun TV
Game shows are already wild and can be violent, but what about a game show shooter? This roguelike looks a lot like Binding of Isaac but plays like a bullet hell shooter. You can play the "pilot" episode now on Steam, but the full release will hit all consoles
Chernobylite
Check out new footage from this survival horror RPG set to come out on July 28, 2021 on PC.
Team 17 montage
What's Team 17 up to? Here's a look at its upcoming slate, which features games like Hell Let Loose, Hokko Life, Sheltered 2, and more.
Harold Halibut
Do you like stop-motion animation? You might want to keep your eye on Harold Halibut. which is a handmade adventure about a spaceship that's stuck in the ocean after attempting to escape Earth during the Cold War. It's coming "soonish" to PC, PlayStation, and Xbox.
Happy Game
Oh boy. We thought this was going to be a happy game! It's fun to go into this trailer blind. The game itself is coming out on PC and Nintendo Switch in 2021. The demo is available now.
Minute of Islands
By contrast with the last game, this cozy, soft-looking adventure about a mechanic in a broken world. The game is out now on PC, Mac, and Nintendo Switch, and it'll be arriving on Xbox later this week.
Dying Light 2
Now that Dying Light 2 is looking more and more real, we're happy to see any footage or reveals from it during these showcases. Check out this interview with David Lubryka, the animation director at Techland.
OlliOlli World
Ready for more skating games? We got some pre-alpha gameplay revealed during the Future Games Show for OlliOlliWorld. The CEO says that it'll welcome new players "with open arms." It's coming to Xbox One, Xbox Series X|S, PS4, PS5, Nintendo Switch and PC this winter.
Tales of Iron
Oh no, not the Frog Invasion! This trailer gave us a lot of Redwall meets the high fantasy of Lord of The Rings vibes. At least watch it to listen to Geralt voice actor Doug Cockle talk about frogs. The adventure with Souls-like combat is set to come out across consoles and PC and preorders are now available.
XSeed E3 update
The studio behind Story of Seasons and Rune Factory had a small bit during the Future Games Show, and the big news concerned the first English gameplay for Rune Factory 5, which is set to come out on NIntendo Switch in early 2022. Check out the full montage above.
Batora The Lost Haven
This hack-and-slash RPG with twin-stick shooter elements has a striking art style and will be available to players soon in a PC Closed Alpha, out on July 21, 2021.
Two Point Campus
Two Point Studios is taking its formula to the educational sphere in Two Point Campus. The game was already announced, but check out this short developer Q&A about why they decided to take this game to campus.
Conway: Disappearance at Dahlia View
Want more moody games? This detective noir-thriller has dark lighting, is set in 1950s England, and takes some obvious inspiration from Alfred Hitchcock's Rear Window. It's also set to come out in autumn 2021 on PC and current and previous-gen consoles.
Immortality
Arguablly the biggest announcement of the night was for Sam Barlow's new game, Immortality, which is set to arrive in 2022. Not much is known yet about the new title from the creator of Her Story and Telling Lies, but it features an actress named Marissa Marcel and the mystery surrounding her movies and her disappearance. It features the writing of Allan Scott (Queen's Gambit), Amelia Gray (Mr. Robot), and Barry Gifford (Lost Highway) and looks to take a lot of inspiration from old Hollywood.
Get the Windows Central Newsletter
All the latest news, reviews, and guides for Windows and Xbox diehards.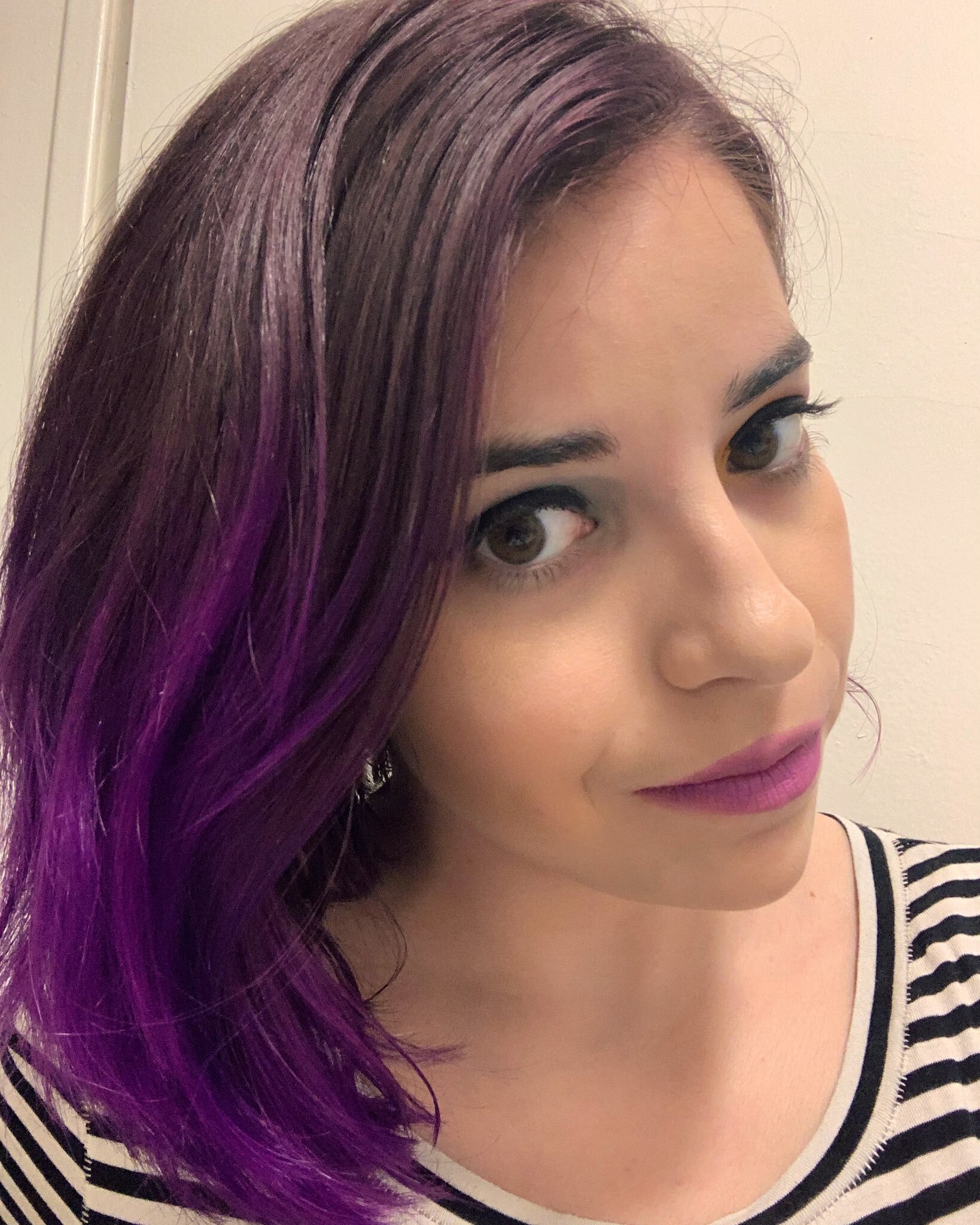 Carli is the Gaming Editor and Copy Chief across Windows Central, Android Central, and iMore. Her last name also will remind you of a dinosaur. Follow her on Twitter or email her at carli.velocci@futurenet.com.