Airport CEO for PC puts you in charge of your very own airfield
Airport CEO on PC allows you to manage your very own transport hub.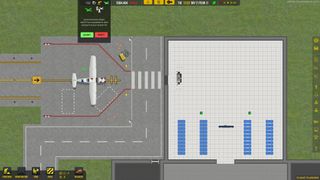 Early Access on Steam has received much-deserved criticism over recent years, but there are a few gems that make it through the floodgates. Airport CEO is one of these gems. Available for around $15, it's a challenging management simulator with charming visuals. That said, it's still in development and there are plenty of areas for improvement. Here are some thoughts after spending a few hours with the game.
Check-in
I'm a big fan of management games when I want to simply chill out for the evening, whether it be Cities: Skylines, Prison Architect, or even some Factorio. Airport CEO was on my radar and the positive reviews provided by the community made it a no-brainer to pick up and try out. If you have experience with RimWorld and Prison Architect, the visual style will appear familiar.
It's a good-looking game, especially at this early stage of the development process, but it's easy to spot some objects and areas that could do with work, namely the user interface. And this can be an issue, especially when you're only just getting started, as you're in charge of everything regarding the airport. You need to hire and fire staff, arrange the workforce, oversee construction, and fiddle with the flight planner, making sure everyone is happy.
First-time players will need to stick to the tutorial, which isn't easily accessible but is invaluable to figure out exactly what to do. You will likely start with a small airfield with a few stands for small Cessna planes. These are owned flights that pay you to land and remain at the designated stand for a short duration. From there, you will be charged with building a small terminal with the basics (no shops just yet) to allow for a commercial contract to be signed.
Improvements to the terminal are then carried out, including seating, refueling, facilities, and more. It's not incredibly in-depth as-of-yet, and there's no real progression in this alpha build, but what we see so far is a solid foundation. The base has been laid, now it's time to fix bugs, optimize gameplay and then work on adding in stuff from the community wishlist. And I have a few suggestions myself.
Even playing through this current build, Airport CEO is addictive. Just sitting back and watching planes land and takeoff with people rushing through your creation is a rewarding experience when things go as planned.
Airport CEO roadmap
The roadmap for Airport CEO looks promising and even addresses some of the concerns I have. There's a graphics overhaul on the way, alongside new content packs and models that will be released over time, giving CEOs more stuff to pack into their airport. My favorite addition will be random incidents and events, new utility systems such as electricity, water, Wi-Fi and additional features like customs, new turnaround services, and first-class passenger handling.
The developer even plans to open up a public Trello board with voting access to allow the community to lead the process.
Gameplay flight delays
I've encountered some issues with Airport CEO, which included the UI, but since the developer already plans to have this addressed in the near future, I'll skip the interface. I found it difficult to spot exactly where and how employees or passengers were getting stuck. An alert would pop up stating someone was stuck, but even zooming to the location didn't make it clear as to why. A helpful pointer to what could be the issue would assist.
Moving the screen, around with either moving to the edge of the screen with the pointer or using WASD/arrow keys, isn't the most fluid methods. I would have liked to see either right-click or middle-click and drag to quickly pan the screen — it makes sense when you consider the mouse scroll wheel is to zoom in and out. Lastly, the AI needs work. Vehicles need pathing improvements that allow them to turn either way out of a building (a depot or stand), and people don't always use available facilities.
Even though some were highlighted on the Steam platform, I never encountered any bugs that brought me to the desktop. The performance was actually pretty solid. Here are a few things I'd like to see:
Multiple levels (escalators, elevators, and underpasses).
Better road tools (roundabouts, and a one-way system).
Better feedback from customers and clients in email.
Final thoughts
It's still early days for Airport CEO, and I'm pleased to see development is still rolling ahead with improvements planned for future releases. If you're looking for a decent management simulator in which you can waste hours of your day, look no further than Airport CEO. Just ignore some of the bugs, glitches and rather strange (and basic) gameplay elements that come with Early Access games, and you'll be entertained for hours. The game costs about $15.
Get the Windows Central Newsletter
All the latest news, reviews, and guides for Windows and Xbox diehards.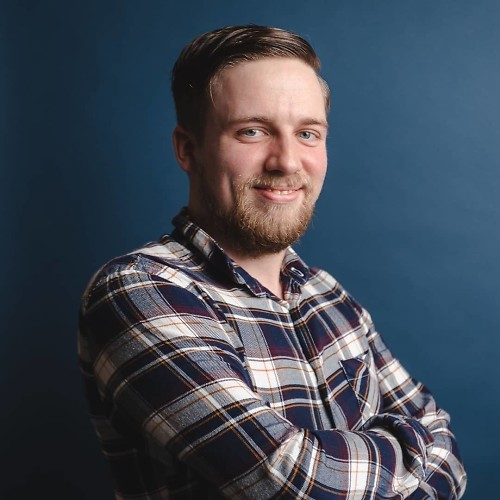 Rich Edmonds was formerly a Senior Editor of PC hardware at Windows Central, covering everything related to PC components and NAS. He's been involved in technology for more than a decade and knows a thing or two about the magic inside a PC chassis. You can follow him on Twitter at @RichEdmonds.