From the Editor's Desk – Metro names, Nokia announcements and leaks galore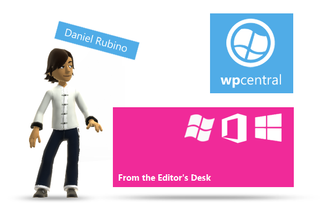 Howdy folks, your grouchy but occasionally lovable editor here for our new segment, appropriately titled From the Editor's Desk. (Truth be told, it's more of a couch-n-laptop kind of setup rather than a desk, because that's how I roll).
Here at Mobile Nations, all the site editors are doing these posts on Sundays as a way to recap the week's news, our opinions on things and anything coming up. I encourage you to check out iMore, Android Central and CrackBerry for their often hilarious insight. As usual, I'm a bit behind them but I'm slowly catching up.
This past week we had an odd combo of August-slowness combined with breaking leaks of new Nokia phones. There was also that Metro-controversy, which turned out to be nothing and of course Nokia and Microsoft announcing that they're going steady…err...having a press conference.
Nokia's sub-contractor is leaking like a sieve. Good for us, bad for people who work there
Twice within the last week we have had images leak of what were reportedly Nokia display bezels for their upcoming phones. One was for a 4.3" display with minimal "filler" and curved edges while the latter looked to be the one for the somewhat mysterious Nokia 'Phi'.
Couple of things about those leaks…
For one, they are both 100% real and you can take that to the bank. How do I know? Well because by tomorrow they're going to be scrubbed from our site, so take them in now. In short, we've been asked by ALPS to take down the images as you see, they're in a whole lot of trouble.
That brings us to the second point…jobs. We make our living here reporting to you the latest, greatest Windows Phone news and we take pride in that. When leaks happen, it's the technology equivalent of a tsunami—awesome but also devastating.
Those images came from a Nokia sub-contractor whose job is to make digitizers for smartphones. They have a contract and are entrusted to keep secrets. When one of their employees snaps a few photos and sends them to the internet, it not only jeopardizes his job but the entire company. Just think about that next these things happen—there are ramifications, a flip side to our glory and giddiness over leaked photos.
We're not being forced to take the images down and we're covered legally if we wanted to leave them on the site. We're doing it because (a) the world has seen them, or at least those who care (b) they pleaded with us to do so (c) we're trying to not be jerks in the world.
It's a tough area for us to navigate but we're not trying to screw over a company just for a few more hits on our site.
Will they do this again, in NYC?
Nokia and Microsoft are coming…to town
I live out on Long Island, often commuting into the City. Truth be told, I hate Long Island with the fire of a thousand suns but it has its benefits, including being next to 'Gotham'. Case in point, on September 5th Nokia and Microsoft are holding a joint press conference, so it's darn easy for me to get there, plus my buddy Phil Nickinson from Android Central will be in town for some Android nonsense to lend a hand.
What will Nokia and Microsoft be doing? Well, we've been hearing that they will show off three devices at the event but truth be told, no one really knows. You can bet AT&T will get first shot at any new Nokia Windows Phone 8 device, so place your bets there. What about Verizon? We have a mini-scoop that we're following up on that says yes, they'll have a new Nokia phone too and maybe even a low end one from Samsung. You can get excited about the former device and yawn at the latter, we're told.
So why is Microsoft there? It's really odd that Redmond is teaming up with Nokia for that event but then again, when was the last time we saw Elop and Ballmer together? That's right, CES 2012 when they unveiled the Lumia 900. Should we expect Mr. de la Vega (AT&T) and Mead (Verion) at the show? My gut says yes. Verizon was expected at the June 20th Summit, in fact Paul Thurrott was surprised that they weren't there. So we wouldn't be shocked if Mead (or a surrogate) turns up on September 5th to announce their plans.
Then again, it's always odd to have two major wireless carriers share the stage, so maybe not.
The Metro name disaster continues
We all know that the word 'Metro' is verboten by Microsoft now. The reason was speculated to revolve around a German firm, MetroAG, and a complaint. Microsoft for their part is keeping mum on the whole issue and it's starting to cause some problems.
About mid-week a story came out that new language in the Windows 8 documentation blocked the usage of Metro by developers, noting that such a name in the app would block it from being approved.
The internet rightly went into a tither and we became worried that it would extend to the Windows Phone camp. In a lot of ways, it made sense—if Microsoft didn't want their company to use Metro, why would apps get away with it?
We contacted Microsoft in the meantime and received clarification on the matter. As it turns out, that language had not been added but instead it was never removed. Yeah, it was just old language newly discovered. What's more, we had confirmation that Microsoft does intend to remove apps from anywhere that have Metro in the name.
Of course this all highlights the frustration everyone is facing with this fiasco: no guidance from Microsoft on what should happen. No new names, no new policies, heck they're not even confirming anything about the name, publicly at least.
It's the same old Microsoft rearing its head. For every Surface announcement or seemingly forward thinking move, every once in a while their old self turns up. They need to get ahead of this story and fast, otherwise TechEd and BUILD 12 are going to be very odd affairs with everyone not sure of what to call their new UI—you ever make a 20 minute PowerPoint presentation on a UI that has no name? Yeah, it's odd.
So come on, Microsoft. Get it together
Don't forget our Lumia 900 Photo Contest! (Image by rjmt512)
The upcoming week
Our Rich Edmonds is still on vacation. We think it's his ninth this year, we've lost count as being American myself, I don't take vacations (going on eight years, I think). So expect him to return by Friday with his From the Forum reports and his other regular contributions.
We expect another slow week as August rolls on, so enjoy the weather. Of course we'll have some new apps to announce, new in-depth analysis and maybe an interview or two.
Speaking of, I'm happy to share with you that I'm running an Alpha version of the Windows Phone Central app from our developer, Jay Bennett. So what's new? Well, how about that Forums integration that everyone has been asking for? Yup, it's coming along.
We're shooting for a release of the updated WPCentral app sometime in September, give or take a few weeks. During that time, fingers crossed, you'll see some changes around the site. Like big changes as we have to keep up with the times, no? I'll have more on that as we get closer but it's exciting stuff.
Until next week.
-Daniel
Image Credit: mssng by Joe Prince
Get the Windows Central Newsletter
All the latest news, reviews, and guides for Windows and Xbox diehards.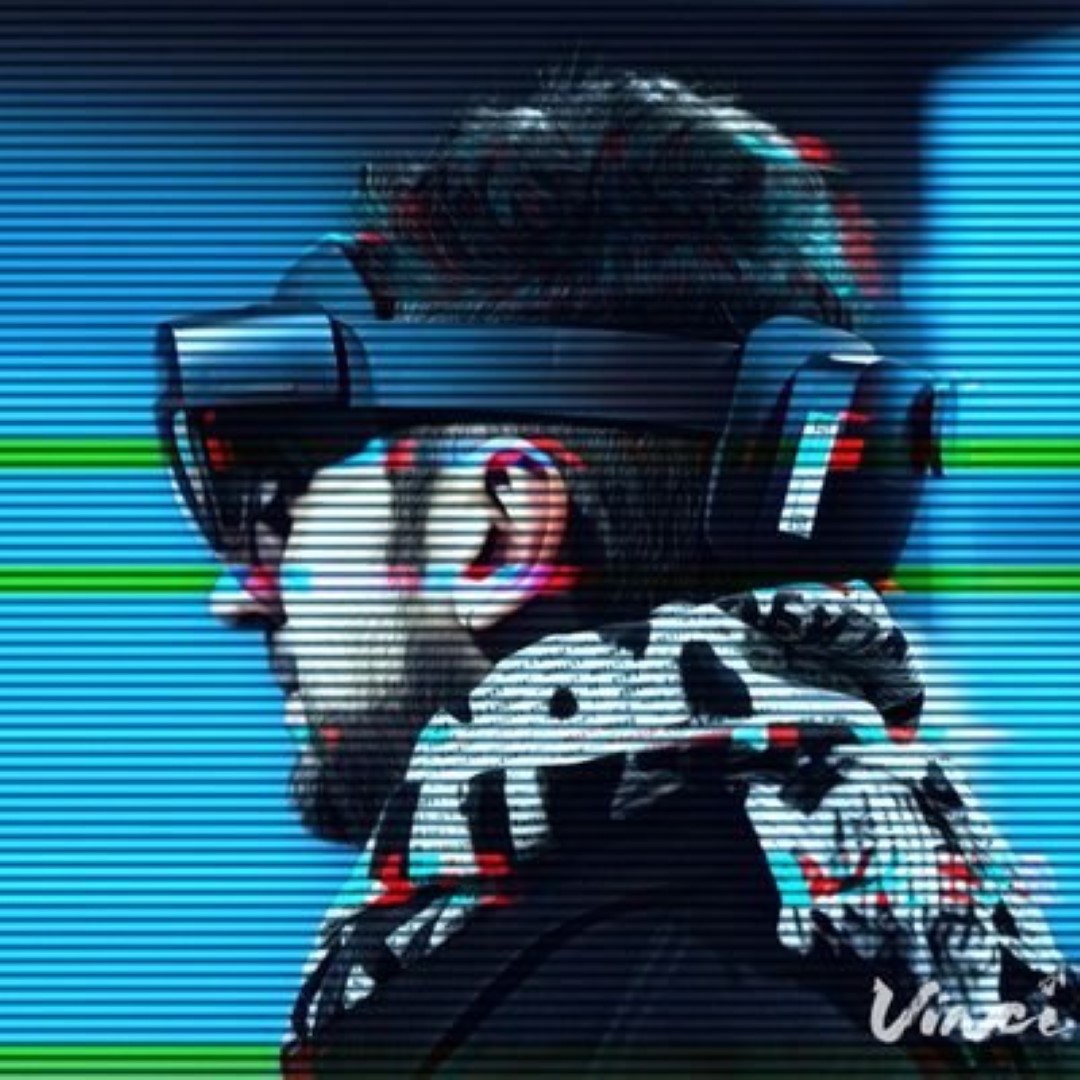 Daniel Rubino is the Editor-in-chief of Windows Central, head reviewer, podcast co-host, and analyst. He has been covering Microsoft since 2007 when this site was called WMExperts (and later Windows Phone Central). His interests include Windows, laptops, next-gen computing, and for some reason, watches. Before all this tech stuff, he worked on a Ph.D. in linguistics, watched people sleep (for medical purposes!), and ran the projectors at movie theaters because it was fun.