In 2019, I wrote an editorial/review of the Eufy 2K doorbell and, more specifically, why I was switching away from Ring. This is the time of the year many are considering buying "smart home" security systems and it makes sense to bring it up again.
In last year's article, I mentioned how I was effectively trying to move away from Amazon's Ring and not just its doorbell. My entire alarm system is Ring (sensors, cameras, smoke detectors, etc.). And since then, I've picked up the EufyCam 2 wireless HD camera set, wire-free keypad, and a few window sensors. Here is what I think six months after setting it up in my home.
Bottom line: The EufyCam 2 Kit offers excellent night camera functionality at full HD with a battery that can last up to a full year. All your files are stored locally, and there are no monthly costs. Step up to the new EufyCam 2 Pro 2K kit for even better resolution.
For
Excellent quality, very reliable
Secure with local storage, no cloud uploads
No monthly subscription
365-day charge per camera; truly wireless
Against
No police/fire activation for alarm
Stiff competition
It just works with no fees
EufyCam 2: What I like
The EufyCam 2 package includes two wireless HD webcams and the necessary base station to set them up and control remotely. The cameras are glossy white, but if that bothers you, Eufy surprisingly sells a silicone black skin pack for $16, which is kind of funny (but welcomed).
The cameras feature the outstanding Sony Starvis 1080P sensor with a 140-degree field of view and IP67 weather rating.
What makes these cameras interesting over my Ring ones is battery life. Eufy rates the battery as one charge for a whole year. Indeed, I installed these cameras around my house at the end of May, and now, six months later, I still have 52 percent battery life. That number can fluctuate depending on how many times the camera is activated, but Eufy was not lying overall. Meanwhile, my Ring camera had a solar panel attached to keep a charge for more than a few weeks.
EufyCam 2 features
1080P full HD live-stream and recording
365-day battery (micro USB rechargeable); removable
Zero subscription fees or charges
3 months of local video storage (16GB)
Sony sensor for excellent low-light performance
IP67 weather-rated
256-bit encrypted connection
Smart image enhancement with AI
Human detection
Instant mobile alerts
Activity zones
Works with Apple HomeKit, Google Assistant, Amazon Alexa
Homebase acts as a Wi-Fi repeater
Speak through the camera, listen with a microphone
Installation is a breeze. The kit comes with all the tools you need including a small mount and screws. I attached one camera to my house directly through the siding, and the other right onto a tree (high up, you need a ladder to access it).
Because the wireless reception is particularly good with these, even the camera mounted to my backyard tree has had no connectivity issues (though, as always, I recommend a good router. I use the ridiculous, in a good way, TP-Link Archer AX11000). Everything took about 30 minutes to set up, including the pairing with the base station.
Image 1 of 3
Camera quality is exceptionally good at full HD, especially at nighttime. Visibility is never an issue—being outdoors, occasionally wiping down the lens after some severe weather is recommended. But other than that, I haven't touched the darn things even once.
Like the Eufy Doorbell, Anker uses some AI for object detection to detect people and not objects if you prefer. Users can also set customize activity zones where the camera won't see non-humans. Notifications to your phone can appear with a screenshot of the person's face, which is fantastic (it even works with the Apple Watch).
I am a bit jealous that Eufy now has EufyCam 2 Pro out, which does all the same except it features a 2K resolution matching the doorbell. While full HD looks terrific (and better than my Ring cameras), a 2K resolution is envious. However, nothing is free, and that 2K resolution does come at the cost of just six months of battery life instead of a full year.
But really, the whole selling point of Eufy is this: no subscriptions, nothing in the cloud. The EufyCam 2 features 16GB of eMMC internal storage, which lasts up to three months. Eufy is also going to allow USB storage expansion. Nothing gets saved to the cloud, and there is even an option for storing clips to your own NAS devices via RTSP if you're techy (see our Best NAS for Home Surveillance 2020 for our recommendations). You can manage your storage by deleting clips, but honestly, I never touch it and just let it do its thing.
The app for iOS and Android is also particularly good with feature parity and design. There are many settings, including custom alerts, detection, saving clips to your phone, sharing to others, status LED, anti-theft detection (alarm goes off if someone moves the camera), power manager, audio, and more. The cameras' home base can be set for custom alarm modes, e.g., home, away, schedule, disarmed, and geofencing. Geofencing, which uses your smartphone to automatically set the camera status, whether you are home or not, sounds excellent, but it was too fussy about relying on multiple phones.
Sorry, no cops
EufyCam 2: What I don't like
The only reason I have not yet entirely switched over from Ring Alarm is Amazon offers a $99 a year program whereby if your alarm goes off, it calls 911 for the police (or fire if the smoke alarm). An alarm system is only as good as the response. Eufy doesn't offer such a service yet. I say yet because the company did a customer survey recently where they asked if people would be interested in such an option, how much we would pay, and why. So, such a feature may be coming in the future.
Some may lament the need for a base station for the cameras. It's one more thing on your network to set up and place somewhere. At least this one acts as a Wi-Fi repeater for your cameras, giving you extended range outdoors. Plus, I'll take a blocky base station over a monthly fee to manage my data at any time.
The anti-theft feature is brilliant, but it can be problematic. If anyone grabs the camera (even if out of sight), it blares an alarm (on the camera) and alerts you to it. Neat. However, I've also been awoken on an early Saturday morning after a bird landed on it.
Regarding functionality, I have had no issues with the EufyCam 2. The cameras have never failed to connect, and they always connect much quicker than my Ring ones, which could take upwards of 30 seconds sometimes. Night vision is excellent, the app is easy to navigate and understand, and all my data stays local.
The competition
Amazon's Ring Spotlight Cam ($300) is the most apparent and well-known competitor. Amazon does have excellent customer service and ease of buying that make them an easy choice for many. My concern is with their security, Amazon's dominance of data (along with Google), cloud storage, and more. The time it took to connect to my Ring cams were a bit too long for my liking, and they don't have as many features. But the products are decent. You'll need a Ring Protect Plan, which ranges from $3 to $10 a month if you want a 60-day history of video clips, ability to share them, and more.
Arlo also is well-known, especially since you can get one 4K HDR outdoor camera (for $320!), noise-canceling tech, and more. But the reviews are mixed, and if you want to access those 4K clips from anywhere, you'll have to get the Arlo Premium Video add-on subscription service, which ranges from $3 a month up to $15 depending on the number of cameras and quality.
There's also the highly-reviewed Google Nest Cam Outdoor ($181 for one cam). It checks all the usual boxes with full HD, night vision, and no hub required. Again, if you want advanced storage features and accessibility, you'll have to get the $6 to $12 a month Nest Aware plan. Plus, you'll have to trust your video data with Google …
EufyCam 2: Should you buy?
You should buy this if ...
You want a reliable, high-quality home security camera system
All I can say is after six months everything is working without a hitch. I've not had one failure; the system is reliable, often picking up foxes and raccoons passing by in my backyard, and it is entirely hands-off. Being able to install a camera in a tree with a battery that will last nearly a year is fantastic. The AI, motion detection, ease of installation, and even the apps are all fabulous.
You want your data local
For some people, uploading your video clips to the cloud may be convenient but also problematic. Companies like Amazon (and Ring) have had some concerns regarding police, surveillance, and even hacking. So far, to my knowledge, there have been zero compromises with Eufy. All my video clips stay on the device and in my control with up to three months of data.
You need a genuinely wireless system
If you want to mount cameras in odd places around the outside of your house, but do not want to recharge the battery every three months (good luck in winter), then Eufy is an excellent choice. These cameras go anywhere and have a good Wi-Fi range.
You don't want monthly fees
Nothing is worse than buying a smart home accessory and finding out a monthly subscription is needed to unlock advanced features (or storage). Eufy doesn't have any of that. You buy it, and that is the end of the financial transaction. And if you want more storage, go ahead and set up that NAS to your router.
You should not buy this if ...
You're already happy with your current setup
I think Eufy tends to offer the advanced features I want, including up to 2K video, high-quality night sensors, a year's battery life without worry, and high-speed connections. If that doesn't appeal to you or you already have a good enough system, that's OK too.
You want police/fire response
As previously mentioned, if the alarm is tripped, the base station goes off with an alarm, and your phone(s) all get a notification (with optional screenshot) of the incident. But if you're on vacation, the police (or fire) won't be called to attend to the incident. That takes some of the fun out of having an alarm system. Eufy has expressed going down that route as an option, but for now, you'll have to pay to Ring if you want that feature.
Image 1 of 2
Overall, if you are looking to go with a neutral but high-quality camera or doorbell system, I think EufyCam 2 and related accessories are fantastic. They are easy to use, feature advanced features other systems don't have, there are no hidden costs or monthly fees, you control your data, and I haven't had any issues at all.
As of right now, I have the two EufyCams mounted, the 2K video doorbell, home base, a few windows sensors, and the wireless keypad.
The $40 wireless keypad can be used to arm and disarm the cameras and sensors around the house based on your preferred configuration. Again, the neat thing is it is wireless. You can stick it to any wall via the 3M tape or screw it in with a wall plate. It has LED-backlit keys with a motion detector to automatically light up as you near it. It recharges via micro USB and seemingly lasts forever. Meanwhile, my Ring keypad is wired, limiting where it can be mounted, and has no motion detection.
Adding features to your home Eufy setup is also a breeze. The company is continuously expanding with various indoor cameras (including pan and tilt), a baby monitor, floodlight cams, extra doorbell chimes, motion sensors, and more. One accessory I'm eying is the Smart Lock Touch, which uses your fingerprint to unlock your front door. Heck, the company is even making a safe for your doorstep to lock up those Amazon packages.
Of course, buying smart home accessories is especially challenging these days with plenty of competition. I'm not sure if there are better systems out there than Eufy, but all I can say, so far, is I've been thrilled with them. I have peace of mind and have had no issues. A few friends who also used my referral code have been happy with their setups.
I'll see about following up this review in 2021 with how my home system has evolved and whether Eufy is still my choice if there is interest. But for now, I have no complaints and can easily recommend them.
While I used the EufyCam 2 for this review, that kit seems to be phased out (or in high-demand) and not discounted ($300). Meanwhile, you can find EufyCam 2 Pro Kit with 2K video for $250 at Bestbuy, which is a better deal.
Bottom line: The EufyCam 2 Kit offers excellent night camera functionality at full HD with a battery that can last up to a full year. All your files are stored locally, and there are no monthly costs. Step up to the new EufyCam 2 Pro 2K kit for even better resolution.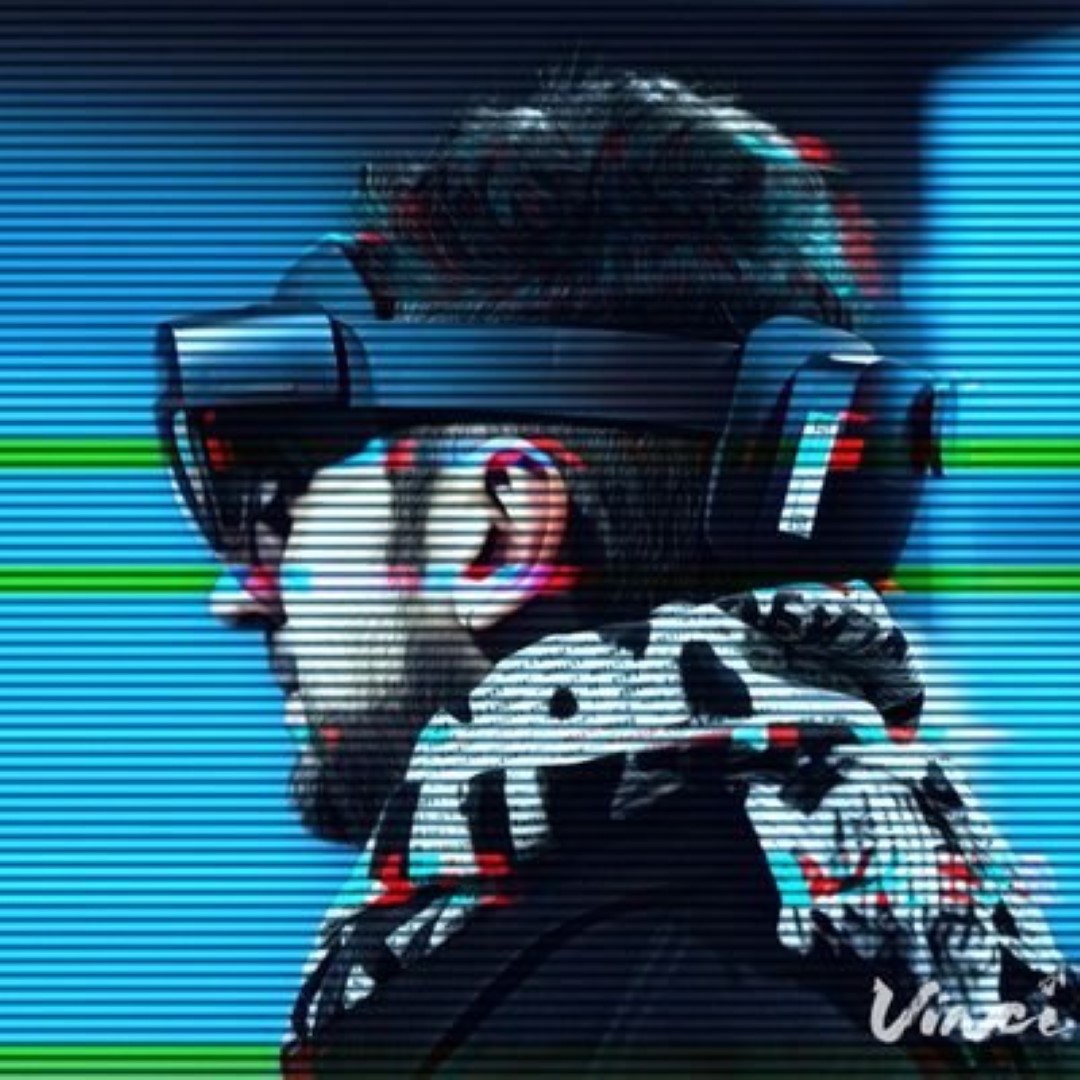 Daniel Rubino is the Editor-in-chief of Windows Central. He is also the head reviewer, podcast co-host, and analyst. He has been covering Microsoft since 2007, when this site was called WMExperts (and later Windows Phone Central). His interests include Windows, laptops, next-gen computing, and watches. He has been reviewing laptops since 2015 and is particularly fond of 2-in-1 convertibles, ARM processors, new form factors, and thin-and-light PCs. Before all this tech stuff, he worked on a Ph.D. in linguistics, watched people sleep (for medical purposes!), and ran the projectors at movie theaters because it was fun.