The first DLC campaign for Wasteland 3 — The Battle of Steeltown is now available!
Investigate the run-down factories of Steeltown to restore technology and trade for Colorado.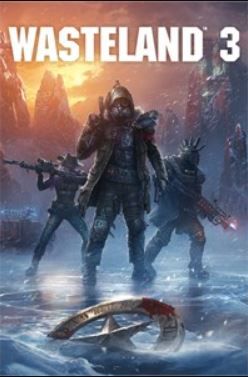 (Image credit: inXile Entertainment)
What you need to know
Wasteland 3 is a post-apocalyptic RPG developed by inXile Entertainment and published by Deep Silver.
Deep Silver and InXile Entertainment have announced Wasteland 3's first story-based DLC, The Battle of Steeltown, is now available for digital purchase.
Not only does this DLC feature new adventures, but it also features new mechanics, enemies, and gear to the base game of Wasteland 3.
Wasteland 3 is the 3rd entry in the critically acclaimed Wasteland series — an RPG series about surviving in a post-apocalyptic world. Wasteland 3's publisher, Deep Silver, and its developer, inXile Entertainment, have announced today that its first narrative-based DLC, The Battle of Steeltown, is now available for purchase on PC, Xbox One, Xbox Series X, Xbox Series S, PS4, and PS5.
The premise is that Colorado's main source of technology, the factory complex known as Steeltown, has recently stopped sending in supplies of weapons, robots, armor, and vehicles. The Patriarch of Colorado has tried to contact Steeltown's leader, Abigail Markham, to figure out what is going on but only gets unsatisfying excuses. So, the Patriarch has decided to send you and your party of Rangers to investigate.
When you get to the Steeltown, you discover that it is on the verge of collapse. The workers are on strike, bandits are constantly raiding, and nobody is allowed inside Steeltown (not even on orders from the Patriarch). You will need to find a way to get inside Steeltown, figure out what went wrong, and hopefully save the complex before it's too late.
In addition to a brand new adventure, The Battle of Steeldown has all sorts of new content for Wasteland 3 in general:
It introduces new mechanics to shake up the combat system like stacking status effects, elemental shields, non-lethal weapons, and powerful telegraphed attacks.
There is now combat and gear scaling so you can begin The Battle of Steeltown at any level, and the enemies and characters will scale according to the decisions you have made during your playthrough.
There are tons of new enemies, weapons, armor, cooking recipes, and world encounters to find in the base game.
The Battle of Steeltown can be purchased on its own for $13.99 or as part of the Wasteland 3 Expansion Pass for $19.99. Wasteland 3 was one of the best Xbox games in recent memory, and The Battle of Steeltown will no doubt live up to its predecessor's pedigree.
Survival of the coldest
(opens in new tab)
The world has become a much colder, darker place.

The world as we know it has come to an end. Now you and your band of Rangers must survive and help rebuild society in the post-apocalyptic world of Wasteland 3. Journey across the frigid wastelands alone or with a friend in two-player co-op on a dangerous quest to save your home Arizona.
Windows Central Newsletter
Get the best of Windows Central in your inbox, every day!
Alexander Cope is a gaming veteran of 30-plus years, primarily covering PC and Xbox games here on Windows Central. Gaming since the 8-bit era, Alexander's expertise revolves around gaming guides and news, with a particular focus on Japanese titles from the likes of Elden Ring to Final Fantasy. Alexander is always on deck to help our readers conquer the industry's most difficult games — when he can pry himself away from Monster Hunter that is!
I'm confused, I thought inXile were part of XGS, meaning shouldn't Microsoft be the publisher?

It's probably like the outerworlds situation.

Correct, I'm sure Deep Silver has publishing rights to all future DLC for the game but the sequel would be XGS.

Aha, that makes sense then.