FORE! Two Golf Games for your Windows Mobile Smartphone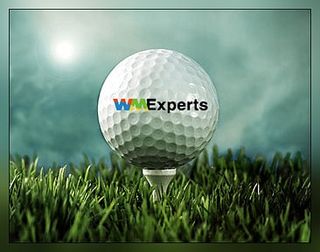 Nothing beats walking the links on a sunny, fall day with a slight breeze rustling the fallen leaves keeping things cool but not cold. There's a certain satisfaction of hitting your tee shot solid, sending it long and straight down the middle of the fairway. Then reality hits you and you realize you're at work, day dreaming about playing a round of golf instead of tackling the pile of work growing on your desk. Golf fanatics don't worry; there is an escape available to temporarily curb your golf addiction that is as close as your Windows Mobile phone. Golden Tee Golf and Par 72 Golf might just satisfy your itch to play eighteen long enough to get you through that pile of paperwork. To see if these two games are on par, read on after the break.
GoldenTee Golf
Golden Tee Golf ($14.99) made its mark on the video game market in taverns and arcades across the county. It wasn't uncommon to find a Golden Tee arcade game resting in the corner of the local pizzeria, on the bar at the local pub, or down the street at the neighborhood 7-11. In-Fusio Inc. has brought this arcade staple to the Windows Mobile arena and hasn't done a bad job of it.
Graphically, Golden Tee for Windows Mobile is very reminiscent of the original game. The golfer's animate is well done and the fairways, greens, trees, and other aspects of the terrain are nicely done as well. Redraw time is quick without any significant delays between shots. The gaming controls are simple but I can understand why some have complained about the lack of soft keys on the newer devices. There are two buttons at the bottom of the play screen that control certain menus and they are difficult to tap. Playing Golden Tee on the Treo Pro and AT&T Fuze was a little challenging because of this. Fortunately, this impacted navigation more than it did game play.
Golden Tee offers you several game options including 18 hole and 9 hole rounds, a driving and putting competition, as well as practice modes. GoldenTee comes with four golf courses to choose from and you can also save your greatest shots to share with friends.
Swipe to scroll horizontally
Ratings (out of 5)Ease of Use: 4/5 (bottom menu buttons hard to tap)Graphics: 4/5Entertainment: 5/5Overall: 4.5/5
Par 72 Golf
Par 72 Golf ($9.99) by RESET Games is a little more straight forward than GoldenTee in that it is only an 18 hole round of golf. You don't have as many play options with Par 72 than you do with other golf games but that may not be such a bad thing.
Graphically, Par 72 is decent. The golfer animation is nice and I liked the overhead, "ball in flight" screen shots. Redraw time is fast so you aren't spending a lot of time tapping your foot in between shots. Club selection is automatic but you can override and choose a club more to your liking. On screen menus helps make navigation easier and you can control your swing by screen taps or the center control button. You don't have the tiny menu buttons at the bottom of the screen, instead a large menu list to the side.
It was fun playing Par 72 on the AT&T Fuze but it would have been nice to have some game play options other than the 18 hole course. It's an enjoyable game but after a while it grows a little old due to the lack of course and game choices.
Swipe to scroll horizontally
Ratings (out of 5)Ease of Use: 4.5/5Graphics: 4/5Entertainment: 4/5 (needs more course and game choices)Overall: 4/5
If you need a quick fix of golf, Par 72 Golf ($9.99) might do the trick but for golf game with more game play options, look at Golden Tee Golf ($14.99). Both have downloadable trials that can be found over at the WMExperts Software Store.
Windows Central Newsletter
Get the best of Windows Central in your inbox, every day!
Nice post very interesting and informative I am really pleased to post my comment.. Thanks!

one day i went shopping outside ?and in an links of london store?I found some kinds of links of london i love most?they are: Links of london mens bracelets Links of london mens bracelets Links of london mens bracelets Links of london mens bracelets Links of london mens bracelets Links of london mens bracelets Links of london mens bracelets Links of london mens bracelets Links of london mens bracelets Links of london mens bracelets shopping Links of London Bracelets shopping Links of London Bracelets shopping Links of London Bracelets shopping Links of London Bracelets shopping Links of London Bracelets shopping Links of London Bracelets shopping Links of London Bracelets shopping Links of London Bracelets shopping Links of London Bracelets shopping Links of London Bracelets

The best iPad Video Converter software can convert to iPad format from AVI, WMV, MPEG, DivX, XviD, VOB, 3GP, FLV, SWF, etc. to iPad MPEG-4, H.264 MPEG-4, MP3, AAC, AIFF and WAV. Meanwhile, it can be so easily realized to split file into clips, alter video dimension, brighten video and strengthen contrast. Users could customize individualized videos with your text logo or image. Free download the iPad Video Converter and enjoy unprecedentedly pleasant enjoyment.
iPad to Mac Transfer
iPad to Computer Transfer
DVD to iPad Converter
iPad Manager
iPad Transfer
iPad Converter for Mac