Forza Motorsport 8 wish list: What I'd like to see from the next-gen racer
Microsoft's next incarnation of Forza Motorsport is anticipated alongside the Xbox Series X. Here are some things I'd like to see included in the first next-gen Forza.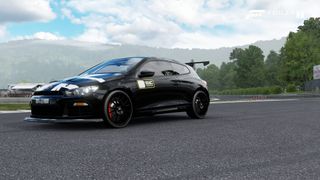 (Image credit: Windows Central)
Since the Xbox One launched, we've been in a fairly regular cycle with Forza games, with the Motorsport and Horizon franchises alternating and giving us a new title from each every two years. That stopped with Forza Horizon 4, and there will be no Forza Motorsport 8 (if indeed that's what it will be called) until, presumably, the Xbox Series X arrives.
We know it's in development. Turn 10 has adopted a new, more open strategy when it comes to discussing its next Motorsport title, wanting to garner feedback from the community with reasonably regular surveys.
So, while we're in this no man's land with Forza 7 development having ended and a new game still unannounced, I've been thinking about what I'd really like to see in a Forza Motorsport 8. To be clear, there's no inside knowledge here, just a list of stuff I'd love to see in one of my favorite franchises.
A big competitive push
Virtual racing has enjoyed unprecedented publicity in 2020, but the truth is that the Forza competitive community has been strong for many years now. Microsoft has its own official Forza RC series, then there are big hitters like the Le Mans Esports Series, and best of all, a wide variety of community-run leagues and championships that cover all kinds of cars (or trucks) and circuits.
Unfortunately, or all the Forza 7 competitive support, things aren't made particularly easy to organize and run some of these events. One of the biggest things I'd like to see make its way into Forza 8 is a proper endurance mode that allows for driver changes and full 24-hour races.
There are already community-organized races like the TORA Bathurst 12 hours, which run successfully with full lobbies and support from some of the scene's best drivers and biggest teams. However, running a 12-hour race in Forza 7 is complex. Since there are no driver changes, the race is run in six chunks of two hours. They also have to start a new lobby each time, which then allows for drivers to swap over.
In a sim like iRacing, this isn't an issue. Drivers on the same team can swap in and out of the same car, allowing for proper endurance races, like the 24-hour Le Mans and Nurburgring events. The precedent and technology already exists and could be integrated into a future Forza game.
In line with making things easier, it'd be awesome to see a general tightening up of the process of competitive racing. What if you could string together an event with proper qualifying, grid population and allow for proper, automatic safety cars, all without taking up a slot in a lobby? These are all little touches that would make the competitive scene a little easier to deal with. Currently, events will run a session to set qualifying laps, then these laps are checked and grids manually assigned. The whole process could be a lot more streamlined.
Further refinement for wheel and pedals
Both Forza Motorsport 7 and Forza Horizon 4 have full wheel and pedal support, and you can use just about any wheel out there as long as it's compatible with either Xbox or PC. While the support good, it could undoubtedly be better.
The balance is producing a game that casual players and newcomers can enjoy on a controller as well as hardcore racing fanatics who want to use a full rig. Right now, Forza 7 does the first of those brilliantly but feels a little flat when you hook up a wheel.
It's hard to put into words, but when you compare the feeling you get driving in Forza with a wheel compared to something like Project Cars 2 or Assetto Corsa Competizione, something is lacking. All the steering assists are turned off, but Forza 7 doesn't feel as good as some of the competition.
From my own experience, braking is too harsh on pedal sets with a load cell, and I don't feel like there's as much feeling in my hands as you get on some other racers. It's not bad, but braking is one of the key aspects of improving lap times and it feels too artificial. Likewise the force feedback sometimes, for example when hitting a kerb, also feels a little fake. I'm really hoping the next game improves in both these areas.
Professional competition is conducted on a controller, which is pretty much unheard of across sim racing. Forza is one of the best looking, most enjoyable racing games there is, but I'd really like to see Turn 10 keep pushing at the higher end and have a package that fans of sim racing can come in and enjoy while still keeping the game as friendly as it is to everyone else.
More real world circuits
Circuits like Rio, Dubai, and Prague are all well and good, but I hope that the next Forza game adds even more real-world circuits on top of the already excellent selection. Project Cars 2, for example, has some pretty spectacular circuits not often seen in racing games, such as Knockhill and Cadwell Park from the U.K., Imola, and Brno from mainland Europe.
When it comes to this kind of racing, real circuits will always have the edge over street layouts for me. While Dubai in Forza 7 looks impressive, keen racers will always get more enjoyment from pounding their favorite real-life circuits, learning the lines, chasing lap times and beating the best players in the game. Make-believe circuits make for good eye candy and look great in marketing videos, but they lack the long-term appeal that the world's great real circuits have.
Make-believe circuits so have their place, though, and add their own challenge. Still, in tieing together hopes for a bigger and better multiplayer scene, it'd be special to see the massive Forza library of cars joined by an equally massive library of real-world tarmac to drive them on.
Further improvements to Forza Race Regulations and track limits
For reasons I've never been able to properly understand, racing games are a lot more strict with track limits and penalties than the real world. In Forza 7, it feels like the slightest movement off the perfect line results in a dirty lap, and since you don't necessarily know where you caused it, it's not even an easy fix.
Turn 10 has done great work with the Forza Race Regulations (FRR) ruleset, and hopefully, development is continuing into the next game because I feel there's still work to be done. I'm probably not alone on this, either.
FRR is designed to try and combat unfair racing in multiplayer lobbies by administering penalties when you do something wrong. The theory is excellent, but the execution could still be improved. It feels way too quick to give you a time penalty for exceeding track limits, for example, and they'll keep mounting throughout a race.
It's supposed to promote fair competition, but sometimes it feels like the best way to win is to just trundle round at the back of the pack, and benefit from everyone else in the lobby filling up on time penalties. I'm pretty sure it's still being worked on, and I do hope that in Forza 8, it's a much stronger system. Anything that helps combat rammers and cheaters is a good thing.
A massive long shot: VR on PC
Automobilista 2 in VR looks absolutely stunning.
All of the points I've raised here could very well be a part of the next Forza game. Driver swaps are probably the least likely, but compared to adding VR support on the PC version of Forza 8, it seems extremely possible.
I don't expect this in any way, but I would be pumped if Microsoft worked it in. Why? On the sim racing front, VR makes a ton of sense. Immersion works in racing games' favors.Plus, a VR display is a lot smaller than a big ultrawide or triple monitor setup.
This is something supported by most of the other big hitters on PC already. The likes of iRacing, Project Cars 2, Assetto Corsa Competitizone, RaceRoom, and Automobilista 2 all support VR, and for the most part, the experience seems to be good.
Forza is traditionally one of the better-looking racing titles out there, with amazing details on cars and circuits and the already immersive ForzaVista that allows you to get up close and personal with your favorite vehicles. VR could well be the icing on the cake.
Your wish list
So, that's my wishlist for the next Forza Motorsport, for now, at least, what about yours. Drop your own wants into the comments below!
Challenge the best
Still kicking out challenges nearly 3 years on

Forza 7 is the longest-running of any of the Forza Motorsport titles on Xbox One but it's still kicking out new challenges while we wait for whatever's next.
Main
Get the Windows Central Newsletter
All the latest news, reviews, and guides for Windows and Xbox diehards.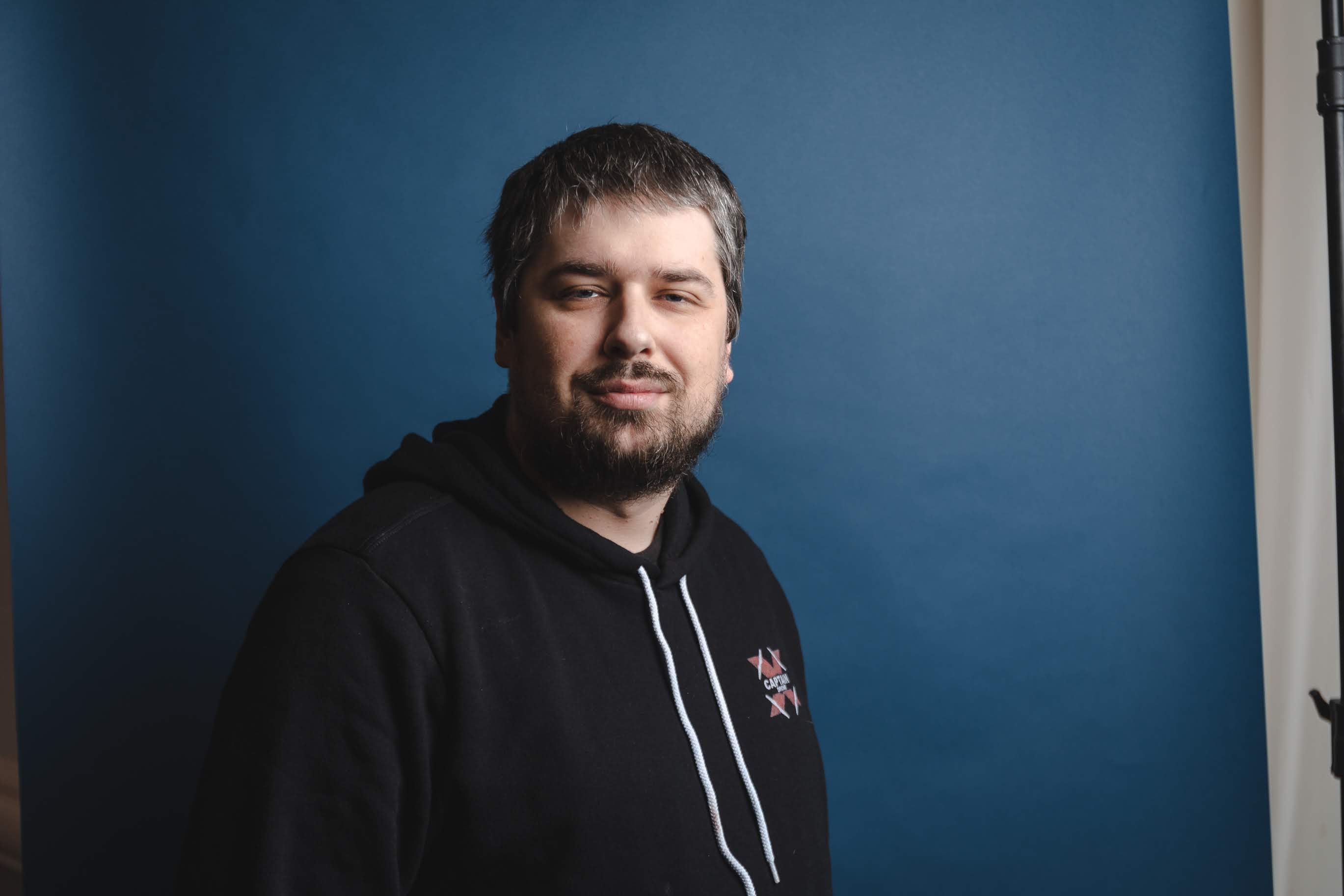 Managing Editor - Tech, Reviews
Richard Devine is a Managing Editor at Windows Central with over a decade of experience. A former Project Manager and long-term tech addict, he joined Mobile Nations in 2011 and has been found on Android Central and iMore as well as Windows Central. Currently, you'll find him steering the site's coverage of all manner of PC hardware and reviews. Find him on Mastodon at mstdn.social/@richdevine