FTC will review Microsoft's acquisition of Activision Blizzard, says report
The FTC has generally been more aggressive with blocking deals than the Justice Department, but we'll have to wait to see if that's the case with Microsoft buying Activision Blizzard.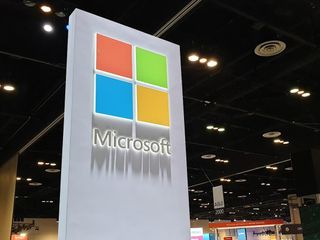 (Image credit: Daniel Rubino / Windows Central)
What you need to know
Microsoft's acquisition of Activision Blizzard will be investigated by the Federal Trade Commission in the United States, according to a report.
The FTC is generally more aggressive when reviewing mergers and acquisitions than the Justice Department.
The Justice Department and the FTC often come to a joint decision regarding which agency should look into proposed deals.
The Federal Trade Commission (FTC) will review Microsoft's proposed purchase of Activision Blizzard, according to a report by Bloomberg. Microsoft announced plans to acquire Activision Blizzard for $68.7 billion last month. As is the case with any deal of this size and nature, the acquisition will have to go through a legal process to determine if it violates antitrust legislation. In this case, the FTC will review the purchase rather than the U.S. Justice Department, according to a source that spoke with Bloomberg.
Both the FTC and Justice Department are responsible for reviewing antitrust cases. The two agencies frequently work together to decide which one should investigate specific deals.
The FTC has expressed that it will be more aggressive regarding large mergers and acquisitions, though that doesn't indicate which way the commission will lean regarding Microsoft's planned purchase of Activision Blizzard.
The FTC sued to stop NVIDIA's purchase of Arm and Lockheed Martin's proposed purchase of Aerojet Rocketdyne Holdings.
The FTC has not responded to media requests for comment at the time of publication. Microsoft declined to comment to Bloomberg on the review of its planned acquisition of Activision Blizzard.
Microsoft's announced plans to acquire Activision Blizzard sent ripples throughout the gaming industry. Experts weighed in on the deal, as did the chief of the World Bank. Our Senior Editor Jez Corden also explained what the deal means for the Xbox platform and gaming in general.
Get the Windows Central Newsletter
All the latest news, reviews, and guides for Windows and Xbox diehards.
News Writer and apps editor
Sean Endicott brings nearly a decade of experience covering Microsoft and Windows news to Windows Central. He joined our team in 2017 as an app reviewer and now heads up our day-to-day news coverage. If you have a news tip or an app to review, hit him up at sean.endicott@futurenet.com (opens in new tab).
Not surprising but I don't know if the FTC will find the same type of issues here as they did with the two other examples mentioned above. Nvidia was already a dominant chip maker and Lockheed is a huge defense contractor already. So, both of their respective purchases would have significantly impacted their respective market competitors' ability to compete. As Microsoft has mentioned, even with this purchase, they would still be number 3 overall in terms of gaming. If the FTC is going to object to anything it is the fact Microsoft is so large it has an unfair advantage because, unlike Sony and Nintendo, Microsoft doesn't actually need Xbox to be profitable. That in and of itself makes it an unfair competitor.

An argument which is senseless for a publicly owned company. If Nadella asked to spend $70B on anything not expected to make a reasonable profit in a reasonable timeframe he would be out on his rear in minutes. If that is the best the FTC can come up with the deal will close by sept. The only objection anybody has so far mustered is: "But, but, but... It's Microsoft!"😱 To which any rational judge would say: "And? It's not illegal to be successful and smart."😒
(At least not yet.)
" Go'way, kid. Yuh botha me. " Remember the ATT/WB merger? NBCUNIVERSAL/COMCAST? Both enormous mergers flew because both were mergers of distributors with content providers that didn't come close to a monopoly. Look at the MS Activision deal through the Gamepass lens and it is the same kind of move: securing content for an entirely new and different distribution business.

100% agree. The only thing Microsoft is loosing money on is the Console and even Sony looses money on the console. The money is all in the Games. If there wasn't Phil would not be working for Microsoft nor would he been promoted to CEO of Microsoft Gaming.

What makes this deal anticompetitive is that MS will own both the console and the game studios. If MS decides to, say, make the next CoD XBox exclusive then it removes competition from the marketplace. The difference between other exclusives like Halo is that Halo was an exclusive title from the beginning while CoD has always been multiplatform. This merger would be an issue if it were with Nintendo or Sony also. There's also the question of whether the market valuation was right. I wonder if Activision is short selling itself because of their recent controversies.

It's not Anticompetitive. If Microsoft had bought Sony or Nintendo then I would agree. Sony has PC/Console games as well and they are bigger than Microsoft. There are many many studios out there making games for console/PC. If there wasn't then this would be anticompetitive.

Correct. First, Consoles aren't owned by MS and they aren't locked down so that they're only good for MS distributed content. (Like other products.)
They make it clear that: you buy it, you own it.
Plenty of people buy XBOXes and never buy a single game from MS: https://www.howtogeek.com/703144/how-to-install-the-retroarch-emulator-o.... Beyond that, they aren't doing anything that Nintendo, Sony, Apple, Google, Amazon and others don't do too. Walled gardens aren't illegal.
More, Microsoft puts their PC games on Steam and allow games from competitors on their PC store. The term is coopetition: https://en.m.wikipedia.org/wiki/Coopetition
Vertical integration is also perfectly legal and thousands of companies do it. So no: that they own the consoles and (some) studios isn't anything for anybody to pin their hopes on. While I'm at it: neither is the amount of money MS makes from other businesses. Otherwise consortia would be illegal and 100+ years of legal history give the lie to that. In evaluating mergers what matters is the players' power in the *relevant* market.
In this case, given Activision (and Microsoft's) scope, the relevant market is global gaming.
Which was $200B *annually* in 2021 and is expected to grow to $400B *annually* by 2026. Of that, Activision is $9B and Microsoft is around $11B.
Sony is $25B annually.
Tencent is $70B annually after their latest studio buys. 51 at last count. Going *into* 2021: https://www.alltopeverything.com/top-10-biggest-video-game-companies/ So MS + Activision at $20B annually would be less than Sony (before Bungie), less than a third of Tencent, and maybe 10% of the market. With dozens of multi-billion players behind them, and hundreds if not thousands of independents. How is that even vaguely monopolistic? In fact, MS could go and buy EA or Sega or Ubisoft on top of Activision and still be less than Sony+Bungie. They could buy all those and still be smaller than Tencent and less than 20% of the market. There is plenty of room for everybody to grow. But hey: It's Microsoft! I get it.
MS BAD!! Sony good!!