Game Troopers hits the casino with Free Slots Fun Factory for Windows Phone and Windows 10 Mobile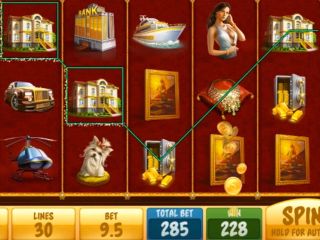 Game Troopers has once again released another free-to-play game for Windows Phone and Windows 10 Mobile owners. This time, the game is all about a one-armed bandit as players can take their chances in Free Slots Fun Factory.
Here's the quick description:
The game does support Windows Phone devices with 512MB of RAM, and it does offer optional in-game purchases. It also supports Xbox Live features such as achievements.
Download Free Slots Fun Factory from the Windows Store (opens in new tab)
Windows Central Newsletter
Get the best of Windows Central in your inbox, every day!
Good. Love Game Troopers :D

Waiting for tiki taka soccer

I need to see the achievement list for this first, but I'm intrigued.

i thought tiki taka soccer would be the next release from them.

Awesome :) I hope they are bringing as many as they can to the desktop too :)

Right now not working for me and others have reported this problem as well. When you log into facebook it always says "lost connection to server".
Very annoying cause you need facebook big time in this game. Hoping for a quick fix.

The game actually has an achievement that requires you to purchase an IAP with real currency... I thought this was against Microsoft policy?

It is man. I think it was fragger or monster island from miniclip that had an achievement like that and they had to change it.
Lets see what happens here.

Please bring it to Windows 10 Desktop also.

Fun, but VERY crashy on my 1520.

for me, the game opens but only the top bar(achievements, connect etc) and bottom bar(recieve gifts, invite friends etc,) shows up with a purple background and nothing else. anyobody else facing this issue?

Yeah, just got it too. Same as you deepakrautela, I thought it was my connection. Maybe not..

Yeah same as me just a purple background.

Tries to load but keeps crashing on my phone (822)

I just get the purple background as well... I thought I was missing something! Glad to know it's the game and I'm not just an old fart that can't figure it out!

So John, how much do they pay you to provide PR for them? You failed to mention that they have an achievement you have to pay to unlock, which is in blatant violation of MS policies.

We're investigating how much you are being paid to spread FUD for competing platforms. Clearly, you're an anti-Microsoft shill. How much are you being paid for these comments?

Would you like a picture of my Zune HD, 4 Windows Phones, Surface Pro, Xbox, Xbox 360, Xbox One, and MS Band? Would that suffice? I love MS stuff. I just also like responsible journalism.

Oh, and I can provide a picture of my mostly complete collection of GFWL titles also if you would like.

I'm still waiting for an apology Mr Rubino. None of my post was FUD.