Can you identify the 8 hours of AI-generated voiceover in Galactic Civilizations IV: Supernova?
It took just a few days to generate 8 hours of voiceover with the power of AI.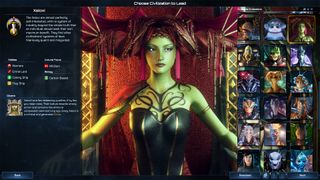 (Image credit: Stardock)
Earlier this month, Galactic Civilization IV: Supernova launched. It includes missions, a new multiplayer mode, and a new combat system that make up a massive improvement in the franchise. All the additions look impressive on their own, but how Stardock, the developers of Galactic Civilization IV, added features stood out to me. The game's expansion relies heavily on artificial intelligence, including generating maps, lore, and even voiceover with AI.
I chatted with Stardock's Brad Wardell recently about Galactic Civilizations IV: Supernova. During our interview, Wardell shared that eight hours of voiceover within Galactic Civilizations IV: Supernova are entirely generated by AI. The last-minute addition to the update was made possible by technology that only became available this month. Stardock had just days to implement generate hours of voice recordings and get them into the game. The results are impressive and could open doors for game developers.
Making AI voices
While the other AI features are interesting, the voiceover stuck out to me. I've used AI voices for years, such as having Microsoft Edge read my articles to me for proofreading. While AI-generated voices have gotten better over the years, it's usually easy to pick out a fake voice from a real one.
Just a few years ago, computer-generated voices of any kind would sound entirely out of place in a game with human voice actors. They've been used, but they haven't sounded natural. That's now in the past, however, at least based on what I've heard from Galactic Civilization IV: Supernova Edition.
The game includes eight hours of voiceover that is completely AI-generated. The scripts were written by AI as well. Wardell went as far to say that people playing Galactic Civilization IV: Supernova Edition won't recognize that they're hearing AI-generated voices.
A variety of tech was used to make the voices in the game, but all of Stardock's AI computing is done on Azure. One of the core pieces of tech that made the AI-generated voiceovers possible came out close to the release of Galactic Civilization IV: Supernova Edition. Wardell decided to add the AI voiceovers in that short time.
"One of the nice things about being a small company is that you can do incredibly reckless things at the eleventh hour, like 'you know what, I think we're gonna add eight hours of VO to this game'" said Wardell.
The AI-generated voice was trained on Stardock's own videos. You can hear that voice actor in the clip above. That's his actual voice, not an AI-generated replication. Below, you can hear artificial intelligence's best recreation of his voice.
Improving accessibility
The ability to generate voices for a game has several benefits, including giving studios the ability to create content in several languages with AI. Localization takes a massive amount of effort. While it's important and makes games more accessible, the reality is that a lot of man-hours are needed to make it happen.
Creating voice recordings with AI makes it possible to generate content for different languages and regions in days, not months. Smaller studios could use the tech to make voiceover for the most spoken languages around the world while large studios could use the tech to reach a broader audience.
I imagine studios will have to find a balance between replacing paid actors and improving accessibility. Ideally, AI would be used to expand a game to more regions than a studio could do on its own.
Stardock has audio in nine languages for Galactic Civilizations IV: Supernova, but the company only rolled out English to begin with. Stardock wants to ensure that the quality of the audio meets its standards for a gameplay experience before focusing on additional languages.
Wardell shared some of the clips with me of their voice actor Ben "speaking" Greek. I can't judge the AI-generated voice's pronunciation (I don't speak Greek,) but the words sounded like the actual Ben said them. I can't embed those audio samples yet since Stardock is only rolling out English AI-generated voices at the moment.
Everything that's new in Galactic Civilizations IV
AlienGPT. A feature that lets players create their own civilizations. Just describe what you want your civilization to be like and it will generate the lore, provide visual options for their representation, provide in-game quests and write the dialog that other players use when interacting with them as well as when the player plays against them.
Missions. Story-driven mini-campaigns that give the player a curated experience to the game.
An interactive tutorial. Designed to allow newcomers to the genre to learn the basics of a 4X strategy game in a fun and entertaining way.
All new map generation options. Set up a game that can be finished in an hour or a game that will take months.
New multiplayer system. Play with friends against the AI or against other players for control of the galaxy.
A new culture / economic system that reduces micro-management while making the gameplay more approachable.
Several new hand-crafted alien civilizations with their own technology trees, planetary improvements, starships and more.
A new combat system. Gone is the rock-paper-scissors system of previous GalCiv games and replaced with a more sophisticated yet more approachable system involving starship classes, weapons ranges and rates of fire.
Consequences Events. Player event choices feed the in-game AI with data that can result in other events to occur that can affect the player's destiny.
Prestige Victory. Instead of having to grind out the end of a game that you've already won, a Prestige system now allows players to optionally emerge victorious by looking at the big picture.
Terror Stars. Design a massive space station that can cause stars to go Supernova.
The AI-generated voiceover in Galactic Civilization IV: Supernova Edition was a major focus of my chat with Wardell, but it's hardly the only reason to check out the game. Stardock "revisited the entire game from top to bottom," making a lengthy and impressive list of improvements.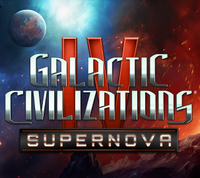 Galactic Civilization IV Supernova | $49.99 at Greenmangaming
This strategy game represents a massive jump in the Galactic Civilization franchise. It has a new combat system, improved graphics, and a variety of AI-powered features to expand the game.
Get the Windows Central Newsletter
All the latest news, reviews, and guides for Windows and Xbox diehards.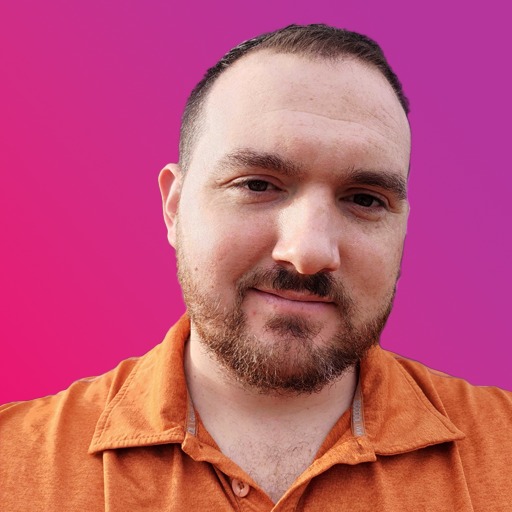 News Writer and apps editor
Sean Endicott brings nearly a decade of experience covering Microsoft and Windows news to Windows Central. He joined our team in 2017 as an app reviewer and now heads up our day-to-day news coverage. If you have a news tip or an app to review, hit him up at sean.endicott@futurenet.com.