Destiny 2 reveals Guardian Games 2023's start date, armor, and weapons (Update)
Class competition once again returns to Destiny 2.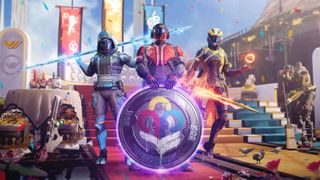 (Image credit: Bungie)
What you need to know
Destiny 2 developer Bungie has revealed that the Guardian Games event is returning for 2023, and has shown off the event's rewards and systems.
Like previous Guardian Games, players are encouraged to play as their favorite class and earn Medallions to surpass the other classes and win the event.
During the event, fans can obtain various rewards like The Title Void SMG, the Taraxippos Strand Scout Rifle, Guardian Games armor ornaments, and more.
New in the 2023 version of the event is a Guardian Games: Supremacy PvP playlist in which teams of different classes are pitted against each other. To win, each team has to focus on collecting crests dropped by fallen teammates and slain enemies.
---
Update 4/26/23 at 2:35 p.m. PT / 5:35 p.m. ET: Bungie has clarified that during Guardian Games 2023, there will be a leveling buff active for crafted weapons. Depositing Medallions will not progress weapon levels themselves.
We're excited for Guardian Games to kick off next week but had one small correction: the original text hinted that depositing Medallions would level up crafted weapons. This is incorrect but there will be a weapon level progression buff active during the event. https://t.co/XGl8qheCbZApril 26, 2023
Our original story is below.
---
Destiny 2's annual Guardian Games competition is one of the biggest events that players have to look forward to in Bungie's looter shooter, as it challenges fans to play their favorite class and earn as many Medallions as possible in an effort to beat the competition. In a new blog post, the studio has revealed all the details about its upcoming return in 2023. This includes the event's start date, rewards like weapons and armor, and a close look at Guardian Games' mechanics and new gameplay offerings.
Guardian Games 2023 starts on May 2 and will run until Season 20 concludes on May 23. Like previous iterations of the event, you'll be encouraged to wear a special event-themed class item, progress a questline, and earn Medallions to dunk in your class' podium on The Tower by playing various Destiny 2 activities.
You'll get low-tier (Bronze and Silver) Medallions by playing Vanguard Ops, Gambit, Quickplay Crucible matches, most Neptune activities, and regular Defiant Battlegrounds, while high-tier (Gold and Platinum) ones will come from Nightfalls, raids, dungeons, Competitive Crucible, Trials of Osiris, and Legend difficulty Defiant Battlegrounds. You can also buy two Contender Cards (one for Vanguard Ops and Gambit, one for Crucible) for 1,000 Glimmer each that award additional Gold Medallions, as well as two Platinum versions of these cards for 1,500 Glimmer that give Platinum Medallions.
While depositing Medallions or completing activities in Guardian Games-specific playlists (more on those below), you'll have a chance to earn some event-exclusive weapons that should pair excellently with the best Destiny 2 builds. This includes The Title Void SMG from last year that's been updated with new perks like Repulsor Brace, as well as the new Strand Scout Rifle Taraxippos that's said to have "amazing perk combinations." Bungie has also strongly hinted that you'll get weapon crafting progress when dunking Medallions, so make sure you have your crafted weapons equipped during the event.
Image 1 of 3
New armor ornaments will be available to obtain during the Guardian Games, too. They weren't discussed in Bungie's blog post, but several high-res images show what they look like (you can look through them in the gallery above). If unlocking it works like it has in the past, 2023's Guardian Games armor — along with sets from past years — will need to be purchased from the Eververse store for either 6,000 Bright Dust or 1,500 Silver ($15 worth).
Strike scoring that buffs your weapons and abilities in strike missions during the event is returning, as are the Guardian Games Ops and Guardian Games Ops Competitive PvE playlists that encourage some friendly scoring competition. Notably, the Competitive version of Guardian Games Ops will have weekly strikes that operate like a Hero Nightfall. Earning high scores in these playlists will progress your event quest and allow you to light torches in The Tower to earn rewards. The torches range from Bronze to Platinum, and as you light them throughout the event, you'll get better gear.
New in Guardian Games 2023 is an event-themed version of the Supremacy PvP playlist, in which the matchmaker will team you up with five other Guardians using your class and six opponents using a different class. To win in this mode, you and your allies will need to pick up the crests dropped by fallen teammates and slain enemies. Guardian Games: Supremacy will come with its own quest and four of its own torches on The Tower to light.
Like many other Destiny 2 events, Guardian Games 2023 also has an Event Card. It essentially acts as a mini Battle Pass, and has challenges for players to complete that will reward you with various items (Bungie says two Exotic emotes, among other things, will be up for grabs). The Event Pass is free for everyone, though for 1,000 Silver, you can upgrade it and claim extra goodies from it. By completing every Guardian Games Event Card task, you'll earn the exclusive Champ title (as well as Reveler, if you earned the titles for Solstice, Festival of the Lost, and The Dawning).
Destiny 2: Lightfall is available now on Xbox Series X|S, Xbox One consoles, Windows PCs, and PlayStation systems. In it, you'll take the fight to Emperor Calus, gain access to Strand subclasses and their unique abilities, and more.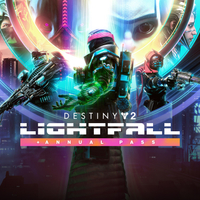 Destiny 2: Lightfall
The Lightfall expansion takes players to the neon-soaked city of Neomuna on Neptune and pits them against the fearsome Shadow Legion — all while the threat of Darkness Pyramids, The Witness, and his new Disciple Emperor Calus looms overhead.
See at: Microsoft | GMG (Steam)
Get the Windows Central Newsletter
All the latest news, reviews, and guides for Windows and Xbox diehards.
Brendan Lowry is a Windows Central writer and Oakland University graduate with a burning passion for video games, of which he's been an avid fan since childhood. You'll find him doing reviews, editorials, and general coverage on everything Xbox and PC. Follow him on Twitter.