An intermission from the main entries in the series that's worth visiting. Especially at a price point that comes in well below the next title. Kazuma Kiryu strikes with maximum strength in the return of the Dragon of Dojima.
Pros
+

Fun mini games

+

Multiple combat styles

+

Tons of content to explore for $50
Cons
-

Graphically, the game doesn't bring anything new to the table

-

Story suffers from filler at times
Why you can trust Windows Central Our expert reviewers spend hours testing and comparing products and services so you can choose the best for you. Find out more about how we test.
Sometimes, simple is better. When it comes to Ryu Ga Gotoku Studio, they're the best at making simple. That's if simple also includes every add-on you ever dreamed of or wanted.
Brawling games are a blast, and Ryu Ga Gotoku is a master of them. Intricately weaving simplicity with systems that can become as complex as you wish them to be. It's no different with their latest entry, Like a Dragon: The Man Who Erased His Name.
What is Like a Dragon Gaiden: The Man Who Erased His Name
Like a Dragon Gaiden: The Man Who Erased His Name
- Price: $49.99 at Microsoft (Xbox) | $49.99 at Steam (PC)
- Release date: Nov. 6, 2023
- Developer: Ryu Ga Gotoku Studio
- Publisher: SEGA
- Genre: Action-Adventure
- Players: Single-player
- Install size: 64.3 GB
- Playtime: 20+ hours
- Platforms: Xbox Series X|S, Xbox One, Windows PC, PlayStation 5, PlayStation 4
- Xbox Game Pass: Yes
- Reviewed on: Xbox Series X|S
The Yakuza and Like a Dragon series is nearing its 20th anniversary. Yakuza 1, having initially launched in 2005, was an action-adventure video game that launched on PlayStation 2. Brawling through the streets of Kamurocho, Japan, players controlled Kazuma Kiryu after he was released from prison over the murder of Sohei Dojima.
Like a Dragon Gaiden: The Man Who Erased His Name continues that trend while having one of the mouthiest titles I've ever read. It's also the most fitting. For those who don't know, the Like a Dragon series continues the Yakuza games, following Yakuza 0 through Yakuza 6. We next received Yakuza: Like a Dragon. A departure from the normal titling, we now have Like a Dragon Gaiden: The Man Who Erased His Name and Like a Dragon: Infinite Wealth, releasing in January 2024.

Originally intended as a DLC, instead, The Man Who Erased His Name was made into its own game. This allowed Ryu Ga Gotoku to better flesh out the story of Kazuma Kiryu between the events of Yakuza 6 and the upcoming Like a Dragon: Infinite Wealth.
The Story
There's a colossal backstory that follows these games. One that, when strolling into the shoes of Kazuma Kiryu, I had little understanding of. What was this world I was about to undertake? Could I hold up in a game drowning in lore?
These are queries that any series rookie, like myself, will ask themselves. I'm happy to announce that not only did I find myself relishing Like a Dragon Gaiden without the knowledge of the previous titles, but I was going well out of my way to find out what I missed—digging through Reddit threads and YouTube videos to catch up.
For those in the know, the story picks up where Yakuza 6: Song of Life leaves off. Following the Dragon of Dojima in his life after death under the Daidoji faction, the plot occurs between the events of Yakuza: Like a Dragon and Like a Dragon: Infinite Wealth. Kazuma has signed away his life to the Daidoji, having faked his death to protect the foster children of Morning Glory in Okinawa; he's agreed to become a secret agent for the Daidoji. Under the codename "Joryu," things quickly go awry for Kazuma as he makes his way through the game's opening hours.
This all culminates in a story that felt a little off-pace to me. It's been said that Like a Dragon Gaiden was initially meant to be a DLC for Like a Dragon: Infinite Wealth, and at times that comes through. While the story behind the events that lead Kazuma to where he is now in the series and how he ends up with the Omi Alliance under the Watase family is explained and done thoroughly through the use of an entire game, there is plenty of filler content to explore.
Some of it is forced as well, especially once players unlock what's called the Akame Network, which we'll discuss in more depth later on. You'll find yourself digging through some rather meaty side missions, some of which players are forced to take on during moments between main campaign missions.
There's also a lot of undue back and forth before Kazuma finds out what the initial antagonist of the story is there for. It could have been solved far quicker than the game's pacing allows. There were a couple of moments that stuck out in the game's first few chapters, which took me around 10 hours (including mini-games), where the story was dragged out using a series of entirely unnecessary battles. It felt like, at least to me, that some of these moments were put in to raise the time it took to finish the main story.
Through various twists and turns, Like a Dragon Gaiden's story is a well-rounded experience for veterans to relate with and beginners to step into the world of Yakuza and Like a Dragon. For me, it left me desiring more, having wished I'd shared this experience with the fans who have been playing these games for years. It's a treat to come across a game series with such a rich background and history that's never been experienced before.
Within an hour, I found myself caring for a character that belonged to a franchise that far outlived my experience with them. Countless others have had hundreds of hours to connect to Kazuma and over a decade to process those attachments; I've had far less time, but I was already beginning to understand why this series is so loved.

Not to mention all the other personalities you'll learn to love, from Hanama, the very straight-arrowed handyman of the Daidoji, to Akame, the more easy-going homeless helper. A few side personalities also return, which will surely bring a cheerful smile to old-timers.
Combat
Returning to the series roots, the beat'em up combat of the Yakuza series returns. Kazuma has two styles players can utilize, the first being his latest, Agent. Using Spider gadgets, drones, and other invaluable items, Agent style focuses on taking on multiple opponents quickly and precisely. The style is highlighted in a glory of blue sparkle as Kazuma quickly dispatches foes.
Players looking to wallop opponents will relish Kazuma's perfected Yakuza style. Accentuated by a fiery red, Yakuza punishes opponents through sheer strength. It is often best used in boss battles or when you're looking to use heavier items around multiple areas in the game. Players can pick up street signs, tables, and other heavy objects using Yakuza-style to lay the hurt on baddies.
Both styles make use of the heat abilities. Once the players' heat gauge fills up, players can use this to unleash the ultimate smackdown. Once used, your regular attack damage for either style is remarkably boosted, and players can also pull off ultimate combos.
I regularly found myself entering Yakuza style and taunting my opponents to gain charge on my heat meter more quickly. This allowed me to do three or four ultimates on some of the game's more formidable bosses without having to turn down the difficulty. The game recommended I do it a few times, but I'm way too stubborn to do that!
Games within the game
Heading into Like a Dragon Gaiden, I knew the series had an abundance of mini-games, but I didn't expect a fully-fledged golfing simulator, Sega emulator, darts, pocket go-karts, and more. Seriously, you can play golf BINGO using a giant board and 90s-style golfing controls. It's stupidly outlandish and entertaining. Not to mention, they have Mahjong along with the 29 pages of instructions it takes to explain the intricacies of the game to newcomers.
Pocket Circuit returns to the series, having first arrived in Yakuza 0 (2014); players are given a small pocket racer to customize using different tires, batteries, frames, designs, engines, and more.
It's absurd the level of detail that went into this one mini-game. You can find parts directly at the Pocket Circuit race center (once it unlocks during the story) or throughout the world using points won in various mini-games.
Let's talk about the points systems in Like a Dragon Gaiden. You can earn them from golfing, gambling venues, the Akame Network, and more. All of them are tracked on various cards and can be used to buy everyday things like health and heat gauge items or to buy Pocket Circuit racer parts, automatic Black Jack tokens, fork darts, and more.
It's a random hodge-podge of specialties you'll find at every vendor. So keep your eyes open, you might find something that'll guarantee your success in gambling, or a vest that gives you the best attack and stab defense money can buy. I started taking notes on vendors I wanted to return to later, so I could unlock items that would help me elsewhere!
The Castle
Outside of the central city, players will find themselves offshore on a freight ship anointed "The Castle." It's here that participants will encounter themselves at the higher ends of poker, blackjack, and other gambling contests. You can also take on solo and team-based fighting matches in the Colosseum, located at the epicenter of the boat. The more rounds you win, the more zones you unlock to roam at the Castle. Otherwise, hang loose at an exclusive cabaret club if all the above fails.
The Castle truly is the center of all things the game has to offer, so take advantage of it. It's where I found some of the best items the game provided to complete my character's gear set. Not to mention, who doesn't love making easy money using an automatic Black Jack token?
The Akame Network and upgrades
The Akame Network will unlock for players once they reach Sobentori, Osaka. Here, players will meet Akame, a local who gathers information using the local homeless population. She offers them benefits in return for them collecting data for her.
Kazuma can take on various side quests or activities, which increases the network level, unlocking more of those events. Kazuma also gains Akame Network points, which players can use at the Akame shop, as well as use alongside the game's main currency, Yen, to unlock new abilities.
If players want to achieve the ultimate builds and unlock everything the game has to offer, they'll not only have to earn money but Akame Network points to buy it all. Only the initial unlockable abilities can be purchased using Yen; the rest require a combination of Yen and Akame Network points.
Graphics
I played Like a Dragon Gaiden on Xbox Series X and S; neither seemed to vary in look nor performance at a passing glance. I don't expect it to either since this game isn't looking to push any graphical boundaries, and that's alright. Not every game on the market needs to do so, so long as it presents itself in the original vision intended by its creator.
Back to the Dragon Engine, after Like a Dragon: Ishin used Unreal Engine 4, the only real difference was the pixel count. Masked by the game's use of FSR 2.0, the Series S is running at a slightly lower resolution. Otherwise, both used relatively streamlined and straightforward textures to build the world, which was emphasized by the stunning use of lighting effects. Particles drench the player during heat gauge use in combat, and open areas are overrun with diverse rays of color (so long as you're at The Castle).
Like a Dragon Gaiden: The Man Who Erased His Name - Final Thoughts
You should play this if ...
✅You enjoy the Yakuza/Like a Dragon series, or if you want something new to try

Seriously, veterans of the series will love diving in to find out more about their boy Kazuma. The game is also a fantastic entry point for newcomers to dive in before Infinite Wealth launches next year.
✅You love minigames

There's a lot of fun to be had while going after the top scores in golf, pocket circuit, billiards, and more.
You should not play this if ...
❌You want the next big open-world RPG

While the world is open to players to explore, it's not really that kind of game. The direction is linear, and the map isn't something that players will get lost in, finding adventure after adventure like Skyrim or Starfield.
My time with Like a Dragon Gaiden: The Man Who Erased His Name is still ongoing. I plan on jumping back in to tackle some odd missions here and there and plunge into exhausting some of the mini-games, especially once achievements officially launch—Pocket Circuit champion inbound.
For a series that had never been on my radar, this more nominal entry has me swooning for Like a Dragon: Infinite Wealth. If players are on the fence, give it a try on Game Pass. It's just uncomplicated, giddy fun for players, new and old!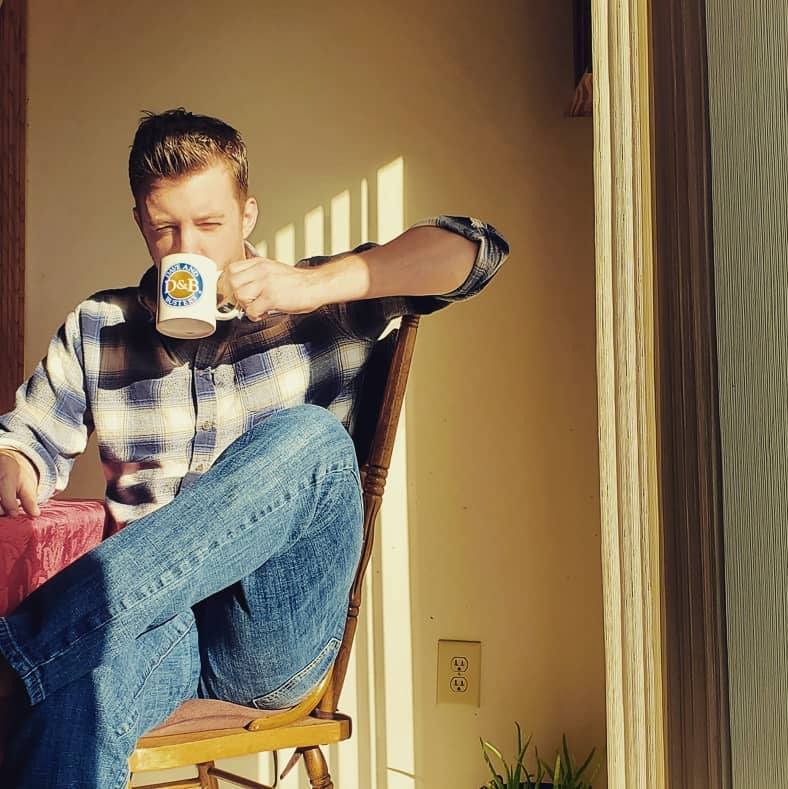 Michael has been gaming since he was five when his mother first bought a Super Nintendo from Blockbuster. Having written for a now-defunct website in the past, he's joined Windows Central as a contributor to spreading his 30+ years of love for gaming with everyone he can. His favorites include Red Dead Redemption, all the way to the controversial Dark Souls 2.