Here are the best upcoming Japanese / JRPG games for Xbox
J-styled games and JRPGs were once scarce on the Xbox, but now the future is brighter than ever.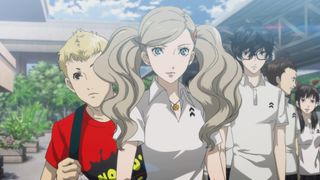 (Image credit: SEGA)
For the longest time, Xbox consoles lacked JRPGs and Japan-styled games that enjoyed commercial and critical success on other consoles like the PlayStation and Nintendo Switch. However, Microsoft has made a monumental effort over the years to bring these beloved games to their platforms, and recently, their labor is starting to pay off in spades.
While AAA titles like Final Fantasy VII Remake are skipping out on Xbox, many other big-name franchises are starting to come over to the platform. We have the genre-defining Dragon Quest series bringing over Dragon Quest XI, the full support of SEGA's Like a Dragon franchise, and even Atlus' popular Persona franchise will soon be joining the Xbox, starting with Persona 5. We even had surprising yet welcome additions like Octopath Traveller and Ni no Kuni: Wrath of the White Witch, all of which have made it to Xbox Game Pass.
And this is only beginning, as many more titles are slated to join Xbox consoles in the future. As there are so many games to keep track of, we have prepared a list of upcoming JRPGs and Japan-styled games coming soon to Xbox Series X and Xbox Series S, so you don't miss out on the latest and potentially greatest JRPGs for Xbox.
New releases
Like a Dragon Gaiden: The Man Who Erased His Name (November 8, 2023)
Why you can trust Windows Central Our expert reviewers spend hours testing and comparing products and services so you can choose the best for you. Find out more about how we test.
Like a Dragon Gaiden: The Man Who Erased His Name is an action-adventure title in the Like a Dragon series. Not much information is currently available but what we do know is that it will star Kazuma Kiryu (now going by the alias "Joryu") and show where life has taken him after the events of Yakuza 6: The Song of Life and how he ends up in the upcoming title, Like a Dragon 8.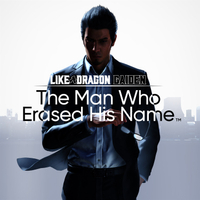 Like a Dragon Gaiden: The Man Who Erased His Name
Kiryu Kazuma once again steps back into the world of yakuza to protect those he loves in Like a Dragon Gaiden: The Man Who Erased His Name. Master two new martial arts styles, partake in many mini-games, and uncover a sinister conspiracy where dozens of lives are at stake.
Buy at: Xbox
Persona 5 Tactica (November 17, 2023)
Persona 5 Tactica is a strategy-RPG spin-off of Atlus' popular JRPG, Persona 5. The Phantom Thieves are back together again for another adventure as they are pulled into another dimension ruled by cruel tyrants who oppress the masses. Together with the revolutionary Erina, the Phantom Thieves must fight to free this world from slavery and find a way back home.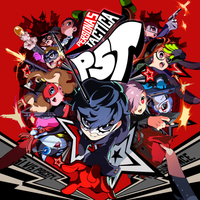 Persona 5 Tactica
Reunite the Phantom Thieves to take on tyrants in tactical turn-based battles and save an alternate dimension from oppression in Persona 5 Tactica.
Buy at: Amazon | Xbox | GMG (Xbox)
Release dates confirmed
Like a Dragon: Infinite Wealth (January 26, 2024)
Like a Dragon: Infinite Wealth is the 8th major installment of SEGA's popular Like a Dragon and will once be a turn-based RPG like the previous game, Yakuza: Like a Dragon.
Ichiban Kasuga returns for a wild adventure where he travels to Hawaii to reunite with his mother, whom he's been separated from since he was a child. Kiryu Kazuma, the long-time hero of the Like a Dragon series, joins Ichiban on his quest as a means to amends for past sins and failures before cancer claims his life.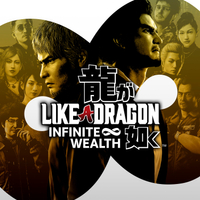 Like a Dragon: Infinite Wealth
Ichiban Kasuga and Kazuma Kiryu team up to take on the criminal underbelly of Hawaii in the insane and dramatic JRPG adventure — Like a Dragon: Infinite Wealth. Form a party of quirky characters, learn Jobs with powerful abilities, and fight outlandish villains in turn-based battles.
Pre-order at: Xbox
Tekken 8 (January 26, 2024)
Bandai Namco's flagship fighting game franchise, Tekken, will soon be making its next-gen debut on Xbox Series X|S with its newest title, Tekken 8. We don't have much information on Tekken 8 currently other than it will continue the ongoing hate-fuelled rivalry between Kazuya Mishima and his son Jin Kazama.
Persona 3 Reload (February 8, 2024)
Persona 3, the JRPG that helped popularize Atlus' Persona series will soon be remade as Persona 3 Reload. This remake will feature modern-day graphics, a reworked turn-based combat system, a remastered soundtrack, and new story content that compliments the original game's narrative.
Unicorn Overlord (March 8, 2024)
Take on the role of a prince fallen from grace and embark on an epic journey to reclaim your kingdom in Unicorn Overlord. Travel the rich, vibrant lands of Fevrith, recruit over 60 colorful characters to form a mighty army, and engage in complex turn-based battles against overwhelming hordes of enemies.
Eiyuden Chronicle: Hundred Heroes (April 23, 2024)
Eiyuden Chronicle: Hundred Heroes is an upcoming RPG inspired by Konami's Suikoden franchise. Set in the continent of Allraan, this game follows the life of two best friends, Seign Kesling and Nowa. Seign Kesling is an officer working for the oppressive Galdean Empire, and Nowa is a warrior hailing from a remote village on the outskirts of the continent.
As the Galdean Empire is waging a bloody campaign to conquer Allraan, war will split our protagonists' friendships apart and force them to clash in an emotional battle over their beliefs and ideologies.
To be confirmed
Blue Protocol (2024)
Blue Protocol is an upcoming free-to-play MMORPG where players take on the role of adventurers in the fantastical land of Regnas. They will embark on epic quests, explore breathtaking locales, battle gigantic beasts, and become tangled in an intriguing plot where they must discover the secret of their mysterious origin.
Demonschool (2024)
Demonschool is an indie strategy-RPG inspired by early Persona games like Persona 1 and 2. You play as Faye, a young university student who belongs to an ancient bloodline of demon hunters. Working alongside your misfit classmates, you will defend the world from demons from the underworld who want to destroy humanity.
Metaphor: ReFantazio (2024)
Metaphor: ReFantazio is a brand new JRPG from Atlus and it is their first-ever take on the fantasy genre instead of urban fantasy settings like Shin Megami Tensei or Persona. This game will have you control a band of warriors who travel the world to slay terrifying monsters and defend a kingdom from succumbing to a terrible fate.
Octopath Traveler 2 (2024)
Octopath Traveler 2, the second major entry in Square Enix's Octopath Traveler series, will soon be making the jump from Nintendo Switch to Xbox consoles. Play as eight protagonists, each with unique and captivating stories, where they fight against villainy and tragedy in order to achieve their goals.
Sand Land (2024)
Based on the manga series of the same name by Akira Toriyama, Sand Land is an action-RPG brought to you by Bandai Namco Entertainment. This game takes place in a vast, dry desert where people and demons fight each other for scraps of food and water. You play as Beelzebub, an impish Fiend Prince who is on a quest alongside his friends to discover the Legendary Fountain, which is said to provide an infinite source of water to those who find it.
Suikoden I&II HD Remaster Gate Rune and Dunan Unification Wars (2024)
Suikoden I&II HD Remaster Gate Rune and Dunan Unification Wars is a remastered collection featuring two games from Konami's Suikoden series, Suikoden 1 and Suikoden 2. These games were notable for allowing the player to recruit dozens of memorable party members and featuring complex stories that dealt with the horrors of war and political intrigue.
In addition to remastered graphics and sound effects, this HD collection will include quality-of-improvements that will enrich the gameplay experience, such as auto-saving, the option to fast-forward during battle, and a conversation log to keep track of the story.
Kunitsu-Gami: Path of the Goddess (TBA)
Kunitsu-Gami: Path of the Goddess is a new action game created and published by Capcom. In this traditional ancient-Japanese setting, you play as a warrior charged with protecting the Stone Spirit Maiden while she performs magic rituals to help cleanse the land of demonic influence.
Which games are you looking forward to?
As you have just read, there is a ton of new and classic J-styled games to look forward to in the future, some of which may end up becoming one of the best games the Xbox has to offer. In the meantime, there is already an abundance of games for you to play while you wait. For example, Tales of Arise, a next-gen entry in the Tales Of series that features gorgeous visuals, an expansive world to explore, and an engaging combat system that makes you feel like an anime superhero.
There is also Yakuza: Like a Dragon, a bold entry in the Like A Dragon series that switches the franchise's signature gameplay genre from an action-adventure beat'em up to a turn-based JRPG. It is an exceptional game with an endearing story, a cast of likable characters, an addictive combat system, and is jam-packed with enough side-content to keep you busy for weeks.
If you feel like any other games, deserve a spotlight on this list, be sure to mention them on our Windows Central Discord forum and let your voice be heard.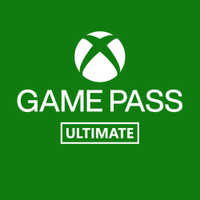 Xbox Game Pass Ultimate
Is the Xbox Game Pass Ultimate the best value in all of gaming? It's possible. Ultimate bundles your Xbox Live Gold subscription, Xbox Game Pass for Xbox consoles and PC Game Pass for Windows devices, and Xbox Cloud Gaming for on-the-go fun. That means access to hundreds of games, with more added all the time, for a single monthly subscription cost.
Buy from: Amazon
Get the Windows Central Newsletter
All the latest news, reviews, and guides for Windows and Xbox diehards.
Alexander Cope is a gaming veteran of 30-plus years, primarily covering PC and Xbox games here on Windows Central. Gaming since the 8-bit era, Alexander's expertise revolves around gaming guides and news, with a particular focus on Japanese titles from the likes of Elden Ring to Final Fantasy. Alexander is always on deck to help our readers conquer the industry's most difficult games — when he can pry himself away from Monster Hunter that is!