Undervolting Steam Decks will soon be possible for everyone, but why bother?
SteamOS 3.5.1 could extend your battery life.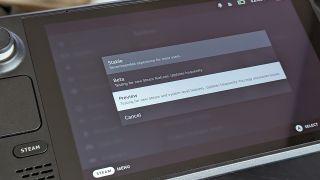 (Image credit: Ben Wilson | Windows Central)
What you need to know
Valve added a new SteamOS 3.5.1 firmware update to its opt-in Preview branch for owners to optionally install.
Besides a slew of fixes, dedicated undervolting controls were added to the Steam Deck BIOS alongside a CMOS reset function to restore default values.
Undervolting the CPU, GPU, and SoC in a Steam Deck can extend battery life and reduce fan speed, but risks can void its warranty.
---
Valve has consistently updated the core firmware of its Steam Deck handheld console, a portable PC gaming device that has been one of our favorites since our initial Steam Deck review. Updates arrive first via optional 'Beta' and 'Preview' branches for public testing and feedback, later pushed to a general audience in the 'Stable' branch.
The latest SteamOS 3.5.1 Preview update included useful patches to SD card management and fixes for the screen's backlight, but an exciting addition snuck into the patch notes: undervolting controls. Eagle-eyed Steam Deck fans noticed the listing alongside coverage by notable specialist outlet GamingOnLinux. Still, exactly what makes undervolting so enticing was investigated elsewhere via an interview with notable community member CryoByte33, creator of CryoUtilities.
Steam Deck SteamOS 3.5.1 Preview fixes backlight staying on when docked https://t.co/dKpKoTyas2#SteamDeck #SteamOS pic.twitter.com/evZ8zwzUkVOctober 13, 2023
What is undervolting?
During a talk with SteamDeckHQ, CryoByte33 helps explain that undervolting limits the amount of power fed to the CPU, GPU, and SoC inside your Steam Deck. Each requires a specific voltage to pass the requirements recommended by its manufacturer. Still, it's not necessarily critical to constantly maintain, and reducing it can help increase battery life and reduce fan noise.
While pushing for extended gameplay time sounds alluring, there were significant risks to undervolting before this update. Manually adjusting values for an undervolt attempt could lead to a 'bricked' Steam Deck in that it would fail to power on and be rendered useless to most users.
SteamOS 3.5.1 Preview, however, includes a 'CMOS reset' function that resets all voltage values to their defaults, allowing the console to power on again if you accidentally push it too far. Overclocking, on the other hand, has been removed from the latest BIOS version, given its increased risk of permanent hardware damage caused by overheating.
How do I perform a CMOS reset on Steam Deck?
Hold the volume down, Quick Access (the three dots,) and power buttons simultaneously. When you boot the Steam Deck, hold only the volume down button held to enter the Steam Deck BIOS and check the voltage values.
A video guide to undervolting the Steam Deck by CryoByte 33 on YouTube includes the previously-known methods for adjusting values, and the recently-added safety net of a CMOS reset added by Valve makes it significantly more straightforward to experiment with. Nevertheless, balancing component power and moving away from the stock settings will always come with an inherent risk that could void your console's warranty, so undervolt at your own risk!
Personally, I stick to some of the best Steam Deck games that barely stress the device anyway, so I rarely hear the fans turn on. At the moment, I'm halfway through my yearly playthrough of Grand Theft Auto: San Andreas with some simple PC-exclusive mods, and that barely raises the temperature of the CPU and GPU to ever worry about undervolting.
Are you tempted to push for extra performance with your Steam Deck? Let me know how it goes in the comments.
Get the Windows Central Newsletter
All the latest news, reviews, and guides for Windows and Xbox diehards.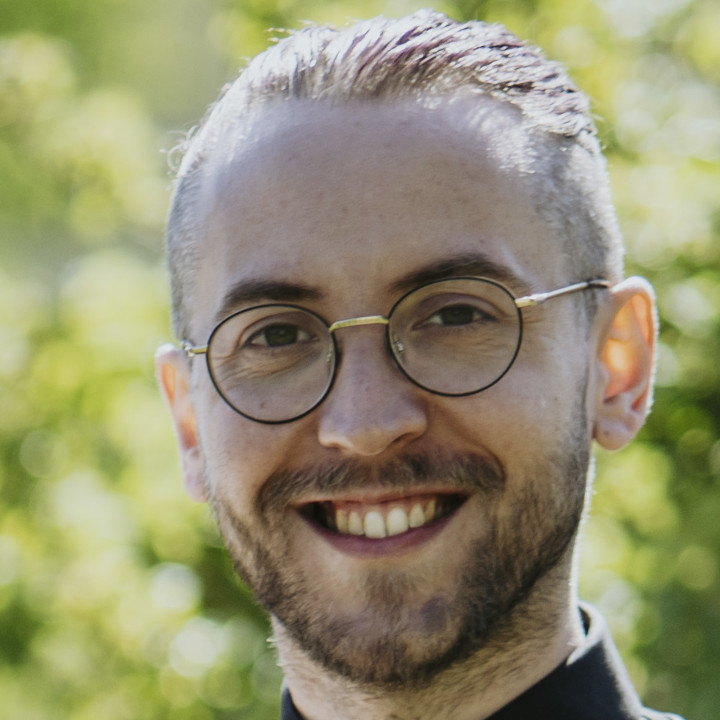 Ben is the channel editor for all things tech-related at Windows Central. That includes PCs, the components inside, and any accessory you can connect to a Windows desktop or Xbox console. Not restricted to one platform, he also has a keen interest in Valve's Steam Deck handheld and the Linux-based operating system inside. Fueling this career with coffee since 2021, you can usually find him behind one screen or another. Find him on Mastodon @trzomb@mastodon.online to ask questions or share opinions.