Remnant 2: The Awakened King DLC is now available
It's time to return to this summers blockbuster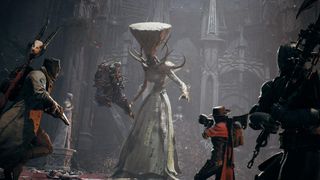 (Image credit: Gunfire Games)
What you need to know
Remnant 2, created by Gunfire Games, is a unique take on Soulslike meets guns.
The initial game launched earlier this year in July, and was well-received.
Gunfire Games is launching their first DLC, titled The Awakened King.
Players return to Losomn, where they can find a new archetype, weapons, and items to obtain.
The DLC features a unique story, and features for coop.
---
Remnant 2 is an action-packed Soulslike experience that reinvents the formula with guns. Taking a beloved genre, Gunfire Games has created something special, one which has amassed a decent following. Now, launching their first DLC, The Awakened King.
"All of us at Gunfire are blown away by our awesome community's continued support and enthusiasm for REMNANT II, and we're thrilled to kick off a new chapter with our first of three DLCs," said David Adams, President of Gunfire Games and REMNANT II Game Director. "The Awakened King is the first major expansion for REMNANT II, bringing a new storyline and area within Losomn, the Ritualist Archetype that we're excited for players to try out and more. We hope players like the new DLC, and there's more content to come!"
In a press release to Windows Central, Gearbox Publishing and Gunfire Games have shared details about the launching DLC.

In this new DLC for REMNANT II, The One True King has awakened and is out for blood. Corrupted by the Root during his near-death slumber, the mad king sees betrayal at every turn and is on a rampage of revenge. Since his castle first arrived in a Dran coastal town, the tides are angry and the weather is chaotic, surfacing all manner of creatures from the depths and leaving many mysteries in its wake. In a brand-new storyline, survivors must uncover the secrets behind The One True King by exploring a mysterious new area within the world of Losomn. In this strange new location, survivors will traverse new dungeons, acquire powerful equipment, meet unexpected allies and face new threats in their adventure to reach The One True King and defeat him once and for all.
Players that own the DLC can access it by going to the World Stone, choosing "Adventure Mode" then selecting "The Awakened King". If players choose to experience the DLC through the Campaign instead, the DLC is added seamlessly to the main campaign and may or may not appear like any other storyline upon rolling a new campaign.
A unique feature of The Awakened King DLC, as well as all the next REMNANT II DLCs, is that players without the DLC can still playthrough the storyline by teaming up with those who own it. However, to make use of any DLC-specific items they acquire, they will need to own the DLC themselves.
Below is a detailed list of features for The Awakened King:
New Storyline, Dungeons and Area Based in the World of Losomn: Delve deeper into the land of Losomn and experience a brand-new storyline about the One True King - whose mind has been poisoned by the Root and is out for revenge against those who oppose him.
New Archetype - The Ritualist: Leveraging status effects to punish foes, this new Archetype is a master of pain and suffering.
Many Items and Powerful Weapons that Enhance Gameplay: Outfit your survivor to survive this more deadly version of the world of Losomn by choosing from a host of new weapons and modifications, along with new items, like amulets and rings.
New Bosses, Characters and Fearsome Creatures to Encounter: Mysterious threats and survivors, of unknown origin, emerge from the ocean depths and roam the streets bringing new challenges for all players.
I, for one, loved my time with the DLC. Having reviewed The Awakened King this week, I'm eager to jump in with friends and strangers alike. The value feels incredible for $10 or $25 if you pick up the expansion pass, with two additional DLCs coming next year. The base game itself is also 30% off through November 28th on Steam and Arc Games to celebrate the launch of the DLC.
Get the Windows Central Newsletter
All the latest news, reviews, and guides for Windows and Xbox diehards.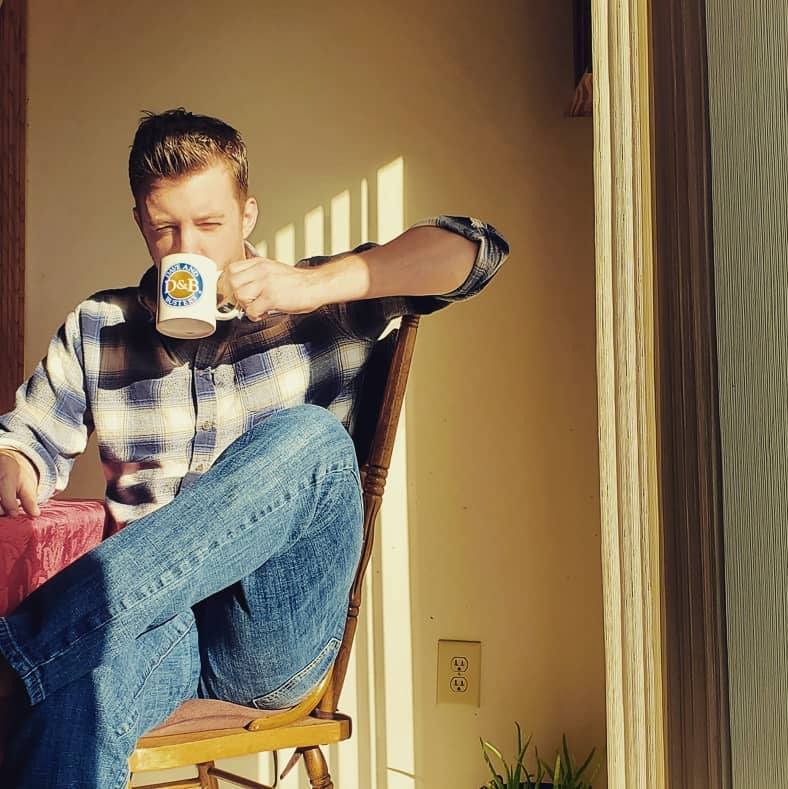 Michael has been gaming since he was five when his mother first bought a Super Nintendo from Blockbuster. Having written for a now-defunct website in the past, he's joined Windows Central as a contributor to spreading his 30+ years of love for gaming with everyone he can. His favorites include Red Dead Redemption, all the way to the controversial Dark Souls 2.