Vampire Survivors announce new DLC Tides of the Foscari
The BAFTA-winning game is getting bigger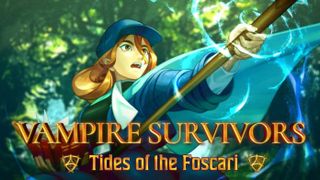 (Image credit: Poncle)
What you need to know
Vampire Survivors was a breakout star of 2022, a fresh indie game with an addictive gameplay loop of surviving tirades of enemies for as long as possible.
A new DLC has just been announced for release on April 13, Tides of the Foscari, it will cost a mere $1.99.
This is the game's second expansion will add a bunch of new content, including a new map, weapons, characters, and 20 new achievements.
Vampire Survivors made the announcement following its wins for Best Game and Best Game Design at the BAFTA Game Awards on March 30.
---
Fresh off its well-deserved win at the BAFTA Game Awards for Best Game, Vampire Survivors have today announced its second slate of DLC coming on April 13 named Tides of the Foscari.

Vampire Survivors burst onto the scene with its 1.0 edition on Xbox Game Pass last year in November, following a period of time in preview on PC Game Pass. It quickly dominated the gaming landscape with its minimalistic but stylish pixel graphics, high replay value and simple but incredibly addictive gameplay. In fact, even Xbox CEO Phil Spencer revealed he had 100% achievements in the game.
All current achievements completed. Fantastic game @poncle_vampire #VampireSurvivors #XboxShare pic.twitter.com/LPqA5MZu3QFebruary 26, 2023
Tides of the Foscari, will be the second expansion of Vampire Survivors, following the release of Legacy of the Moonspell in December 2022. Like the DLC before it, it will unlock new achievements so we, and Phil, will need to play to maintain our 100% records.
Here's the content we know is included in the upcoming Vampire Survivors: Tides of the Foscari DLC:
New lore. The Tides of the Foscari features a story influenced by the green pastures and wooded forests of Western Europe. The new map has been inspired by fairy tales and folklore, and a warning of not venturing too far into the forest after dark. Within the forest, you'll find the Foscari Academy, a school of magic and wonder for fledgling monster hunters.

New characters. 8 new characters will be added to the already brimming roster of heroes to choose from, and even more excitingly, two characters are getting new walking animations. No more sliding to the left and right. "Yes, after countless updates, millions of players, and almost 180,000 overwhelmingly positive reviews, TWO(!) of Vampire Survivors heroes can finally do more than strut from side to side. Don't say we never treat you." Eleanor, Maruto, Keitha and Luminaire have been revealed so far, you will need to play the DLC to reveal the others.
New weapons. There will be 13 new weapons to wield against the terrors of the Great Forest, and presumably new evolutions. So far we have the Spellstring, Eskizzibur, Flash Arrow and Prismatic Missile. As with previous versions of Vampire Survivors we will need to play to reveal others.

New map. A new unique area, Lake Foscari, is where we will face our new foes. The new map contains the Foscari Academy and Great Forest, and within it some interesting structures to explore, which we expect are not unlike the varied landscape in Mt Moonspell.

New music. To accompany the new DLC, Tides of the Foscari will come with 7 new music tracks to enjoy.

New monsters and secrets. It's hard to glean more information from the 15-second trailer we have so far, but some screenshots released do show some new enemy types. We expect these to follow the theme of mythological creatures, and the press released so far hints at goblins, wolves and dragons.
You can head over to Steam to view more images of the expansion so far, and the DLC is once again priced at a pleasing $1.99 for tons of new content. Vampire Survivors is available on Xbox and PC Game Pass, but the DLC will be priced separately. You will be able to enjoy the expansion via the Xbox Cloud Gaming if you have Xbox Game Pass Ultimate.
Vampire Survivors take home Best Game Award at BAFTAs
This expansion comes fresh off the news of Vampire Survivors' triumph at the BAFTA Game Awards last night. Not only did they win the Best Game Design award, they took home the biggest honor of the evening by beating off stiff competition in the Best Game category.

Its a well-deserved accolade for what is a tiny development team, and just goes to show that you don't have to have an AAA budget to garner respect and accreditation within the gaming industry. Many expected God of War Ragnarok or Elden Ring to swoop in take the final award, and as you can tell by the acceptance speech the developers themselves were shocked by their win. They needn't be so humble, Vampire Survivors was a stand-out indie success story for both critics and gamers in 2022, and as long as it keeps releasing quality expansions, it will maintain its trajectory.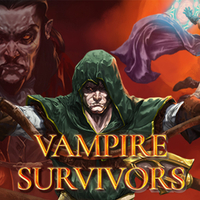 Vampire Survivors
If you haven't played Vampire Survivors yet, you are missing out on an Indie gem of epic proportions. Combining elements of shoot 'em up, rogue-lite and survival tactics, you'll become so addicted you'll wonder how you ever played anything else.
Buy from: Xbox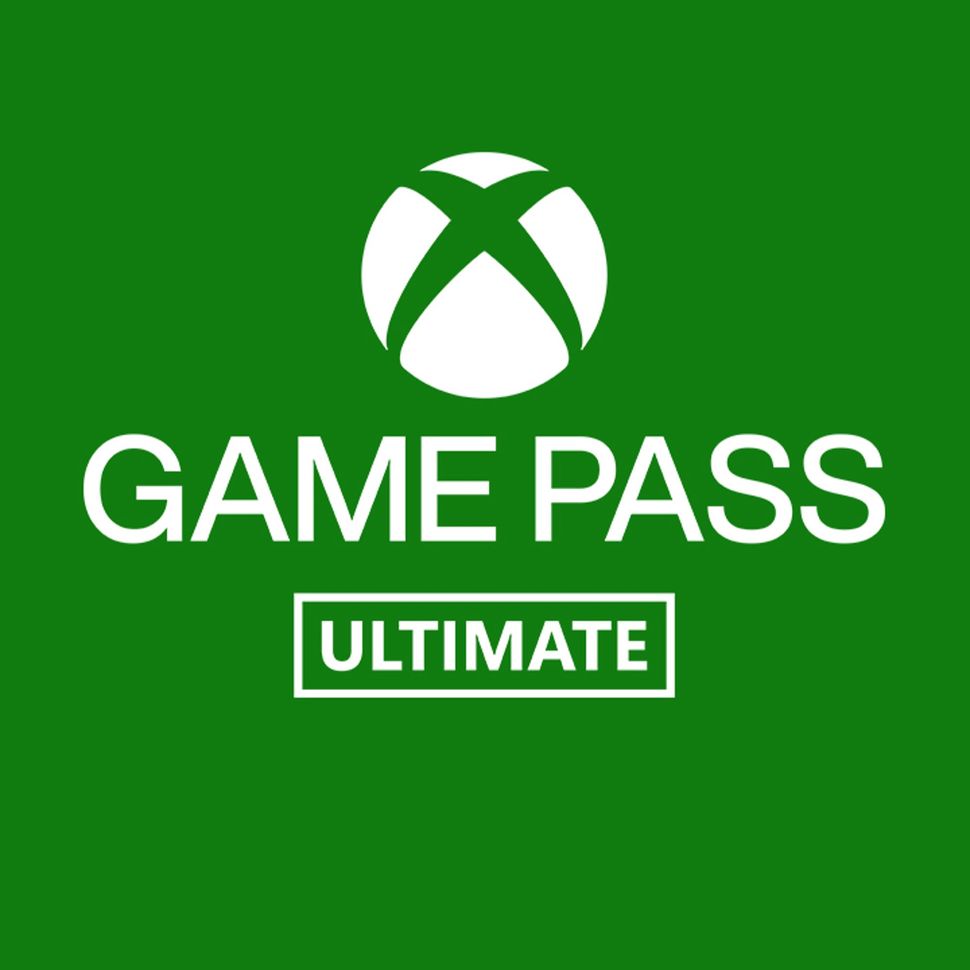 The indie sensation Vampire Survivors is available in every tier of Xbox Game Pass Ultimate, letting you face off against hordes of monsters on Xbox, PC, and every other device imaginable through Xbox Cloud Gaming.
Get the Windows Central Newsletter
All the latest news, reviews, and guides for Windows and Xbox diehards.
Jen is a News Writer for Windows Central, focused on all things gaming and Microsoft. Anything slaying monsters with magical weapons will get a thumbs up such as Dark Souls, Dragon Age, Diablo, and Monster Hunter. When not playing games, she'll be watching a horror or trash reality TV show, she hasn't decided which of those categories the Kardashians fit into. You can follow Jen on Twitter @Jenbox360 for more Diablo fangirling and general moaning about British weather.