What Xbox needs to deliver at the Xbox Games Showcase 2023
Your desires for Xbox's big 2023 showcase.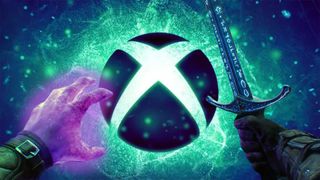 (Image credit: Windows Central)
For Xbox fans, 2023 has been an emotionally dynamic year. Microsoft set a confident, optimistic tone with January's Developer_Direct that momentarily soothed the minimal first-party output from Xbox Game Studios in 2022. Unfortunately, conversations surrounding the future of Xbox rapidly shifted to pessimism following the CMA's decision to block the ongoing Activision/Blizzard/King acquisition and the poor critical reception to Microsoft's first $70 exclusive, Redfall.
This detrimental one-two punch unquestionably shook the morale of even the most passionate Xbox enthusiasts. And the harsh opinions of critics, who've dispraised the gaming publisher's inconsistent messaging and delivery in recent years, were seemingly vindicated. The candid and, quite frankly, refreshing interview with Phil Spencer on the Kinda Funny Xcast last month painted a picture of a disappointed leadership team aware of the unpleasant optics. However, a fresh spark of certitude has manifested within the Xbox camp ahead of the 2023 Xbox Games Showcase.
What does Xbox need to deliver for YOU at the upcoming Xbox Game Showcase?(Working on a piece for Windows Central and would love to hear from fans and critics alike)May 15, 2023
Considering the gaming community's uncertain standing regarding Xbox's ability to fulfill its grand promises, I took to Twitter to ask you what Xbox needs to deliver at the upcoming Xbox Games Showcase. While we endure the hyperbolic "make or break" rhetoric about Xbox events almost every year, this year feels significantly amplified because of the genuine intrigue and skepticism from the gaming community. Based on hundreds of responses, here's what you want to see most at the Xbox Games Showcase.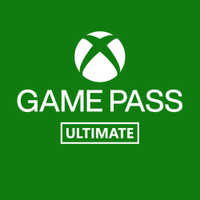 Xbox Game Pass Ultimate 1-Month
Play the biggest upcoming Xbox Game Studios titles on day one and hundreds of other amazing games with Xbox Game Pass Ultimate.
Buy from: Xbox
Xbox Series X gameplay
Far and away, the biggest request from fans for the 2023 Xbox Games Showcase is gameplay. Often teams are condemned or lambasted by players for providing CG trailers. It's perfectly fine for game reveals to lean into the convenience of CG, but there's nothing more exciting than a stunning gameplay reveal. While Xbox supplied a respectable amount of gameplay during last year's show, there's always room for improvement, and Xbox fans are hungry for more.
- Gameplay, Gameplay, Gameplay of 1st party games announced years ago- Avowed, Fable, Hellblade 2, Contraband, Everwild- Unannounced games from Bethesda, XGS- More Japanese games coming to Xbox- A surprise here and there wouldn't be badMay 15, 2023
Previously announced titles like Avowed, Hellblade 2, Fable, and Perfect Dark appear to be at the top of many viewers' wish lists. Considering Hellblade 2 and Avowed were explicitly mentioned by Phil Spencer as coming in the next few quarters, those two titles have an extremely high chance of making an appearance at the Xbox Games Showcase. Additionally, a recent social media post from Xbox heavily suggests fan-favorite Fable will also be in attendance.
Actual representative gameplay, with clarification on performance for things like Starfield.Guaranteed release dates/windows for at least 2 or 3 titles, and a good idea of what the next "phase" of this gen's lifecycle looks likeMay 15, 2023
For console players, where the gameplay is demoed is almost as important as the gameplay itself. After the 30fps debacle with Redfall, fans want a clearer demonstration of what they can expect from these titles on their Xbox Series X|S hardware. Producing in-development gameplay trailers is incredibly demanding, and utilizing indicative PC footage likely eases the workload of these asks. However, Xbox will need to deliver console footage to appease their "most financially committed customers."
Updates and release dates
As it stands, Xbox has officially announced Fable, Hellblade 2, Avowed, Everwild, State of Decay 3, Perfect Dark, The Outer Worlds 2, Indiana Jones, Starfield, Project: Mara, Forza Motorsport, Contraband, a Kojima collaboration, and a host of other projects in development. Sadly, it's been years since we've gotten meaningful updates for several of Xbox's most substantial releases. It's doubtful that Microsoft will touch on every previously debuted title. Still, fans are hopeful for communication on a handful of tentpole releases.
release dates: we know what the games are now tell us when to expect themMay 15, 2023
At last year's Xbox Games Showcase, Microsoft boldly set the expectation that all the games featured during the broadcast would be coming "in the next 12 months." Considering the barren Xbox roadmap at the time, this was a novel approach. However, as many frustrated fans have pointed out, Xbox fell markedly short of this goal. I imagine Xbox will be more cautious with its release ambitions for the 2023 Xbox Games Showcase while successfully providing windows that tell Xbox players when to anticipate high-profile Xbox titles.
New Xbox Game Studios reveals
Despite Microsoft's impressive list of confirmed Xbox Game Studios projects, more talented developers are quietly working on unannounced Xbox games. Officially, Compulsion Games, The Coalition, Double Fine, inXile, id Software, Tango Gameworks, and more haven't revealed what's coming next. Due to this extended silence, Xbox fans are eager to get first looks at new Xbox Game Studios reveals.
More Japanese games, including collections and new exclusives; Persona 6 on the showcase would be a very good thing. Hopefully we will see gameplay for announced titles such as Avowed and Fable. But also new reveals with gameplay like Compulsion's new game. And dates, of course.May 15, 2023
We've previously discussed rumored releases like Cobalt from inXile and Project Midnight from Compulsion Games. Still, speculation and limited details are no substitute for a proper reveal. For years players have been anticipating what the investments from Xbox Game Studios will mean for these talented developers. Will Gears 6 make its debut? What about Evil Within 3 from Tango Gameworks? Only time will tell. Thankfully, with the Xbox Games Showcase just a few weeks away, fans won't be waiting much longer for answers.
Xbox Game Studios Publishing partnerships
One of the standout moments of 2022's Xbox Game Showcase was the confirmation of the long-rumored collaboration between Xbox Game Studios Publishing and famed video game developer Hideo Kojima. This was an important moment for Xbox that tangibly authenticated Xbox's commitments to Xbox Games Studios Publishing and Japanese developers. This, combined with the reveal of Avalanche Games' heist action title Contraband, set a stalwart tone for the outlook of Xbox's recently rebranded publishing wing.
While many fans would love gameplay reveals for Kojima's Xbox project and Contraband, others are anxious to know what other Xbox Game Studios Publishing partnerships have manifested. Considering the glaring hole left by the recent absence of the Final Fantasy franchise, JRPG fans want to see Xbox announce bolstered relationships with prominent Japanese studios. With renewed enthusiasm thanks to Xbox Game Pass releases like Persona 5 Royal, Monster Hunter Rise, and Wo Long: Fallen Dynasty, Xbox seems more willing than ever to invest in partnerships.
Will Xbox deliver?
One of my favorite aspects of covering Xbox is dissecting the future. Xbox personifies promise, and as a player, their investments into Xbox Game Studios and Xbox Game Studios Publishing are undeniably exciting. Releases like Grounded and Pentiment substantiate Microsoft's pledge to celebrate experimentation and creativity in the video games industry. Obviously, there are business realities to consider, and this year's aggressive layoffs have been heartbreaking reminders of this pressure. Still, my fixation on the horizon remains steadfast.
It remains to be seen whether Xbox can truly deliver on the lofty expectations of its audience during the Xbox Games Showcase on June 11, 2023. But in the words of Phil Spencer, "The Xbox community should demand a lot of us as a team. We've got the resources to do better." Additionally, Spencer has shared encouraging words for fans. "I'm not going to try and oversell the showcase, but I'm very excited about showcase. We're going to announce some things people haven't seen with new games and show updates for previously announced Xbox Game Studios titles."
Now, we collectively wait to see if Xbox can introduce a fresh lineup of titles worthy of making our list of the best Xbox games and firmly establish Xbox as a must-play platform for players worldwide.
Get the Windows Central Newsletter
All the latest news, reviews, and guides for Windows and Xbox diehards.
Miles Dompier is a Freelance Video Producer for Windows Central, focusing on video content for Windows Central Gaming. In addition to writing or producing news, reviews, and gaming guides, Miles delivers fun, community-focused videos for the Windows Central Gaming YouTube channel. Miles also hosts Xbox Chaturdays every Saturday, which serves as the Windows Central Gaming weekly podcast.
More than anything, I just need to know if Xbox is even capable of making a non-Forza AAA game. Can they still make blockbuster bangers? I don't know anymore.

Reply