Xbox Game Pass launch is a 'momentous occasion' for Lies of P
The Lies of P team is thrilled about the upcoming Xbox Game Pass launch.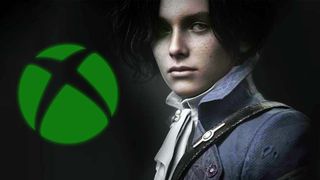 (Image credit: Windows Central)
In 2021, South Korean developer Round8 Studio captured the internet's attention with the fascinating reveal of Lies of P; a gritty action RPG dripping with Dark Souls and Bloodborne influence based on The Adventures of Pinocchio. The team wasn't coy about the game's FromSoftware Souls-like inspirations and emboldened fans of the brutal subgenre to follow this imaginative twist on a classic fairy tale. Let's be honest. Bloodborne meets Pinocchio is one hell of an elevator pitch.
After its announcement and several captivating trailers, Xbox and Round8 proudly declared that Lies of P will launch day one in Xbox Game Pass. The viral energy surrounding the bonkers premise combined with the inherent reach of Microsoft's gaming subscription service have positioned the grim epic as a prominent Fall game release.
But what does Xbox Game Pass truly mean for the launch of Lies of P, and why on earth did Round8 Studio choose Pinocchio as the source material for a Souls-like? As someone who's remained feverishly fixated on what will undoubtedly be one of the more compelling releases of 2023, these, among several others, are the exact questions I asked when chatting with Jiwon Choi, the Project Director for Lies of P.
What does Game Pass mean for Lies of P?
Since its inception in 2017, Xbox Game Pass has become an essential pillar of Microsoft's business strategy. The value-centric program promises 100s of high-quality video games for one low monthly fee. While the proposition for customers is unquestionably appealing, critics wondered how the program benefits developers, considering the low financial barrier to entry. Over the years, numerous developers and publishers have shared positive experiences with Xbox Game Pass.
From the outside, Lies of P has attracted tremendous interest from audiences thanks to its familiar link to Pinocchio. Due to this popularity, I asked Jiwon Choi about Round8 Studios' relationship with Xbox and how the day one launch of Lies of P serves the project. According to Choi, the release into Xbox Game Pass is a "momentous occasion for Lies of P and the entire team at Round8 Studios."
Developers frequently cite expanded reach as a fundamental boon of Xbox Game Pass. Despite the team's general enthusiasm, Choi also addressed the weight of shipping a game in a service with an established subscriber base adding that the thrilling opportunity "comes with a mix of excitement and nervousness."
Why did Lies of P embrace the story of Pinocchio?
Five years ago, if you had told me I'd be genuinely stoked to play a Souls-like based on The Adventures of Pinocchio, I probably would have said no developer would be wild enough to deliver on such a perfectly absurd idea. However, in the year 2023, hyper-niche dreams are coming true, with Lies of P. Choi discussing the skepticism regarding a Pinocchio Souls-like and why the grim fairy tale perfectly checked all their narrative boxes.
The Adventures of Pinocchio and the popular Disney animated adaptation are both widely recognizable, and audiences have certain expectations about how the story concludes. When I asked Choi what the team is most excited for players to experience in Lies of P, the game's ending was the singular highlight. The Project Director stated, "The ending of Lies of P holds a special place in my heart, and I can't wait to see what players will think."
What sets Lies of P apart from other Souls-likes?
FromSoftware has confidently elevated action RPGs with iconic releases like Demon's Souls, Dark Souls, Bloodborne, and Elden Ring. Their RPG blueprint is so adored that fans have affectionately coined games that mirror their design approach, 'Souls-likes,' akin to the long-running 'Metroidvania' subgenre. While Choi agrees that Lies of P falls into this space and shares many core aspects, he also believes Lies of P "creates a distinctive experience that offers players something new and unique."
In the original story, the wooden puppet's nose would grow when he told a lie. Lies of P clearly takes notable liberties with the storytelling and presentation of the character, but the team at Round8 Studio cleverly incorporates an honesty system into the gameplay. Choi described how this enriches the narrative and further exemplifies the individual approach of Lies of P.
Round8 Studio believes blending these combat and storytelling elements in Lies of P will "offer players a fresh and captivating experience." For Souls-like enthusiasts, it sounds like the developers aim to straddle a fine line between comfortable familiarity and expectation subverting originality.
When can you play Lies of P?
Lies of P is scheduled to release on September 19, 2023, for Xbox One, Xbox Series X|S, PC, PS4, and PS5, and is launching day one in Xbox Game Pass. If you have yet to try the game for yourself, a demo for Lies of P is also available on all platforms. The action RPG joins the upcoming game gauntlet alongside Starfield, Baldur's Gate 3, and Sea of Stars. If you've somehow cleared your towering gaming backlog and want something to play while you wait for Lies of P, check out our list of the best games on Xbox Game Pass.
Get the Windows Central Newsletter
All the latest news, reviews, and guides for Windows and Xbox diehards.
Miles Dompier is a Freelance Video Producer for Windows Central, focusing on video content for Windows Central Gaming. In addition to writing or producing news, reviews, and gaming guides, Miles delivers fun, community-focused videos for the Windows Central Gaming YouTube channel. Miles also hosts Xbox Chaturdays every Saturday, which serves as the Windows Central Gaming weekly podcast.