Geras returns from Mortal Kombat 11 to do battle in Mortal Kombat 1
Geras has returned to wipe the battlefield clean of all combatants in Mortal Kombat 1.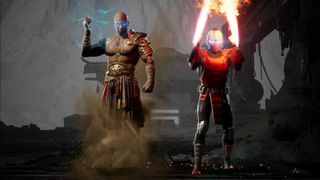 (Image credit: Warner Bros. Games)
What you need to know
A new trailer for Mortal Kombat 1 was unveiled at DreamCon which reveals that Geras will be returning from Mortal Kombat 11 as a playable character.
Geras was a villain in Mortal Kombat 11 that had the ability to manipulate sand and time to his will. In Mortal Kombat 1, Geras seems to have switched sides and is now an ally of Liu Kang.
Mortal Kombat 1 is an upcoming fighting game aiming to reboot the Mortal Kombat universe. It will be released on Xbox Series X|S, PlayStation 5, Nintendo Switch, and PC on Sept. 19, 2023.
---
During a Mortal Kombat 11 tournament at this year's DreamCon event, a new exclusive trailer for Mortal Kombat 11 was unveiled to the public (which you will have to watch on Youtube due to age restrictions). The trailer showcases the return of Geras, a villain from Mortal Kombat 11 who opposed the heroes at the behest of his master, Kronika, the Keeper of Time.
After Liu Kang defeated Kronika, Geras seems to have reformed and allied himself with Liu Kang, aiding his endeavors to create a peaceful timeline. Gameplay-wise, Geras will retain his MK11 playstyle of manipulating time and sand to destroy his enemies. Geras can freeze enemies in place by stopping time, construct weapons out of the sand to smash his opponents and trap them behind sand-made walls.
One of Gera's new Fatalities involves choking his opponent, grinding their bodies into a fierce sandstorm that rips them in half, and finally Geras throws them face-first into the ground to crush what little is left of them.
The trailer also shows more gameplay of Liu Kang in action. Thanks to his new godly powers, Liu Kang's martial arts fighting style from previous games has significantly improved as he can now fire comet-sized fireballs in the middle of combos and conjure laser beams in the shape of the Mortal Kombat logo.
In addition, Liu Kang's Fatalities are more brutal than ever as one of them now involves Liu Kang taking his opponent to outer space and summoning a black hole to slowly suck them in and rip their bodies into bloody mulch.
Analysis: More reformed/re-imagined villains for Mortal Kombat 1?
In the trailer for this upcoming Xbox game, there is a moment where Geras mentions when Liu Kang reset the timeline, he altered the destinies of certain malefactors to neutralize them. Could this imply that iconic Mortal Kombat villains like Shao Kahn, Shinnok, and Onaga are coming to Mortal Kombat 1 but have had their lives changed so they would end up becoming good guys thanks to Liu Kang? Or perhaps they're still evil as before but they're in a much weaker state?
More importantly, will Liu Kang's newfound status as a god tempt him down a path of tyranny for the sake of preserving order or will he stay humble so that he can protect Earthrealm with a kind heart and offer villains a path to redemption?
All these questions and more will be answered when Mortal Kombat 1 launches on Sept. 19. 2023 for Xbox Series X, Xbox Series S, PlayStation 5, Nintendo Switch, and PC via Steam.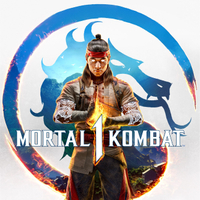 Mortal Kombat 1
The Mortal Kombat franchise has once again been rebooted for a new era of Kombat in Mortal Kombat 1. Play as reimagined versions of classic characters with new moves and Fatalities, partake in a grand story mode that follows the trials and tribulations of a new universe created by Liu Kang, and fight your rivals in brutal online matches.
Pre-order at: Xbox | Steam (GMG)
Get the Windows Central Newsletter
All the latest news, reviews, and guides for Windows and Xbox diehards.
Alexander Cope is a gaming veteran of 30-plus years, primarily covering PC and Xbox games here on Windows Central. Gaming since the 8-bit era, Alexander's expertise revolves around gaming guides and news, with a particular focus on Japanese titles from the likes of Elden Ring to Final Fantasy. Alexander is always on deck to help our readers conquer the industry's most difficult games — when he can pry himself away from Monster Hunter that is!