Nintendo might be the reason that Xbox is banning emulators (Updated)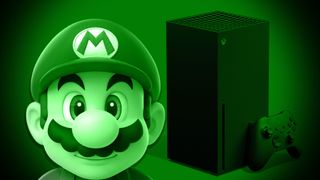 (Image credit: Windows Central)
Xbox Series X|S consoles will not run most emulators.
An email allegedly sent from the Xbox QA Team explains that this decision was made due to legal issues with Nintendo.
Emulators aren't illegal in and of themselves, but they can be used to engage in illegal activities or cause security risks to sensitive information.
---
Update 3:30 PM ET 4/7/2023: Microsoft has responded to the report calling the information "not accurate," and saying that this policy has been "long standing," and not new. Of course, while the policy may have been in place, it's not clear if Microsoft is only now taking a heavier hand in enforcing it. The full response is provided below:
"The information currently circulating on Twitter is not accurate. Our actions are based on a long standing policy on content distributed to the Store to ensure alignment with our Microsoft Store Polices. Per 10.13.10, Products that emulate a game system or game platform are not allowed on any device family."
---
The Xbox Series X|S is more than capable of running emulators, more so than previous Microsoft consoles. However, according to an email cited by Nintendo Everything, it appears as though the reason for the ban "is related to legal issues with Nintendo."
The email was allegedly written by the Xbox QA Team and came to public attention thanks to Microsoft Azure's Alyanna McKenna. It reads:
"Hi there, Thanks for getting in touch with us about the recent ban on emulators on the Xbox store front. We appreciate your interest and concerns. To answer your questions, the primary reason for the ban is related to legal issues with Nintendo. While emulating itself is not illegal, it can be used to play games from consoles that are still under copyright protection without permission, which can create issues with Nintendo and its affiliates.
Additionally, we take security seriously, and some emulators require permissions beyond what is typical for an app. This could create a potential security risk, as these permissions can be exploited by bad actors to gain access to sensitive information. For these reasons, we have made the decision to ban emulators on the Xbox store front. However, we understand that many users have dev mode enabled to run legal emulation. We don't seek to remove this ability, as it doesn't grant access to the retail components of the system and is considered safe. Unlike retail emulators, dev mode is limited to certain functionalities and doesn't have system read-write functionality.
That said, we are still exploring ways to allow safe and legal emulation on Xbox. We are in talks with legitimate emulator developers to bring their software onto our platform while ensuring that all copyright laws and security protocols are followed. We appreciate your understanding and patience as we work through this issue. Our goal is to provide a safe and enjoyable gaming experience for everyone, and we are committed to finding a solution that meets those goals. If you have any further questions or concerns, please feel free to reach out to us."
Windows Central's take
Nintendo is a very jealous gaming god. As we've seen with repeated examples in the past few years, the company launches lawsuits after pirates, hackers, and modders faster than you can say, "Princess Peach." It has even gone hard against fan creations meant to pay homage to the company. More so than other gaming companies, it wants to be completely in control of its identity, the characters it has created, and the means by which its games are accessed.
As stated in the email, emulators aren't illegal in and of themselves, but they can be used to run copyrighted programs or hack into sensitive information without having legal permission to do so. Ensuring that emulators capable of running Nintendo games aren't brought onto Xbox Series X|S adds a measure of protection to Microsoft and keeps the company out of potential legal trouble with the Japanese gaming company.
Thankfully, Microsoft is very conscientious about the fact that some Xbox owners use legal emulators on its current-gen consoles and has still made it possible to access dev mode for this reason. Even though the company is pursuing "safe and legal emulation on Xbox," we shouldn't expect as open access to emulators that have the potential to play Nintendo games on Xbox systems going forward.
Get the Windows Central Newsletter
All the latest news, reviews, and guides for Windows and Xbox diehards.
Self-professed gaming geek, Rebecca Spear, is one of Windows Central's gaming editors with a focus on Xbox and PC gaming. When she isn't checking out the latest games on Xbox Game Pass, PC, or Steam Deck; she can be found digital drawing with a Wacom tablet. She's written thousands of game guides, previews, features, and hardware reviews over the last few years. If you need information about anything gaming related, her articles can help you out. She also loves testing game accessories and any new tech on the market.