PlayStation won the console war, will Xbox let them win cloud gaming too?
PlayStation is leapfrogging Xbox on cloud gaming. How did we get here?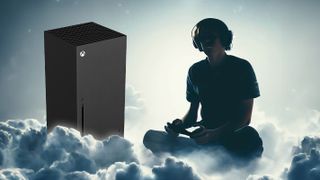 (Image credit: Windows Central)
During the Kinda Funny XCast interview before the Xbox "not E3" event in June, Microsoft Gaming CEO and Xbox lead Phil Spencer conceded that the division couldn't "out console" Sony PlayStation. Sony's lead in the so-called "high-end" console market has extended to 2:1 according to most reports, and could conceivably extend further still to 3:1 in the coming years based on current trends. Indeed, Microsoft's Xbox hardware output was down 13% year-over-year in its quarterly earnings, although services like Xbox Game Pass and an expansion into PC gaming have helped keep Xbox in growth overall.
I wrote an article a little while ago noting that with Xbox's focus on its huge Activision-Blizzard acquisition, Xbox cloud gaming, and PC, the Xbox console experience is suffering. Development on the Xbox console dashboard has slowed to a snail's pace, and many fan-requested improvements have simply not been implemented, although we have seen a trickle of new features for things like Discord and the like. Meanwhile, Sony is plowing ahead with a much-expected 2024 redesign of its PS5, ahead of a more powerful PS5 Pro for 2024 or 2025. From what I've heard, Xbox is not exploring a major power revision for the Xbox Series X by comparison, and will likely complete the gen with only minor refreshes like the Xbox Series S Carbon Black — although I wouldn't call that confirmed information as of right now.
With PlayStation's victory in this generation all but assured already, perhaps Microsoft could find wins elsewhere, right? Microsoft is a cloud-first company, with Azure making up the bulk of its envious profit margins in recent years. Stands to reason the firm would be an industry leader in cloud gaming, right?
Well lately, it feels a bit like Microsoft is ready to concede cloud gaming to PlayStation as well, on top of home console gaming.
Xbox cloud shrinks, while PlayStation grows?
I've been quite bullish on Xbox Cloud Gaming in the past. Microsoft was ahead of the curve in this area and still is in a lot of ways. It's the only cloud gaming platform that provides a relatively seamless console-like experience on mobile devices, complete with bespoke touch controls. The list of games in Xbox Game Pass for Xbox Cloud Gaming is also incredibly impressive, and Xbox Cloud Gaming also has some of the best latency of all the competing services, outmatched only by NVIDIA GeForce Now. NVIDIA GeForce Now's convoluted mix of Steam and other launchers isn't a particularly intuitive experience — despite being the best overall in terms of speed. And then, we have PlayStation Plus Premium (formerly PlayStation Now), which has been quietly growing in the background.
Sony was actually among the first to the idea of cloud gaming, having purchased cloud gaming service Gaikai a few years back. I was reminded of articles like this from The Verge in 2019, which talk about how Sony "squandered" its cloud gaming potential. Increasingly, it's looking like early skepticism of Sony's cloud gaming aspirations may have been misplaced. Lately, there has been a flurry of activity in the Sony camp with regard to the cloud, and analytically, it couldn't come at a worse time for Microsoft and Xbox.
I can corroborate a report from Brad Sams on YouTube that Microsoft has been restructuring its cloud gaming business, with some staff being moved to other departments. I've heard that Microsoft has also reduced allocations for cloud servers in certain territories, notably the UK, while Xbox Cloud Gaming continues to suffer from increased queues. Part of this might be due to the Activision deal, to speculate (perhaps cynically). The UK regulator threatened to block Microsoft's $69 billion acquisition of the Call of Duty maker on the grounds of cloud gaming after all, it might not be particularly great optics to push ahead with an expansion there. There are even some expectations that Microsoft may divest UK cloud gaming in its entirety to a third-party operator, like UK telecoms giant BT.
Microsoft worked hard to undermine its own cloud operations during the regulatory battles with the U.S. FTC and UK CMA, with Microsoft President Brad Smith even appearing on BBC Radio to downplay its significance to the firm. Indeed, Microsoft supposedly only has enough capacity for a few thousand concurrent users in the UK — a stat that might be useful to know if you're a competitor looking to leapfrog Microsoft's position. According to reports, that's exactly what Sony is looking to do right now.
Insider Gaming has very well-connected sources within PlayStation recently, and they recently dropped a report on what Sony calls Cronos — the codename for its cloud gaming expansion plan. Sony is looking to grow its cloud gaming footprint with 28 new data centers, which it aims to launch more broadly in Spring next year. Sony is also exploring handheld devices for remote play, with its "Project Q" handheld. And sure, it doesn't support cloud right now, but future versions could conceivably do so. Sony also recently detailed its plan to begin bringing PlayStation 5 games to its PlayStation Plus cloud streaming service. And yes, while it remains far behind Xbox Game Pass' cloud service in terms of content breadth and features, the gap is rapidly closing.
PlayStation leapfrogs Xbox on major cloud features
Microsoft announced quite a while ago that its long-term plan for Xbox Cloud Gaming was to allow players to play games they actually own in the service, rather than being restricted to the limited selection in Xbox Game Pass Ultimate. This news was particularly exciting to hear, since many of the games that make sense for a low-latency experience simply aren't available on Xbox Game Pass, but we're years out from that announcement now, and it still hasn't materialized.
Meanwhile, PlayStation unexpectedly in June announced that it will be forging ahead with this feature instead for "supported" games. While that list of "supported" games may be small once finalized, the idea of PlayStation leapfrogging Microsoft, the so-called cloud company, on this much-awaited feature will be a tough pill to swallow for Xbox Cloud Gaming users.
Not content with beating Microsoft in this area, PlayStation has now begun rolling out 4K streaming to cloud beta testers. With Xbox Cloud Gaming, at best you can get 1080p streaming. And sure, 4K streaming may not be ideal for most home network conditions, but if Sony can leapfrog Microsoft with technology delivery as well in this area, it presents an existential crisis for Xbox.
It felt like Microsoft was betting it all on a cloud gaming future at one point, using the cloud to reach gamers across any device, no matter where they are at any one time. Is Microsoft throwing in the towel again before seeing it through to completion? Or is there something else going on behind the scenes?
Outlook: cloudy. What's going on?
Microsoft conceded during its regulatory hearings that Xbox Cloud Gaming isn't profitable right now, and why would it be? Apple and Google's duopolistic control over how developers can monetize and grow businesses on their closed, anti-competitive mobile platforms effectively precludes Microsoft in particular from growing a viable catalog-based gaming business. But even if Apple and Google weren't blocking Microsoft from selling content through Xbox Cloud Gaming on their app stores, it wouldn't matter. Xbox Cloud Gaming doesn't have enough servers.
Microsoft can't market Xbox Cloud Gaming because it doesn't have enough capacity to meet the demands of its current, and tiny user base. Growing Xbox Cloud Gaming would essentially mean dedicating even more Xbox Series X silicon to server farms rather than store shelves when supplies already feel constrained. Microsoft can't deliver 4K for Xbox Cloud Gaming because it doesn't have enough capacity, and they can't deliver the ability to play games you actually own, because... it doesn't have enough capacity. It's unclear right now why Microsoft is struggling so much to get the silicon it needs to meet the demand for its Xbox Cloud Gaming platform or its Xbox Series X sales effort, but with Starfield and other high-quality upcoming Xbox games around the corner, the opportunity to capitalize is slipping.
Even if access to silicon was infinite, perhaps Microsoft ran the numbers and realized that with Apple and Google making it practically impossible to monetize the service on mobile — maybe there simply isn't a point where Xbox Cloud Gaming becomes financially viable. Perhaps Microsoft is focusing its cloud efforts on AI opportunities with OpenAI, Bing Chat, and ChatGPT instead — with Xbox set to suffer as a result. Perhaps all this could have been avoided if Microsoft hadn't given up its own mobile platform (RIP Windows Phone) of course, but that's a dead horse well beaten.
I hope that Xbox Cloud Gaming doesn't become another example of an industry trend that Microsoft identified, entered into too early, only to then also give up on too early. I'm not optimistic right now.
Get the Windows Central Newsletter
All the latest news, reviews, and guides for Windows and Xbox diehards.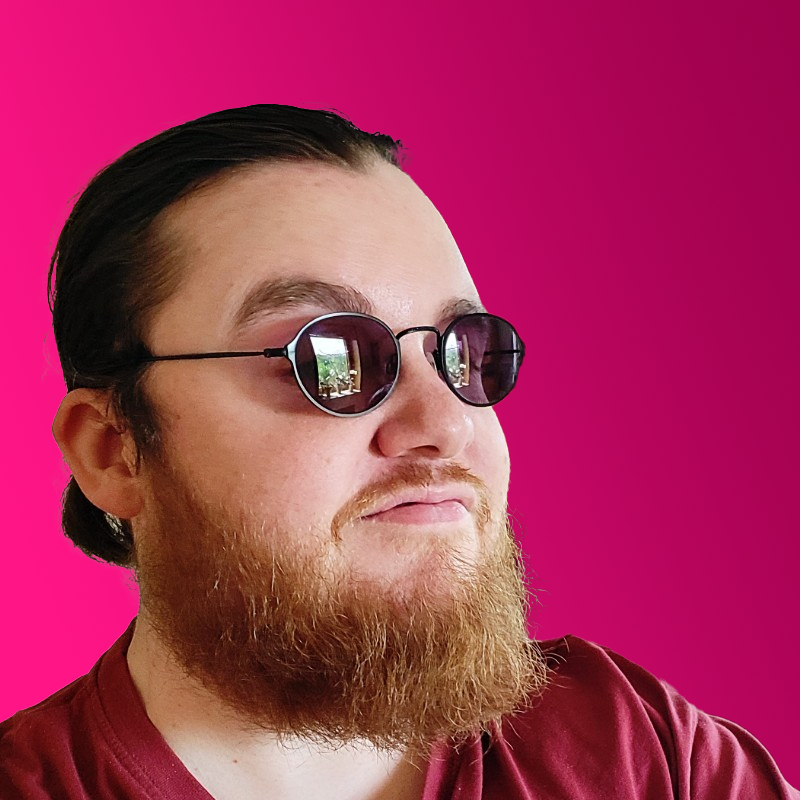 Jez Corden a Managing Editor at Windows Central, focusing primarily on all things Xbox and gaming. Jez is known for breaking exclusive news and analysis as relates to the Microsoft ecosystem while being powered by caffeine. Follow on Twitter @JezCorden and listen to his Xbox Two podcast, all about, you guessed it, Xbox!