Starfield voice actors and cast details
Here's where you've heard that voice before.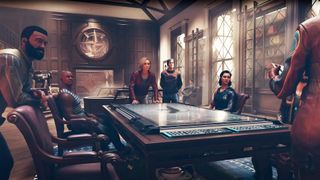 (Image credit: Windows Central)
Get to know your fellow space explorers!

Starfield, like any Bethesda Game Studios title, has a large cast of characters. From the leaders of assorted factions to the list of companions you can travel with, there are plenty of people to converse with in the Settled Systems. Sometimes, you may wonder "Hey, just where have I heard that voice before?"

With so many talented actors and actresses out there, it can sometimes be difficult to recall exactly. Here are all the voice actors in Starfield, including details on where you may have heard them before.
Starfield voice actors: Adoring Fan
Voice actor: Craig Sechler
The Adoring Fan is back, and he's more obsessed with you than ever before. After infamously appearing in The Elder Scrolls IV: Oblivion where he was voiced by Craig Sechler, it's only fitting that Sechler returned to voice his space-bound reappearance.

Outside of this leering devotee, Sechler has also voiced a number of minor characters across video games, especially in other Bethesda titles such as Fallout 3 and The Elder Scrolls V: Skyrim.
Starfield voice actors: Andreja
Voice actor: Cissy Jones

The perplexing Andreja is voiced by Cissy Jones. It might be easier to list the places you haven't heard Jones, as she's lent her talents to a huge number of games and shows, from Telltale's The Walking Dead to Baldur's Gate 3 as The Absolute. She is perhaps most critically acclaimed for her role in Firewatch, where she voices Delilah.
Starfield voice actors: Barrett
Voice actor: Barry Wiggins

The chatty Barrett is voiced by Barry Wiggins, an actor who has appeared as minor characters in shows such as Star Trek: Voyager and The X-Files. He's also provided voice work for games such as Mafia 3.
Starfield voice actors: Matteo Khatri
Voice actor: Carlos Valdes
A spiritual member of Constellation, Matteo is voiced by Carlos Valdes. While Valdes has appeared in a few different shows, he's best known for portraying Cisco Ramon in The Flash show, alongside its sister shows like Supergirl and Legends of Tomorrow.
Starfield voice actors: Noel
Voice actor: Dana Gourrier
As the youngest member of Constellation, Noel is voiced by Dana Gourrier. Gourrier has been in a number of films and TV shows, including Django Unchained and The Hateful Eight.
Starfield voice actors: Sam Coe
Voice Actor: Elias Toufex
Space cowboy Sam Coe is voiced by Elias Toufex, and while Toufex has lent his iconic voice to a number of games, he's unquestionably best known for voicing Adam Jensen in the Deux Ex games.
Starfield voice actors: Sarah Morgan
Voice actor: Emily O'Brien
The leader of Constellation, Sarah Morgan is voiced by Emily O'Brien. O'Brien has done a large amount of voice work in the past, bringing life to various characters in games like Days Gone, Tell Me Why, and God of War Ragnarok.
Starfield voice actors: Vasco
Voice actor: Jake Green

Vasco's robotic tones are provided by Jake Green, an actor who's been featured in quite a few animated shows, films, and video games, including The Last of Us Part 2 and My Adventures With Superman.
Starfield voice actors: Vladimir Sall
Voice actor: Bumper Robinson
A former pirate who now works for Constellation, "Vlad" is voiced by Bumper Robinson. Robinson has provided the voice of a large number of characters in animated shows and video games, such as Justice League: Doom, Fallout 4, and Hi-Fi Rush.
Starfield voice actors: Walter Stroud
Voice actor: Armin Shimerman
The financier for Constellation, Walter Stroud is voiced by Armin Shimerman. Shimerman's most iconic role is that of Quark across the Star Trek franchise, though he's also provided voice work for games like the Ratchet and Clank series and StarCraft 2.
---
Find your way across numerous worlds
Starfield guides
- Space and ship combat explained
- Where to buy ship repair parts
- How to rename ships
- How to trade with ships
No matter who you end up talking with or discovering mysteries of the universe with, there's a wide range of characters to get to know and love across Starfield. Or, you can go off on your own and eschew human contact, it's up to you!
In our review of Starfield, managing editor Jez Corden writes that "With incredible writing, its slow-burn stories snowball into immense moments, and tight RPG/FPS combat thrills in spaceship battles, grounded firefights, and zero-G death ballets — Starfield is a landmark experience with a bright future ahead of it."

Starfield is currently available on Xbox Series X|S and Windows PC, and like all Xbox first-party games, it is available through Xbox Game Pass.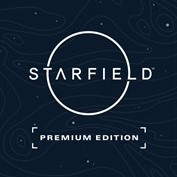 Starfield Premium Edition
The Premium Edition of Starfield includes bonuses alongside the main game, and you're guaranteed access to the first story expansion when it arrives. You also get a couple of unique skins, as well as a digital artbook and soundtrack.
Buy at: Amazon | Best Buy | Steam (GMG)
Get the Windows Central Newsletter
All the latest news, reviews, and guides for Windows and Xbox diehards.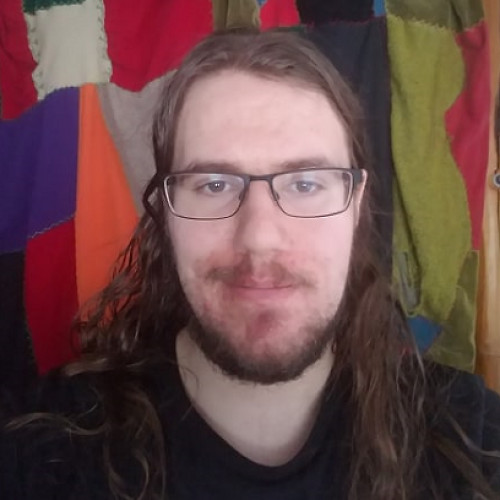 Samuel Tolbert is a freelance writer covering gaming news, previews, reviews, interviews and different aspects of the gaming industry, specifically focusing on Xbox and PC gaming on Windows Central. You can find him on Twitter @SamuelTolbert.