When it comes to choosing the best motherboards for your PC, you truly are spoilt for choice. Like other motherboard vendors, Gigabyte has a catalog of motherboards for Intel and AMD systems, spanning all price segments. The AORUS ULTRA is one of the company's more premium Intel-based boards.
Rocking a price tag of $300 — though you can often find motherboards like this one on sale through promotions like Black Friday — and plenty of features like PCIe 4.0 and Wi-Fi 6, the AORUS ULTRA is built for high-end system applications. Still, is it worth the additional cost compared to less expensive motherboards? On paper, it certainly looks that way with some high-quality components. We took one for a spin to find out.
Gigabyte Z490 AORUS ULTRA
Bottom line: The Gigabyte Z490 AORUS ULTRA is ideal for 10th and 11th Gen Intel builds. This board comes rocking PCIe 4.0 support, has an amazing 12-phase power delivery design, as well as three passively cooled M.2 slots, and provides solid performance in games and other applications.
For
PCIe 4.0 support
Gorgeous board design
High-quality 12-phase power delivery
Multiple M.2 slots with heatsinks
Great performance
Against
Obstructed M.2 slot access
No Thunderbolt
Gigabyte Z490 AORUS ULTRA Specs
Gigabyte didn't cut any corners with the AORUS ULTRA, rocking support for both 10th and 11th Gen Intel processors, thanks to the LGA 1200 socket and Z490 chipset. This motherboard has plenty going for it. Four DDR4 DIMM slots can hold up to 128GB of RAM, and there are three PCIe expansion slots, as well as six SATA and three M.2 for storage drives.
The built-in Wi-Fi 6 is a welcome addition to anyone looking to hook up to their home network without using cables, and all the USB ports in the world are located on the rear of the board for connecting your favorite devices. It's a little weird that there are four USB 2.0 ports, but Gigabyte did include 2.5Gb LAN in case you did want to use a long cable to your router.
Swipe to scroll horizontally
Category
Gigabyte Z490 Aorus Ultra
Size
ATX
CPU
10th and 11th Gen Intel
Socket
LGA1200
RAM
4x DDR4 DIMM (up to DDR4 5000)
Chipset
Intel Z490
Expansion
1x PCIe x16 slot
1x PCIe x16 slot (PCIe x8)
1x PCIe x16 slot (PCIe x4)
Storage
6x SATA (6Gbps)
3x M.2 (x4/x2 SSD support)
Audio
Realtek ALC1220-VB
Rear ports
1x HDMI
2x SMA antenna connectors (2T2R)
1x USB-C 3.2 Gen 2
3x USB-A 3.2 Gen 2
2x USB-A 3.2 Gen 1
4x USB 2.0/1.1
1x 2.5Gb
1x S/PDIF
5x audio jacks
NVIDIA SLI
✓
AMD CrossFire
✓
Launch price
$300
In the box, you'll find the motherboard, some AORUS branded stickers, manual and quick-start guides, plenty of SATA cables, and even some RGB extension leads for lighting up your life. Where things get truly interesting is the inclusion of two temperature probes. Pretty neat if you plan on monitoring various parameters.
Gigabyte is generous with what it includes with its AORUS motherboards, and this Z490 ULTRA version is no different.
Gigabyte Z490 AORUS ULTRA Features and design
Image 1 of 2
The Z490 chipset is Intel's premium platform for 10th and 11th Gen processors. The AORUS ULTRA is similar to previous-gen versions of the motherboard, but Gigabyte used the newer platform to go all out with the design to create a much more appealing board. If you're a fan of more subtle design elements, this motherboard will be right down your street.
The all-black PCB is a joy to look at, so too are the grey and black accents found throughout the design. There's a massive I/O shroud that covers all the rear port circuitry up to the VRM fin array. Yes, Gigabyte's cooling solution for its voltage regulator modules (VRM) is doing something, unlike other motherboards.
This trend of functional design continues with the rest of the AORUS ULTRA. We've got six fan headers, with two of them able to double up as pump power supplies. Three shielded PCIe x16 slots are available for SLI and CrossFire configurations. Then you have the massive metal bracket that acts as cooling for the chipset and the three M.2 slots.
Six SATA ports are available, should you prefer to use a 2.5-inch SSD or 3-inch HDD, and four DDR4 DIMMs allow for up to 128GB of RAM to be installed. Interestingly, Gigabyte opted to include RGB extension cables, as well as two temperature probes that help provide additional data to see how your PC is performing (and whether you need to bump up your active cooling).
This motherboard supports 10th and 11th Gen Intel processors and utilizes the LGA1200 socket. The socket is protected by a plastic cover that must be removed before installing the CPU. Do not lose this plastic cover. Should you need to return the motherboard to any vendor, they require you to have it installed to process the request.
If you're into overclocking, Gigabyte has you covered with its passive cooling and BIOS support. While the software could do with a little updating, you won't spend much time here after you've got all your settings configured accordingly. Using an Intel Core i7-10700K CPU, we were able to get a little more from the 8-core processor.
Image 1 of 4
Gigabyte took the time to ensure the power delivery for 10th and 11th Gen Intel processors is clean and stable. There are 12 phases connected to the CPU, with each rated at 55 amps for a maximum throughput of 660 amps. All that means you should be able to push the CPU beyond its factory settings without encountering stability issues.
You'll also not find any problem with the VRMs either, thanks to the cooling solution. Some motherboards can get away with simply plastic (or sometimes metal) shrouds that cover the VRMs without actually contacting them. It's all for show. Not with the AORUS ULTRA, however, since Gigabyte uses what it calls Fins-Array II.
There's a direct-touch heat pipe that will help keep the critical power delivery system cooled under load. Again, this all aids with system stability, even if you don't plan on overclocking any component.
Gigabyte Z490 AORUS ULTRA Performance
Gigabyte did a solid job with the feature list of the AORUS ULTRA motherboard, but how does it perform in synthetic and real-world testing scenarios? I've never been much of a fan for synthetic tests since while it provides some comparison values, most potential owners won't really get much from them. This is why we'll be firing up a few games to see how the system handles the load.
Overclocking was a breeze. The motherboard was able to push the RAM and processor a little harder without breaking a sweat. I cannot commend Gigabyte enough for the power setup and high-quality components used throughout.
I used an Intel Core i7-10700K processor with 16GB of RAM and an RTX 2060 GPU, which represents a moderately powerful gaming rig. Unfortunately, we've only reviewed one motherboard thus far with a Z490 chipset (and you're looking at it). We'll be getting more motherboards in for review soon and shall update this section with comparisons against other models and vendors.
Until I collect further data and compare it against other motherboards, the results are a little pointless. All you need to know is the numbers provided in the results for PCMark 10 (7,520), CPU-Z (5,725 and 579), 3DMark, and other software were about as expected with the CPU used. I'll publish numbers to show just how the AORUS ULTRA compares against other Z490 motherboards as soon as numbers are crunched for the others.
In real-world tests, namely gaming, the Z490 AORUS ULTRA, Intel Core i7-10700K, and RTX 2060 SUPER all perform admirably together. Path of Exile, Tomb Raider, GTA V, and Ashes of a Singularity all played well enough given available system performance. Likewise, with synthetic testing, I'll publish some comparison figures once further motherboards have been tested.
Network speeds were also very good with the choice of 2.5Gb LAN or Wi-Fi 6. Whether you plan on using a cable or not, you'll experience rapid download (and upload) transfer speeds with very little in terms of latency. The on-board Wi-Fi circuitry is brilliant for maintaining reliable connections, and I wouldn't mind relying on it should cabling not be an option.
If you desire to take advantage of PCIe 4.0 on Intel motherboards such as this, you'll need to hold off until Rocket Lake launches. The current 10th Gen processor line-up doesn't come with support. Go figure. For most applications, however, PCIe 3.0 is more than good enough, and I didn't encounter any issues with the current generation of Intel CPUs.
Gigabyte Z490 AORUS ULTRA Should you buy?
Image 1 of 2
Who it's for
If you need a great value Intel motherboard
If you plan on using a 10th or 11th Gen Intel CPU
If you want a motherboard that can handle overclocking
Who it isn't for
If you don't want to wait for 11th Gen Inte for PCIe 4.0
If you want a platform with the lowest power consumption
If you want to continue using an older Intel CPU
The Gigabyte AORUS ULTRA is a brilliant motherboard for 10th and 11th Gen Intel-based systems. If you're planning to wait for the 11th Gen CPUs for PCIe 4.0 support, this motherboard will be ready to make the jump too. There are plenty of features for the price that make this a compelling option for system builders.
Even if you plan on pushing your Intel Core i5, i7, or i9 processor a little further, this Gigabyte platform will handle the additional power requirements without issue. The 12 phase delivery design is amazing, supplying ample clean and reliable power to the CPU. The BIOS is helpful in that it allows you to toy with settings to get more from your PC, but it could use a small refresh.
The 2.5Gb LAN and Wi-Fi 6 are nice touches that help you get online quickly with super speeds, so long as your network infrastructure can handle the bandwidth. Three PCIe and passively cooled M.2 slots let you up your game with NVIDIA SLI or AMD CrossFire, all while installing all your games on speedy NVMe SSDs.
This is a feature-rich motherboard at a solid price, and Gigabyte got way more right than wrong. It's difficult to pick faults without being picky, and that's a good thing. Still, you should expect such quality at this price point in the motherboard market.
If you can find this motherboard on sale during Amazon Prime Day, it quickly becomes a must-have platform for any modern PC build with a 10th Gen Intel processor. Anything less than $300 would be a discount you should consider taking advantage of.
Z490 Speeds
Gigabyte Z490 AORUS ULTRA
Non-nonsense premium motherboard

Gigabyte got mostly everything right with the Z490 AORUS ULTRA motherboard. It has PCIe 4.0 support, plenty of headers and ports for accessories, and the like, as well as brilliant stability and performance.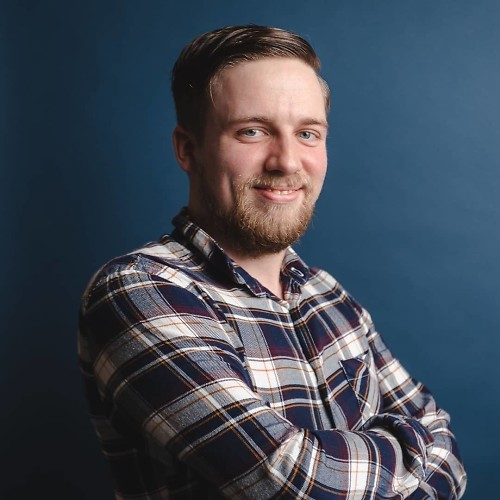 Rich Edmonds was formerly a Senior Editor of PC hardware at Windows Central, covering everything related to PC components and NAS. He's been involved in technology for more than a decade and knows a thing or two about the magic inside a PC chassis. You can follow him on Twitter at @RichEdmonds.