RGB everything! If you've ever seen a video game streamer on Twitch or YouTube, you'll notice they have mountains of RGB-lit products. Rainbow lights in their PC, their keyboard, and even their mouse charger (if you're using one of the new sexy Razer mice). We now live an era where you can take RGB that extra little step forward.
RGB for your walls! Yes indeed, various manufacturers are now offering different types of lighting products for all sorts of surfaces, often with adhesive double-sided tape so you can stick them onto the back of your TV, your desk, or inside your cupboards. You can buy cheap RGB strip lights, which are essentially the next step up from old school fairy lights you buy for your Christmas tree, all the way up to shape panels like those made by Nanoleaf.
I was a Nanoleaf man up until recently, when app updates not only nuked their usability, but also their connectivity with my router. No matter what I tried, the connection seemed intermittent at best, falling back into setup mode and flickering in the night — which is the last thing you want when you're trying to sleep. I've had the opportunity to try this alternative option from Govee, dubbed the Glide.
The Govee Glide is a modular lighting setup comprised of LEDs inside dispersion tubes, it's also incredibly affordable at $100 (even less with the current offer running on them as I write this.) Can something this cheap take on some of the bigger-name brands out there? The short answer is yes.
Bottom line: The Govee Glide is an elegant solution to everyday lighting problems, with tons of attractive effects, powerful maximum brightness, smart home integration, and reliability you can count on. Top marks for this product.
For
Produces an amazing cascade of lights rich with options
Great and reliable smart home integration with Alexa and Google
Decent app experience that beats the competition
Very reasonable pricing
Against
If you remove them, re-attaching them can be tough
Cannot be used on rough surfaces
Govee Glide: Price and availability
This seven-pack Govee Glide is available practically anywhere Amazon exists, and costs around $100, although at the time of writing, there's a $20 off sale. You can also purchase them at various competing retailers. Stocks seem stable despite chip shortages, and they would make a pretty fantastic gift for the holiday season or indeed any occasion. It just so happens to be near Christmas as I write this. And yes, they do have a Christmas lights mode!
Govee Glide: What's good
The Govee Glide basic pack comes with six tube lights, and one corner light, and functions similarly to Lego. You snap the shapes into place in any which way you want them, using a quick guide inserted in the box, or a video on Govee's website.
The Govee Glide set up is relatively straightforward and simple. There's a control box, which emits Bluetooth to set up a connection to the Govee app, and from there it connects up to your Wi-Fi. Each tube comes with two adhesive stickers on the reverse, which are powerful but not so sticky that they'll take the paint off your walls thankfully. They're also easily removed by tugging at the edges gently.
Once connected to your setup, you can use the Govee skill on Alexa to sync up your Govee account, and thus, command and control your lights using a connected smart speaker. It works relatively flawlessly, although it doesn't seem capable of setting up specific scenes yet — only static colors and power state, which is a shame. Hopefully, Govee and Alexa further develop these features, because unlike other smart lights I've used, they are completely reliable when it comes to connectivity. I haven't had any issues with intermittent disconnects or failed voice commands.
Source: Windows Central
The Govee app itself is well built and easy to use, unlike some others I could name. Finding scenes is straightforward and easy, and setting them from the app is instantaneous. The lights are much brighter than I would've expected, although don't expect to be able to use these as a lightbox for photography or anything like that, they're all about setting a mood, and in that, they soar. A large range of lighting effects await, from holiday-inspired light shows to sensual candlelight, there's plenty to explore.
You can even set up your own lighting arrays with its DIY segment, although I think Govee could push a little further with community-made lighting options. They have a "Savvy User" community that can share DIY light settings, but it's not easy to browse and manage. Either way, the settings that are there serve me well enough, and I'm sure most users will feel the same way.
Overall, the Govee Glide represents some impressive value. Less than $100, it provides much the same experience as far more expensive options from big brand names, while providing far better quality than the cheapest rubber strip lights might offer. There are tons of options to play around with, across millions of colors. It's easy to set up, and convenient to use, and thus far, has proven far more reliable than some of its competitors.
Govee Glide: What's not so good
There are a few downsides worth being aware of, though, if you do plan to grab some of these technicolor tubes. One downside is the adhesive connectivity. My walls aren't smooth, so I couldn't stick them up on the wallpaper. I do, luckily, have an old wooden rail running across my wall, which served as a perfect medium for attaching them. If you don't have anything like that though, it's a bit of a shame that Govee doesn't explore a more permanent fixture system you could fully drill into the wall. Additionally, removing the light tubes from the wall actually removes the adhesive strip from the tube, and re-attaching them is difficult without more adhesive. At that point, you may end up having to buy additional double-sided adhesive strips if you want to move them around — Govee does advise that you test them out before you actually stick them up, though.
Update Dec 9, 2021: I removed a downside describing how the control box didn't seem able to control more than 6 tubes, but that was a misunderstanding on my part. Govee has two versions of this setup, one that powers 6 tubes, and one that powers 8 or more. If you do decide you want to grab more than 6 tubes, there's another slightly more expensive version that contains more light fixtures.
Another issue that I've noticed is that the control box emits a high-pitched buzzing noise when they're turned on. If you were planning to use these lights in a very quiet space, if you're sitting close to them, it may bug you. It doesn't bother me too much because I tend to listen to music or play games when I'm in my office. You have to be sitting quite close to the control box to actually hear the sound, either way. The sound from the Govee power supply is very quiet, other devices will easily drown it out. Just don't buy this for a space you intend to be quiet.
Overall, though, these are minor limitations and haven't negatively impacted my experience with the product.
Govee Glide: Competition
The Govee Glide's closest competition comes from the likes of Nanoleaf and Philips Hue, both of which make similar products that are far, far more expensive. I haven't used Philips Hue to comment, but in the case of Nanoleaf, Govee has certainly converted me. Nanoleaf's app has been a bit of a pain to use and manage, while Govee's is intuitive and simple. The Govee lights I've had also play far nicer with Alexa and my Wi-Fi than Nanoleaf's has, but it's certainly possible that that's an issue with my setup, rather than Nanoleaf's.
The biggest undisputed marker ultimately comes down to price. Govee's stuff is generally cheaper, while also basically doing the same job. That's a win in my book.
Govee Glide: Should you buy it?
If you were looking for a reliable and affordable product to get into the smart lighting space, I think you needn't look any further. The Govee Glide wall light is truly great, giving you a broad array of lighting options in a relatively cheap and cheerful package. They're easy to set up and configure, and have thus far proven as reliable as any regular home appliance.
While there is more Govee could do to extend its APIs to apps like Alexa, and more they could do on sharing DIY lighting themes inside the community, there's a strong and clear basis to work from here. The Govee Glide proves to me that they can offer a similar experience to the competition for much less, and that's a clear win.
Bottom line: The Govee Glide set up is elegant, beautiful, and reliable, and the price is just absolutely killer when you consider some of the competition out there. Govee has created a truly great wall light product that deserves far more attention than some of the other big brands out there are getting.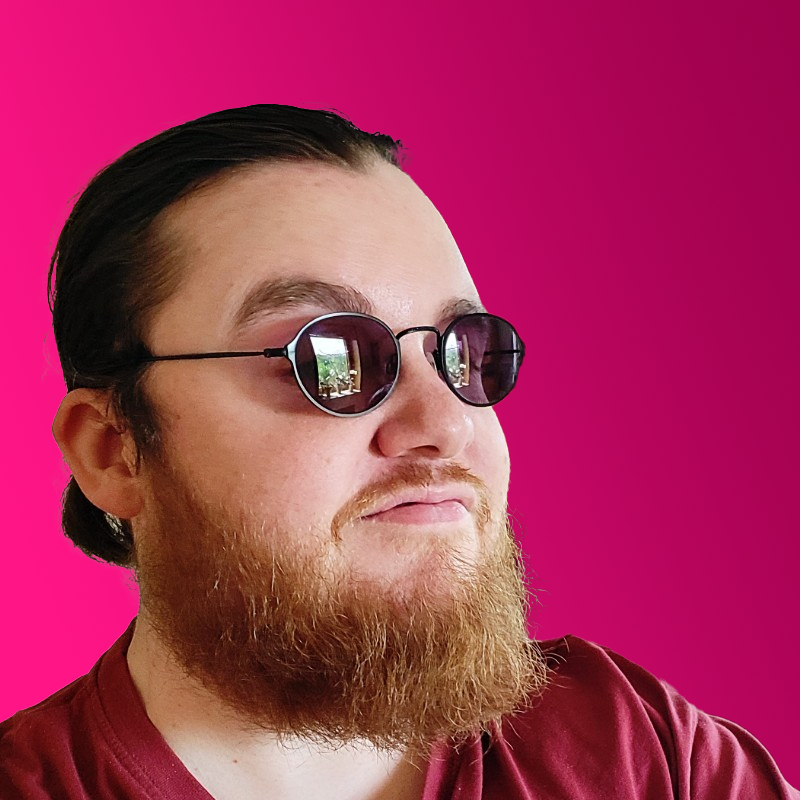 Jez Corden a Managing Editor at Windows Central, focusing primarily on all things Xbox and gaming. Jez is known for breaking exclusive news and analysis as relates to the Microsoft ecosystem while being powered by caffeine. Follow on Twitter @JezCorden and listen to his Xbox Two podcast, all about, you guessed it, Xbox!