Grand Theft Auto 6 details allegedly leak, inspired by Netflix's Narcos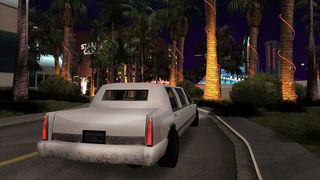 What you need to know
Grand Theft Auto VI details may have leaked.
The game is reportedly targeting next-generation hardware.
It may be inspired by Netflix's Narcos and focuses on both sides of the drug trade.
The title may launch sometime between 2021 to 2023.
Grand Theft Auto V is regarded as one of the best games ever made and has sold more than 100 million copies to retailers. Despite the fact that Rockstar's latest venture, Red Dead Redemption 2, is available on Xbox One and PlayStation 4, fans of the franchise want to know when they can get their hands on Grand Theft Auto VI.
According to a report by GamesRadar+, an interesting leak has surfaced on Reddit which could have some credibility. As always, take this with a grain of salt until we receive official confirmation. We've summarized the main points below.
Grand Theft Auto VI has been in development since 2012.
It's called "Project Americas" at the moment.
It takes place in Vice City and an unnamed Brazilian city.
It's not as realistic as Red Dead Redemption 2.
The game starts off around 1970 and you have to work your way up a drug cartel.
Weather is a major part of the game.
The buildings, economy, and vehicles change over the course of the game.
For example, weapons and other items will become more expensive as time goes on.
There are a number of characters and you follow the story from the perspective of the police and criminals.
The police sections are a lot like L.A. Noire while the criminal sections require you to build your empire in a sandbox fashion.
It's apparently inspired by Netflix's Narcos which deals with the Colombian drug trade.
It's only coming to PlayStation 5 and Microsoft's "Project Scarlett."
The game may launch between 2021 to 2023.
Hopefully, the leak is real and the game will be as spectacular as it sounds. However, only time will tell. Given that it's allegedly targeting next-generation machines, maybe the frame rate will be 60 frames per second this time around.
Xbox
(opens in new tab)
Main
Xbox accessories you'll love
Every one of these quality accessories is guaranteed to enhance your Xbox experience.
PowerA Enhanced Wired Controller for Xbox One (opens in new tab) ($20 at Amazon)
PowerA's take on the Xbox One controller is an attractive pickup for budget-conscious gamers that nails all the basics.
Talon PDP Xbox media remote (opens in new tab) ($20 at Amazon)
The Talon PDP Xbox media remote is great for watching shows on your console.
Xbox One S vertical stand (opens in new tab) ($10 at Amazon)
Stand your console upright with this accessory.
Asher Madan handles gaming news for Windows Central. Before joining Windows Central in 2017, Asher worked for a number of different gaming outlets. He has a background in medical science and is passionate about all forms of entertainment, cooking, and antiquing.
> Grand Theft Auto V is regarded as one of the best games ever made I bought it the day it released on Xbox One because so many people were playing this. I still haven't finished it and I probably never will. I don't find it enjoyable. It's the perfect example of "jack of all trades, master of none". It suffers from variety for the sake of variety rather than focus. So one moment you're planning a heist, another you're fighting psychedelic clowns for some reason, another you're deer hunting, then you're doing yoga, then you're investing in the stock market, then you're operating a car, a plane, a helicopter, a submarine, all with different but consistently clunky controls. If I had bought it physically instead of digitally, I'd have sold it.

It's so funny how you can come up with comment like this when someone criticise a MS game like SoT or Crackdown 3:
"Cool. So don't play it, then. There's lots of games I have no interest in. Not only do I not play them, but I also don't feel the need to scour the Internet just to tell people who do like them how much I don't like them."
And you come here criticise a game that is clearly not for you. I'm not saying you can't comment on GTA V but I laugh at the hypocrisy.
This is almost has funny as when you trashed Sony for timed content while you celebrated and laughed when RoTR was timed exclusive to XB.
https://www.windowscentral.com/control-xbox-one-loses-mission-gear-and-m...

I'm not sure what your complaints are about, it's a GTA game. It's been the same since GTA3. Clunky controls are just part of the game, along with a sporatic story. I give you that this one was a little more than the others because it was essentially 3 stories, but it's not like it wasn't playable.

That screen shot certainly LOOKS like it was developed in 2012. OMG the polygons!! 😜 I enjoyed 5 a bunch, not as much as 4 which to me was just mind blowing for the time. Kind of like playing RDR2 now, without the realism factor.