Grand Theft Auto V, Zumba Fitness and LEGO Jurassic World are this week's Deals with Gold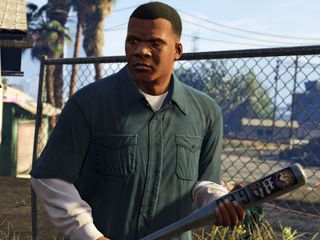 Microsoft's Larry Hryb (also known as Major Nelson) has revealed just what will be made available for consumers to enjoy this week as part of the Deals with Gold promotion. There are only a few entries for Xbox One owners, while those rocking the Xbox 360 will be able to enjoy a wide selection of deals.
Xbox One
Xbox 360
* Deals are available for both Gold and Silver members.
The discounts run through August 24. It's good to see Microsoft supporting the older generation of console. Will you be picking anything up?
Source: Major Nelson
Windows Central Newsletter
Get the best of Windows Central in in your inbox, every day!
Rich Edmonds was formerly a Senior Editor of PC hardware at Windows Central, covering everything related to PC components and NAS. He's been involved in technology for more than a decade and knows a thing or two about the magic inside a PC chassis. You can follow him on Twitter at @RichEdmonds.
I though GTA V was really boring and wish I hadn't bought it. I'm looking forward to backwards compatibility officially launching and taking advantage of these solid Xbox 360 Deals with Gold offers, though.

GTA V is not bad, if you play online with people you know. Some randoms are just plain awful, for example during my last attempt at the Pacific Standard heist (on hard difficulty) one moron kept running everyone else over during the getaway. Sure once could be deemed as accidentally but several times?
Here is another example, during the series a funding heist (last machine) this idiot kept blowing up the vans up (the ones you need to protect). Here's another during the pacific standard convoy mission (also on hard difficulty), this silly fool kept using a bf injection as a cover vehicle and subsequently would die every single time lol...
Granted most of the missions are linear A-to-B missions, but it is more enjoyable with friends :).

I need more friends on Xbox...

If u have Xbox one invite me: NemesisSniper77, I need some cool titanfall and destiny people.
. All my friends still have 360 :(

I guess it's not your type of game, The open world, mission type game is different and not everyone likes it. I've played through it 2 times now, I thought the story was awesome and the game play for the most part the same and reveiws claimed the same. Most reviews gave the game a 5 out of 5, it was really that good.

I mean, I enjoyed Sunset Overdrive, and it's kind of the same thing, right: open-world, mission-driven. It just seemed that GTA V tried too hard to be too many things, rather than doing one thing well and building on it over time. I was annoyed every time I had to open up the settings to look at the control scheme to learn how to play this 'new' mission (even though almost all of the missions were essentially the same thing: variations of fetch quests, which Sunset Overdrive is guilty of too, but it least it had a sense of humor about it, I guess). Other than that, I found the pace of the game to be too slow (waiting around for story-advancing missions, having to spend 10 minutes driving around to actually get to play them, etc.). I was impressed with the scope of the world and the attention to detail, but not very impressed with the actual gameplay. I understand that it reviewed well and sold well; I'm just intrigued by why.

I've played through it five times, subtly chaning behavior for the end psych report. That's what I found amusing.

What about Games With Gold :P.

Games with gold are Metro Last Light and How to Survive

Needs actual deals, not mediocre prices retailers had months ago.

Are you ever positive about anything?

When there's something good, sure. However, that's become exceedingly rare. The simple reality is that the Xbox Store continues to be one of the worst digital marketplaces around. I could have gotten GTA V at Best Buy for $48 at launch (thanks to GCU). 9 months later, and a digital version you can't even trade in is $3 cheaper.

I agree with Keith. I preordered fallout 4 for digital. It cost £54 (not sure in dollars but probably $54) and to pre order the disk off amazon cost £39. Fallout is a special case but I shall not do it with any other game unless its been reduced considerably

Sherlock Holmes will be a definite purchase, I cannot find that in stores anywhere.

I wish they would list the backwards compatibility list. I would buy loads of the 360 games if I new I could play them

It's on the Xbox site: https://www.windowscentral.com/e?link=https2F%2Fclick.linksynergy.co...

Yes but that's just the first wave, that's not enough, I'm not gonna buy a game in "hopes" that it'll be compatible in 2 years

Thank you for saying my words before me jes1888.

Well, I'm not sure what else you'd expect. He said he wanted a list of backwards-compatible games, and that's the list of backwards compatible games. You're basically saying you want the future told. Microsoft can't guarantee anything they haven't published (and it WAS stated that all MS-published games would be pushed through BC, if I remember correctly). Now, there IS another list floating around online that is supposedly a list of all planned backwards compatibility games planned, based on internal documents and interviews and previous announcements. However, it's not something that's 100% verified. http://attackofthefanboy.com/news/rumor-updated-xbox-one-backwards-compa... Now, some things I think of that list: Like I said, all of the MS-published stuff is supposed to come, which is why you see your Halo, Gears and Forza stuff, among others. Past that, I think that it's going to become the norm for publishers to shove 360 games through backwards compatibility for new games. We've already been told that Gears Ultimate will come with the other Gears games via BC. We saw at E3 that Fallout 4 will come with Fallout 3 via BC. Gamescom showed that RS: Siege will come with RS: Vegas and Vegas 2, and that Just Cause 3 will come with Just Cause 2. My best guess is that we'll see many of the games in that second list come through something similar. Some examples: the Assassin's Creed games (with Syndicate), Alan Wake (with Quantum Break). Dark Souls and Dark Souls II (with Dark Souls 3), Need for Speed: Most Wanted (hopefully the original, with Need for Speed), Ghost Recon: AW, AW2, and Future Soldier (with Warfighter), and Halo Wars (with Halo Wars 2). One other that has me curious is Bayonetta. ZombiU was recently released as Zombi on non-Wii U platforms. Bayonetta 2 is a Wii U exclusive, but it came with the first game on that platform. If Bayonetta is coming to BC, it might come with Scalebound (same developers), but it could hint at a release of Bayonetta 2 on Xbox One (and probably PS4), like we just had with Zombi. But that's all speculation and opinion on my part.

Wasn't it announced at Gamescon 2015 in Germany recently that all 360 Games coming out through Games with Gold will be backward compatible starting November (when the public release of the BC feature comes to XB1)? I'm pretty sure it was in the Keynote from Microsoft.

I'm soooooo mad! I just paid $80 bucks last week for gta v bundle and now it goes on freaking sale!

Another benefit to buying physically. At Best Buy, if you buy a game at a certain price, then it drops in price at Best Buy within the next 15 days (longer for premium store members, with 30- and 45-day options), they'll refund you the difference. Digital retailers should do the same, IMO.

Thats something you trade off for conveinence. download, be done with it, and way to go. Or, buy at a cheaper price at a store. I will pay the little extra and download direct to the box.
Windows Central Newsletter
Thank you for signing up to Windows Central. You will receive a verification email shortly.
There was a problem. Please refresh the page and try again.