Advertisement Feature
Grow your online store organically with a .store domain extension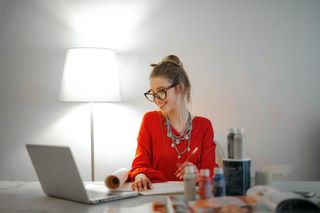 (Image credit: Stack Commerce)
There are two types of people when it comes to weathering a pandemic that's upended the entire economy: Those who attempt to cling to the status quo while waiting for things to return to normal, and those who seize the opportunity to work independently from home.
If you fall into the latter camp, there's never been a better time to operate an online business. Whether you're interested in simply selling off a few items you've found lying around the house during your self-isolation, or you're interested in starting the next eBay, creating an online store (opens in new tab) is a great way to earn either a passive or active income with virtually zero overhead costs.
In fact, one of the hardest parts of creating and running an online store these days is finding a relevant domain name that's still actually available, which is where .STORE Domains (opens in new tab) come into play.
With a .store domain extension, you'll be able to find a short and catchy domain name that highlights your unique online brand, and a 1-year subscription is currently available for just $4.99.
There's a reason why a growing number of businesses and celebrities are opting for a .store domain extension instead of the antiquated and oversaturated .com extension. A unique and brand-specific domain increases your visibility to potential shoppers while helping your site climb to the top of Google's coveted search rankings, which is why you see major brands and retailers (opens in new tab) taking advantage of domains like nike.store, kindle.store, and amazon.store.
You'll also be able to save both time and money by cutting out unnecessary promotional campaigns, since just one glance at your site's name makes it clear that it's selling either products or services.
Join over 400,000 successful online stores and launch your very own with a .store domain extension for just $4.99 when you sign up for a year (opens in new tab). Or, if you're looking to stay ahead of the e-commerce curve and lock down your memorable domain name for even longer, you have the option of paying $39.99 for 5 years or just $69.99 for 10 years.
Get the Windows Central Newsletter
All the latest news, reviews, and guides for Windows and Xbox diehards.