Early Verdict
Until I have enough parts to build a complete machine inside this beautifully gargantuan case, I'm running a Frankenstein-esque mashup of components to bring the screen to life. Above all, HYTE prioritizes convenience because the Y70 can be rapidly disassembled to offer an unparalleled degree of PC-building freedom without ever picking up a screwdriver. Whether the 4K multi-touchscreen proves genuinely useful will take some experimentation to know for sure, but it's undoubtedly a vibrant and unique feature with a surprisingly reasonable price tag.
Pros
+

Broad range of color options

+

Simple disassembly from all sides

+

Vibrant multi-touchscreen

+

Decent storage options with removable bays
Cons
-

Designed for gigantic desks

-

Fragile glass panel detaches without tools

-

4K screen requires a constant GPU DisplayPort output
Why you can trust Windows Central Our expert reviewers spend hours testing and comparing products and services so you can choose the best for you. Find out more about how we test.
Some of the best PC cases in the world focus on one particular element, often accidentally neglecting proper function for extravagant designs. Shipping a modified version of the previously-reviewed Y60, you might think HYTE is doing precisely that with its brand-new Y70 Touch by cramming a 4K 60Hz multi-touch screen into this fish tank-esque monster. However, there are genuine benefits to this behemoth case.
Admittedly, I don't have enough modern components lying around to do the Y70 Touch justice, instead shoving in whatever compatible parts I could find to rush it together and see this vibrant screen in action. However, I can tear the Y70 to pieces and give you my early impressions of working in and around this beautiful PC case. Once I've had time to test the HYTE Nexus screen software, I'll revisit this hands-on for a proper review with a score to match.
Disclaimer: This hands-on article was made possible by a sample unit provided by HYTE. The company did not see the contents before publishing.
HYTE Y70 Touch: Price and availability
How much? $359.99
When? October 24, 2023
Where? HYTE store and third-party retailers
HYTE sells the Y70 Touch PC case with an MSRP of $359.99 through its official store. Third-party retailers in the US and Canada, including Amazon, Best Buy, Newegg, B&H Photo, Newegg, Walmart, and more, are expected to launch their listings soon. Officially launching on October 24, 2023, the Y70 Touch comes in various colorways, including 'Snow White,' white and black, red and black, and all black.
The Y70 Touch includes a small box of accessories, including velcro cable ties and a combination 3.5mm audio splitter for separated headphones and microphones, alongside a short DisplayPort cable for connecting the 4K touchscreen to a compatible graphics card.
Specifications
Swipe to scroll horizontally
Category
Spec
Type
Dual chamber mid-tower ATX
Case materials
ABS, steel, tempered glass
Motherboard support
E-ATX, ATX, mATX, ITX
Power supply
ATX up to 235mm in length
Graphics card support
422mm (length)
105mm (height)
<90mm height recommended for best cooling
Top radiator and fans
3x 120mm or 2x 140mm fans
Up to 360mm or 280mm radiator (68mm thick)
Side radiator and fans
3x 120mm or 2x 140mm fans
Up to 360mm or 280mm radiator (125mm thick)
Rear radiator and fans
1x 120mm or 1x 140mm fan
Up to 120mm or 140mm radiator
Bottom fans
3x 120mm or 2x 140mm fans (32mm thick)
CPU cooler height
Up to 180mm
Internal 2.5" drives
4
Internal 3.5" drives
2
Expansion slots
4x vertical
7x half-height
Interfaces
14.1-inch (283 PPI)
1100 x 3840 (4K)
60Hz capacitive touchscreen
10 point multi-touch
PCI riser
4.0 PCIe x16 included
Dust filters
Top, side, and bottom
HYTE Y70 Touch: Design
If you've ever looked at the most famous cases from HYTE, this sharp-angled design probably won't strike you as particularly revolutionary, but it's stunning in person. When offered a choice of colors, I couldn't resist picking my favorite red and black, and it pops beautifully, even if the red sheen is somewhat excessively lacquered. However, none of the exposed parts are particularly sharp, so I don't mind the thick coating.
It's plain to see why HYTE has such confidence in its Y-series cases regarding airflow, since there are tactically placed vents across the entire chassis. There's no lack of options for mounting fans and radiators, but an implied preference for a 360mm AIO like the Corsair H150i Elite Capellix becomes apparent when you inspect the corner. Air coolers would work fine, too, with a massive rear-fan exhaust space well-suited to a traditional setup, but this case is anything but conventional.
Image 1 of 2
Around the rear side, two clever storage bays slide out quickly once you remove the thumb screws. Both are fully coated in the accent color for your chosen Y70 Touch model and can fit a single 3.5" mechanical hard drive each. Alternatively, you could fit individual 2.5" solid-state drives in both bays or double up with two SSDs in a single bay by using an alternative mounting pattern. I stick to M.2 sockets where possible, but this is a superb option for anyone with up to four extra drives.
Underneath, a reasonably straightforward slot for your best power supply, up to 230mm in length, isn't exceptional from this view, but there is a hidden appeal inside. Rather than sliding along a metallic floor, your chosen PSU rests on a quaint, partially sliced shelf. It's another piece highlighted by the accent color, if a little pointlessly, since you will hardly see it once your rig is complete, but it's charming and favors cable management.
Image 1 of 3
Naturally, the focus of the Y70 Touch is undoubtedly the 4K multi-touch 60Hz screen rigged to the front panel. However, I immediately recognized that HYTE understands the woes of custom-built gaming PCs because so much of this gigantic beauty is focused on convenience. Each panel, top, bottom, and side, comes off with a firm pull without the need to remove screws. I don't necessarily agree that this method best suits the fragile glass panel, but I understand the appeal.
Besides the extra space in the back panel that I expect in a dual-chamber case, a raised floor is accessible from a clip-on dust shield underneath to make routing cables to your PSU as simple as possible. Even the flagship touchscreen pops out of the way if you ensure to unplug its pair of removable cables first, giving unparalleled freedom to fit even the chunkiest options among the best graphics cards. Just don't lean anything on this unsupported corner while it's exposed.
Image 1 of 2
A cute vertical GPU riser is another accessory matching the color theme and boasts the HYTE logo. It's a shame I don't have a proper combination of hardware to put in this case yet, but I'm looking forward to fitting a worthy card into this flexible offering and working around my motherboard choice. Screw standoffs are equipped and ready to go, with a collection of Velcro and plastic cable ties included with a slim cardboard box of goodies.
Finally, the front panel includes a welcoming pair of USB-A 3.2 Gen 1 ports, a single USB-C 3.2 Gen 2, and a 3.5 mm combo audio jack. I've owned and tested many cases that stick to a single port, but I maintain that a double offering is perfect for wireless dongles if you have wireless mice and keyboards. Plus, the bottom-ended power button confirms that the Y70 Touch is undoubtedly designed to be placed on a desk, not on the floor, ignoring the gorgeous 4K touch screen.
HYTE Y70 Touch: 4K screen
To be clear, the Frankenstein-esque method I used to quickly test the 4K panel on this Y70 Touch sample is not recommended by HYTE, but it works. The minimum necessary connections to make the screen work involve SATA power, a USB 2.0 header, and a DisplayPort connection to a GPU, all available via some parts inside the case with some cables leading to a backup desktop. It's rough and ready, but I was eager to see it in action before an in-depth review.
Windows 11 detects the multi-touch 4K panel as a standard monitor, which unfortunately defaults to an incorrect rotation. Not to worry, as the HYTE Nexus app remedies all these issues upon installation, including deactivating Windows-specific touch gestures to prevent accidentally triggering irrelevant functions. From here, a sprawling menu of adjustable widgets appears, promising plenty of customization.
If your motherboard is lacking USB 2.0 headers or you're loading four solid-state drives into the Y70 Touch, there's a chance you might struggle for SATA power and spare ports. Then again, this case is hardly designed as a budget option for low-end hardware, so it seems highly unlikely that anyone would pair it with a bargain-grade motherboard. For the minimum requirements, try to use a board that includes enough USB headers for the front-facing Type-C port and your remaining hardware.
The beta version of HYTE Nexus I used for this early preview wasn't flawless and lacked some essential functions like a scroll bar. Connecting any external monitor with a resolution lower than 1920x1080p means hitting the tab key to reach buttons lurking further down each screen, but I don't doubt these kinds of issues will be ironed out with the full release. Since the Y70 Touch officially released as I post this, I'll update the software and experiment with the full range of widgets before updating this hands-on into a full review.
HYTE Y70 Touch: Early verdict
It's been a while since I was genuinely excited to build an entire desktop PC from scratch. Not that I don't enjoy the process, but it often comes with inevitable headaches involving tight cable management or finicky clearance between VRM heatsinks and AIO radiators. My usual test machine is already crammed into a reasonably large ATX case, but the Y70 Touch promises a refreshing build experience with plenty of room to maneuver.
The 4K touchscreen is undoubtedly a gimmick, presumably limited to live streamers who show off their rig in clear view of their webcams or perhaps those deep into the aesthetics side of custom builds. Still, the multi-touch panel offers genuinely helpful information at a glance, as color-coding case fans to CPU and GPU temperatures can, only with more sophistication here.
Once I have a complete set of modern components (I'm almost there, honest; Black Friday sales will help), I'll be able to complete a full build better suited to this case and offer a definitive score to the HYTE Y70 Touch, which looks gorgeous here in my favorite red-and-black colorway. What's clear, above all, is the sheer size of this monstrous case. Small desk owners, beware.
Stay tuned for an update to a full review once I've had more time with the HYTE Nexus app connected to a more capable GPU.
A tall and vibrant 14.1-inch 4K 60Hz multi-touchscreen sits up front on this gorgeous tweak to the already beautiful HYTE cases that came before it. Display PC stats or quickly access apps from the capacitive screen and enjoy straightforward custom builds in this gigantic dual-chamber option.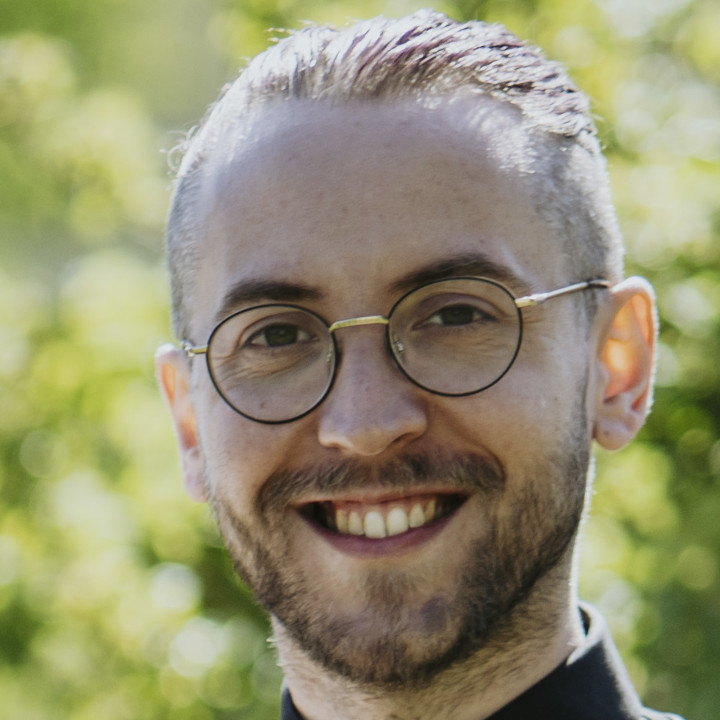 Ben is the channel editor for all things tech-related at Windows Central. That includes PCs, the components inside, and any accessory you can connect to a Windows desktop or Xbox console. Not restricted to one platform, he also has a keen interest in Valve's Steam Deck handheld and the Linux-based operating system inside. Fueling this career with coffee since 2021, you can usually find him behind one screen or another. Find him on Mastodon @trzomb@mastodon.online to ask questions or share opinions.
Wow, what an intriguing case. I know it's intended for creative work, but how bright and color accurate is the display? Because it's intended to sit on the desk instead of under it, I'm curious how the display looks where it will naturally be sitting right next to other HDR high-end monitors. Does it look pale or washed out in comparison, or does it hold its own?

Reply

I'm wondering the same. Thankfully, it can be used as a regular screen since Windows detects it as a simple second monitor, so I'll try and test the panel for accuracy with my colorimeter!

Reply