HYTE is a sub-brand for iBuyPower and is what the systems integrator is using to launch its own PC hardware. Since 1999, the systems integrator has been building PCs for everyone using off-the-shelf parts, but now we're onto case number two from iBuyPower. The HYTE Y60 is a more traditional PC chassis compared to the HYTE Revolt 3 whilst continuing to stand out from the crowd.
The first case closely resembled the excellent NZXT H1, and the Y60 is HYTE's take on the massively popular Lian Li PC O11. We reviewed the O11 Dynamic Mini and found it to be one of the best PC cases available. HYTE has taken largely what made the Lian Li PC O11 and made some notable changes to create something that can stand on its own.
We received a sample in red and took it for a spin with quite the gaming PC installed, just to see how easy it would be to build a PC inside the chassis, and how one would perform in daily tasks.
Bottom line: HYTE gets more right than wrong with the Y60, its second PC case. If there were more space for cable management, this would be a dream to build a powerful gaming PC inside.
For
Striking design, especially in red
Included PCIe 4.0 riser
Supports up to 360mm radiator
Great internal volume (60L)
Against
Terrible cable management
Thumbscrews not captive
No covers for removing HDD brackets
Pricey
HYTE Y60: Price and availability
The HYTE Y60 is about the same price as the Lian Li O11 when it launched. Costing $200, it's a large pill to swallow for many who are looking to keep costs down with a new PC build. That said, you do get quite the package, including a wrap-around tempered glass design that lets your PC take center stage in the office.
HYTE Y60: What's good
The HYTE Y60 is a compact mid-tower with an impressive 60L of internal volume. The most notable part of its design is the angled tempered glass that creates a wrap-around effect. There are actually three removable physical tempered glass panels with no steel to separate them. This creates an unobstructed view of all the happenings inside the chassis.
Swipe to scroll horizontally
Category
HYTE Y60
Motherboard
EATX, ATX, mATX, ITX
I/O
1x USB-C 3.2 Gen 2
2x USB-A 3.0
1x headset audio jack
Expansion
3 vertical PCI
6x half-height horizontal
Storage
4x 2.5-inch SSD/2x 3.5-inch HDD
PSU
ATX
Included fans
3
Side fans
2x 120mm/140mm
Top rads
3x 120mm, 2x 140mm
Rear fan
1x 120mm
Bottom fans
2x 120mm/140mm
Side rad
Up to 280mm
Top rad
Up to 360mm
Filters
Side, bottom, top
Clearance
GPU: 375mm
CPU: 160mm
Dimensions
17.9 x 11.2 x 18.1 inches
(456mm x 285mm x 462mm)
Weight
# pounds (# kg)
Materials
Steel
Tempered glass
ABS
Warranty
2 years
Color
Black
White
Red
It's a large case and is capable of supporting even an EATX motherboard. For front-facing I/O, we've got a single USB-C 3.2 Gen 2 port, two USB-A 3.0 ports, and a headset audio jack. The Y60 comes with a PCIe 4.0 riser cable preinstalled that has a plastic shroud as part of the main PCI slot connection.
From the outside, it's easy to spot the cooling capacity. For intake, HYTE relies on two 120mm/140mm fan slots underneath the floor and two 120mm/140mm fans on the side. The latter can also take up to a 280mm radiator. The rear single 120mm and top three 120mm (or two 140mm) fan mounts act as exhausts.
The top panel is capable of holding a 360mm radiator, though if you want the lowest CPU temperatures I'd recommend using a 230mm or 280mm radiator on the side mount. In total, this allows for the installation of up to eight fans, which is a solid number for a case of this size. Because there's so much space inside the Y60, the CPU and GPU clearances are massive, coming in at 375mm and 160mm, respectively.
Image 1 of 14
The two side panels are easily removed using just one rear thumbscrew for each. The top panel is lightly held onto the main chassis with pop joints and can be extracted without much effort. This reveals the top radiator bracket, which can be removed for easier installation of a radiator. (Note that the actual radiator itself needs to be installed atop the bracket with the fans underneath to fit inside the frame.)
The front glass panel can be removed using a few screws on the side and the same goes for the small strip of glass. There's no physical support here with the three glass panels removed, so be sure not to lean or rest anything on the Y60 (HYTE even mentions this in the case manual).
With all panels removed, there's plenty of access for installing a PC inside the HYTE Y60. Even though space is a little limited behind the motherboard tray, you can install a full-size ATX power supply. There are two 2.5-inch SSD mounts here, as well as two HDD brackets that can take 2.5- or 3.5-inch drives.
It would have been nice to have a cover to replace these HDD brackets if you don't require them, but you'll have to work around them when it comes to cable routing. Gazing at this side of the case and it quickly becomes apparent just how little room there is for this job. If you don't have anything other than a PSU to route, it's absolutely fine, but throw in an RGB and fan controller, and you'll quickly use up the available space.
To test the thermal performance of the HYTE Y60, I employed the Corsair H510i Elite LCD 360mm AIO cooler. I also swapped out the rear HYTE fan for a Corsair Ml120 to join a further two installed on the side panel. The two HYTE blowers remained below the floor of the Y60. Using the same components as I did with the Lian Li O11D Mini, the numbers were largely the same for GPU and CPU readings.
The AMD Ryzen 9 5950X didn't go above 72 C (162 F) under load in games or running synthetic benchmarks. The NVIDIA GeForce RTX 3060 Ti ran cool at around 60 C (140 F). Noise from running fans wasn't too bad either, coming in at 36dBA. One should be pretty happy with those numbers considering we're running a 16-core processor and fairly powerful gaming GPU.
HYTE Y60: What's not good
Image 1 of 2
I have to mention the cable management or lack thereof. HYTE doesn't include any channels to use for routing cables and there are two large grommets that take cables from the rear of the motherboard tray to components upfront. Because the volume is massive inside the front area of the Y60, the rear of the motherboard can get really tight with ATX power supplies.
I found it odd that HYTE doesn't include two covers for attachment to the case if one wants to remove the two HDD brackets. 3.5-inch drives are slowly becoming a thing of the past, especially for desktop PCs, and it would have been good to have a way of filling the holes left by removing these bays.
The thumbscrews for the tempered glass and metal side panels are not captive, which is a small gripe for a case in 2022. This simply means you'll have to keep them separated instead of them remaining hooked to the panels. It's something plenty of other cases have as a feature, and it's a strange omission here.
HYTE Y60: Competition
As aforementioned a few times, the closest rival to the HYTE Y60 is the Lian Li O11. The two cases are very similar, but there are a few small differences that set them apart. HYTE attempted to make the main internal space of the chassis as large as possible, sacrificing what some would class as vital space for cable management.
It all comes down to how you approach PC building and what's more important. There's enough metal to separate the two sections so you don't have to gaze at the cable mess behind the motherboard, but this could have been alleviated by throwing in a few covers for those who want to remove the HDD brackets.
I feel even the Lian Li O11D Mini gets more right with this compact chassis design, but I do appreciate what HYTE attempted to do with the Y60.
HYTE Y60: Should you buy it?
You should buy this if ...
You want a more unique-looking PC
You aim at water cooling your PC
You have a radiator up to 360mm
You need to use an ATX motherboard and PSU
You shouldn't buy this if ...
You need plenty of space for cable management
You don't want to use your GPU vertically
You want an affordable PC case (less than $200)
Building a PC in 2022 unlocks so many choices, especially for the PC case. There are literally hundreds of great cases out there to pick from, and the HYTE Y60 is yet another fine example to add to that ever-growing list. It's perfect for an AIO-cooled PC, so long as you don't mind leaving an absolute disaster of a cable management effort hidden away.
Thermal performance is pretty good and is in line with what one can expect from similar designs and builds. Even using a power-hungry AMD Ryzen 9 5950X and NVIDIA GeForce RTX 3060 Ti failed to encounter any issues in modern PC games like Elden Ring or Mount & Blade II: Bannerlord.
It's incredibly easy to create a good-looking build with the HYTE Y60. It's a great case to work with. If HYTE is able to ship out some covers for the HDD brackets, this would open up additional volume behind the motherboard for cable routing. It's also a little pricey, which may put some potential buyers off, but if you do make the plunge you won't be disappointed.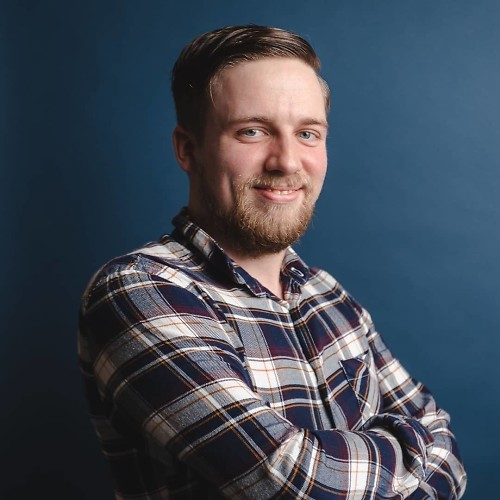 Rich Edmonds was formerly a Senior Editor of PC hardware at Windows Central, covering everything related to PC components and NAS. He's been involved in technology for more than a decade and knows a thing or two about the magic inside a PC chassis. You can follow him on Twitter at @RichEdmonds.