Lian Li is known for its range of premium aluminum PC cases that are among the best out there, but they also cost an arm and a leg to purchase. In order to appeal to a wider audience, Lian Li has removed some of the aluminum in favor of more affordable steel and came up with the O11 Dynamic in partnership with renowned water-cooling and overclocking enthusiast DER8AUR.
The O11 Dynamic may be a little large for some PC builds, which leads us to this review. The Lian Li O11D Mini is a more compact version of the excellent (and popular) mid-tower chassis that cuts down on the overall dimensions without sacrificing functionality. This isn't a small-form-factor (SFF) case, but it's one of the best compact mid-tower PC cases you'll come across.
In fact, the O11D Mini is unlike anything we've previously seen on our best PC cases list. It won't be for everyone, much like every PC case out there, but this review will run you through some of the highlight features that made it one of my all-time favorite chassis to build a PC.
Bottom line: Lian Li made a case that's more affordable than its usual all-aluminum affair, but the O11 Dynamic series still manages to offer a striking design and some unique features not found on competitor offerings. The O11D Mini is a superb compact chassis.
For
Striking design
Cable management
Compact chassis
Water-cooling support
Good thermal performance
Against
No fans included
Only supports SFX PSUs
Bottom filter is flimsy
Somewhat slow front I/O
Lian Li O11D Mini: Price and availability
While the O11D Mini may be a Lian Li case, it's not priced at the same level as the company's more expensive offerings. Thanks to some smart cost-cutting (largely using steel instead of aluminum), you can easily find this case at around the $100 mark.
Lian Li O11D Mini: Specifications
Swipe to scroll horizontally
Category
Lian Li O11D Mini
Motherboard
Mini-ITX
Micro-ATX
ATX
I/O
2x USB-A 3.0
1x USB-C 3.1
1x Headphone/Microphone
Expansion
7 horizontal PCI
Storage
2x 2.5-inch SSD
2x 2.5-inch SSD/3.5-inch HDD
PSU
SFX
SFX-L
Included fans
-
Top fans
3x 120mm
2x 140mm
Rear fan
1x 120mm
Bottom fans
3x 120mm
2x 140mm
Side fans
2x 120mm
2x 140mm
Top rad
360mm, 280mm
Bottom rad
360mm, 280mm
Side rad
240mm, 280mm
Filters
Side
Top
Bottom
Clearance
GPU: 395mm
CPU: 170mm
Dimensions
16.5 x 10.6 x 14.96 inches
(420 x 269.5 x 380 mm)
Weight
18.73 pounds (8.5 kg)
Materials
Steel
Tempered glass
Aluminum
Warranty
One year
Color
Black, White
Lian Li O11D Mini: Hardware & design
Image 1 of 4
The Lian Li O11D Mini is based on the PC-O11 Dynamic, but there are some notable changes to the design. Firstly, there are no longer two strips for feet. Instead, you'll find four feet located underneath the case. The front I/O has been moved too and is now situated up top instead of on the front panel. There's also a little more aluminum used in this case.
This $100 PC case actually contains plenty of aluminum. The top and side panels are both brushed aluminum, so too are the front and top strips. Interestingly, if you choose the black version of this chassis, the top I/O strip is replaced with acrylic. Overall, the Lian Li O11D Mini looks sublime and vastly more expensive than $100.
To accompany the aluminum panels, Lian Li includes two glass panels, one on the side and the other up front. Speaking of the front, that I/O could be an issue if you want USB 3.2 speeds since the two Type-A ports are USB 3.0 only, but at least there's a USB 3.1 Type-C port. As well as the USB, you can utilize a headphone/microphone combo jack.
The rest of the case is clean. There's plenty of ventilation for airflow with perforated holes found underneath, on the rear, up top, and on the right side of the chassis. It's both a blessing and a curse. Lian Li doesn't include fans with the O11D Mini, but with up to nine fans installed, you'll be able to pass through plenty of cool air for all your heated components.
Image 1 of 4
I'm not the biggest fan of the bottom air filter. Instead of making it magnetic, Lian Li decided to go with a slider, which requires a protruding handle you can clearly spot on the side of the case. It's also a pain to extract and install. I would have much preferred a magnetic filter strip that can quickly be removed for a quick clean. Still, it's nice to have.
To remove the panels, it's actually a relatively simple process. Firstly, the top panel will need to be extracted to gain access to the two tempered glass panels. If you only want to gain access to the aluminum side panel, that can be removed using two thumbscrews on the rear of the case.
For the top panel, there are also two thumbscrews on the rear, which then allows it to slide backward. Once removed, the two glass panels simply lift upwards and out. With all four panels off the chassis, there's plenty of access to each side of the O11D Mini.
Image 1 of 4
The rear of the PC case has the usual 7 PCI slot layout you'd expect from such a chassis, but since the PSU isn't installed beneath a shroud, it's a little surprising to see the PSU cutout on the left-hand side. Moreso, this is an SFX PSU cutout, which is the only size of power supply the O11D Mini will support. If you don't have a smaller PSU at hand, tough luck, it seems.
The expansion slots and rear fan mount brackets can actually be removed using the various thumbscrews and can be rearranged depending on how you wish the motherboard to be installed. It's a nice touch that will cater to those who plan on using the best ITX motherboards.
Lian Li O11D Mini: Buidling a PC
By default, the Lian Li O11D Mini is configured for use with an ITX motherboard but fear not, as an extension bracket can be installed with a few screws to expand the surface area for larger motherboard sizes. This is one of the first tasks I'd recommend completing if you aim to use a Micro ATX or ATX board with this case.
In our test rig, I'll be using the excellent NZXT N7 B550, which should fit in with the overall aesthetics of the Lian Li O11D Mini. The SFX/SFX-L power supply can be installed behind the motherboard tray, and there's plenty of space to work with for cabling. The central bracket that doubles up as an SSD mount can be removed for better access.
The lower 3.5-inch HDD cage can be extracted from the rear of the case, and Lian Li includes a few plates if you plan on not using any larger drives. It's also where you'll find one of three spaces for mounting a radiator for water-cooling loops or AIO coolers. This side section can take a 240mm or 280mm radiator combo, and we'll be using the NZXT Kraken X63 RGB.
Image 1 of 4
Moving on from the first radiator mount, the second is located at the bottom. This area can handle up to a 360mm or 280mm radiator. You could also simply use three 120mm or two 140mm fans, depending on how you wish to cool the case. This area draws in cool air, as well as the side vent. The final radiator space is up top, which is identical in that it can take a 360mm or 280mm radiator.
Lastly, a 120mm fan can be installed on the rear. With up to nine fans installed, you'll have plenty of cool air flowing through the O11D Mini. Our test rig has two 140mm fans on the NZXT Kraken radiator, as well as two 140mm fans on the bottom panel and a further three 120mm fans up top. With the N7 B550, it would be easy to add the last 120mm fan on the rear, but I don't believe the build requires it.
Image 1 of 4
With the motherboard, PSU and cooling installed. Cabling is a breeze thanks to the grommets located to the right of the motherboard tray. There are also small cut-outs up top for CPU ATX power and another cabling, as well as down below for USB, front panel, and more. Using a board like NZXT's N7 B550 allows for a cleaner finish, thanks to most of the fan headers being grouped together.
An EVGA GeForce RTX 3060 Ti was installed to pair impressive gaming performance up with an AMD Ryzen 9 5950X processor. throw in 16GB of DDR4 G.SKILL Trident Royal Z RAM running at 4000MHz, and you've got one powerful PC. What's equally impressive is just how much you can cram inside this compact mid-tower chassis.
Once everything is in place, and the test run was a success, the center SSD panel behind the motherboard tray can be installed to hide most of the cabling, which creates one clean PC build. Thermal performance is solid too. There's plenty of airflow here, and when using a capable AIO cooler or custom water-cooling loop, you'll see positive results.
The AMD Ryzen 9 5950X doesn't go above 70C (158F) under load in games or running synthetic benchmarks. The RTX 3060 Ti is also running rather cool at around 60C (140F). Noise is a little on the loud side at 39 dBA, thanks to the lack of acoustic insulation and massive glass panels. A custom water-cooling loop with perhaps two large radiators will allow for a quieter PC.
Lian Li O11D Mini: Competition
It's difficult to compare the Lian Li O11D Mini with other PC cases as it sits in between Mini-ITX (or small form factor) and mid-tower sizes. A close comparison would be the NZXT H210i, but even that case is restricted to only ITX motherboards but supports ATX power supplies. Lian Li created something unique with the O11D Mini.
Lian Li O11D Mini: Should you buy it?
You should buy this if ...
You want a unique-looking PC case.
You want to build a clean PC with excellent cable management.
You plan on using water-cooling.
You shouldn't buy this if ...
You don't have many fans to install.
You have more than four storage drives to install.
You don't want to buy an SFX power supply.
If you're on the lookout for something a little more unique, the Lian Li O11D Mini should be on your shortlist. It's a compact mid-tower, so it will hold an ATX motherboard without issue but does require an SFX (or SFX-L) power supply. Still, once you have everything installed, this is one of the best-looking $100 PC cases you'll come across.
There's so much to like about the O11D Mini too. The cable management is great, so too is the sheer amount of cooling you can install. While it's possible to go with an all-air cooled PC build, this wouldn't do the case justice. An AIO should be the minimum with a custom water-cooling loop on the cards if you have the budget to spare.
The Lian Li O11D Mini is unlike anything else I've had the pleasure of building a PC inside thus far. Not only is it one of my favorite compact PC cases right now, but it's right up there with my all-time favorite chassis.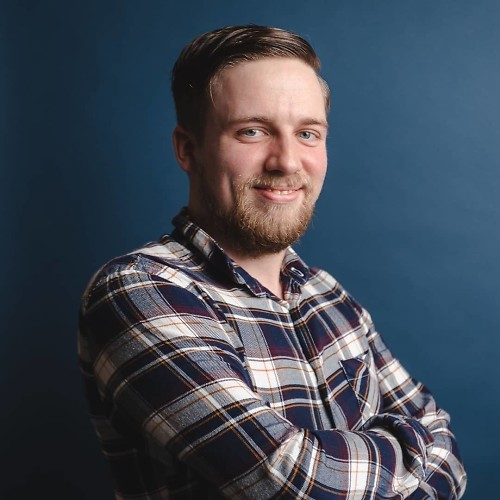 Rich Edmonds was formerly a Senior Editor of PC hardware at Windows Central, covering everything related to PC components and NAS. He's been involved in technology for more than a decade and knows a thing or two about the magic inside a PC chassis. You can follow him on Twitter at @RichEdmonds.