Intel GPU drivers now collect info like 'how you use your computer,' but you can opt-out
Something that AMD and NVIDIA were already doing.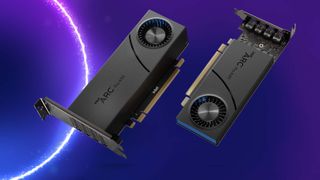 (Image credit: Intel)
What you need to know
Intel entered the discrete GPU space in 2022 with its Arc-series graphics line.
The latest Intel Arc GPU beta driver allows for telemetry collection.
AMD and NVIDIA have already been doing telemetry collection for a while.
Intel's new service is on by default but you can opt out of it.
---
For the longest time when comparing Intel vs AMD vs NVIDIA against each other, it has been easy to focus on Intel and AMD as the CPU manufacturers followed by AMD and NVIDIA as the go-to GPU producers. However, just recently in 2022, Intel released its Arc-series of discrete GPUs, which, like AMD and NVIDIA's dedicated graphics cards, are powerful GPUs separate from the processor chip.
More CPUs & GPUs
- Best Intel CPUs
- Best AMD CPUs
- Best AMD GPUs
- Best NVIDIA GPUs

Due to AMD and NVIDIA's headstart within the GPU market, Intel has taken great pains to help its Intel Arc catch up with its leading GPU competitors by releasing several drivers and updates for the GPUs. As part of this, team blue has finally done what both AMD and NVIDIA have been practicing by adding telemetry collection (usage data collection) via the 101.4578 beta drivers for Arc GPUs (thanks, TechPowerUp). Basically, this means that Intel GPUs can collect information including "how you use your computer." Intel specifically states that the following info is collected:
The categories of the websites you visit, but not the URL itself
How you use your computer
System information from your computer
Other devices in your computing environment
Usage information contains:
Software usage: for example, frequency and duration of application usage such as Intel Driver & Support Assistant, but not the application content itself such as specific actions or keyboard input.
Feature usage: for example, how much RAM you usually use or your laptop's average battery life.
Other devices in your computing environment

The categories of websites you visit, but not the URL itself, includes iniversal plug and play devices and devices that broadcast information to your computer on a local area network: for example, smart TV model and vendor information, and video streaming devices.

The Categories of websites you visit, but not the URL itself

The information collected includes categorized web browsing history that shows how long and how often you visited specific categories of sites (i.e. social media, personal finance, or news). All site visits are classified into one of 30 categories. We do not collect URLs, web pages titles, or user-specific content without explicit permission from you.
Collected system information contains, but is not limited to:
Your device manufacturer
CPU model
Memory and display configuration
OS version
The Intel Computing Improvement Program has its own landing page in which the company explains why it would like users to participate in telemetry collection. The reasons sighted mainly state that this service helps the company see how well their products perform over time, determine product usefulness, and detect any product issues.
As explained by TechPowerUp, it's worth noting that telemetry collection is on Intel GPU drivers by default, however, users can easily opt out of it during the driver installation process. This is nice considering that NVIDIA doesn't give the option or even alert you to the fact that it is also gathering information. Meanwhile, AMD also gives you the option of opting in during its installation process and you can even read up on what info it is gathering.
Windows Central's take
These days, it's actually very common for most software that you're using to gather information about you and your usage habits, so it's not at all surprising that Intel is following suit. Still, data collection is obviously a bit unsettling and can make it feel like Big Brother is watching you. So it's always good when a company like Intel is transparent about its telemetry collection service and gives you the right to opt-out. Really, the fact that Intel is so upfront about this service and makes it easy to opt out right during driver installation is especially good and lends trust to its reputation.
However, not all companies are so forthcoming with their data collection. It's imperative to see what kind of information any software is gathering from your devices. It's true that usage details can help a company produce better products and services if it utilizes the info it receives accurately. But it's also possible for a company to overstep and intrude on your privacy.
At any rate, Intel's honesty and easy opt-out helps me maintain a positive view of the company and could very well help team blue as it continues to compete against market leaders AMD and NVIDIA.
Get the Windows Central Newsletter
All the latest news, reviews, and guides for Windows and Xbox diehards.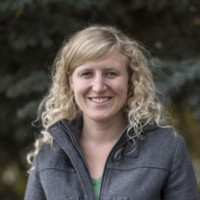 Self-professed gaming geek, Rebecca Spear, is one of Windows Central's gaming editors with a focus on Xbox and PC gaming. When she isn't checking out the latest games on Xbox Game Pass, PC, or Steam Deck; she can be found digital drawing with a Wacom tablet. She's written thousands of game guides, previews, features, and hardware reviews over the last few years. If you need information about anything gaming related, her articles can help you out. She also loves testing game accessories and any new tech on the market.