Is it time to move on from Surface Duo?
With the future of the Surface Duo line in question, is now the time to move on?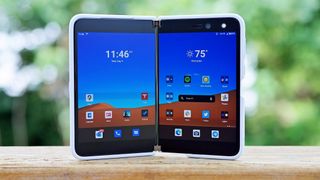 (Image credit: Future)
There has been a battle raging in my mind ever since the first Duo was announced as to whether I should invest in another Microsoft mobile effort. I was excited about the hardware on offer and the vision for what the device was meant to be, and I nearly went for it. Nearly. It has been in my shopping cart numerous times, but it never happened. Congrats to myself for some self-restraint for once!
Even though I've not owned a Surface Duo I've been able to build a solid perspective on it through a number of friends and content creators who have used both of the Duo's since their respective releases. It was very clear to me that having two screens instead of one that folded was rather beneficial in many ways.
Being able to use a solid piece of glass for each screen instead of it physically folding brings much better durability, uniformity and cheaper repair costs if required. Not to mention having no crease interfering with the output or just being downright distracting under lights. The form factor alone was far more useable, the same direction Google has gone in with the newly released Pixel Fold.
For many this set up still wasn't seen as cutting edge enough for a device costing so much. Comparisons of course were made to the Galaxy Fold; a very different concept to the Duo but of course the Microsoft dual screen device "just couldn't compete". I was told that numerous times by people who seemed to simply dismiss it without understanding exactly what it was bringing to the table.
Now this isn't the sole reason why the Duo has failed to gain any significant following outside of the Microsoft loyalists. The price, as with all foldable/dual screen devices requiring complex engineering to produce a bespoke hinge solution, was quite high. This is to be expected. The software experience is what wasn't expected. It's much better than it was right now, but the updates have really dried up now barring the usual Android security updates. Microsoft ran a very small team for Surface Duo, and it really showed. It's a shame they didn't dedicate more resources, as it could have led to more consumers having confidence that their investment in the products wouldn't just go to waste. Layoffs this year have even hit the small Duo team.
I actually liked the approach Microsoft took with the Surface Duo hardware in that they were listening to community feedback and really tried to improve the Surface Duo 2 in ways that mattered. They improved the build, added a Glance Bar display down the spine of the hinge, added 90Hz displays and the biggest change was a triple camera set up that was kind of controversial in many ways, as some Duo users said this messed up the functionality with not being able to fold the phone flat, like you could with the original Duo. Not to mention the way it affected the uniformity and balance. Many just didn't want the cameras, which were still average at best. Were they added to appease complaints from people who never used or had intention of getting a Duo in the first place? I don't know, but it seemed at odds with the original philosophy of the Surface Duo.
All of this leads to; what should you do now? Is it really time to move on from Surface Duo? Is this the end of the line? Is Microsoft really worthy of your hard-earned cash when they never seem to provide their customers with a premium experience, even though they charge a premium price? The Xbox Gamepass app has been broken for a long period of time for many users. Not to mention new cutting-edge features like Bing AI not being included in the SwiftKey Keyboard that Duo uses while Microsoft provides this function to users of Huawei phones from years ago, with their more recent phones not supporting the Google Play Store at all due to the US ban on Huawei. The lack of support sounds a little like Windows Phone doesn't it?
Rumours of the Surface Duo 3 point to an abandoning of the dual screen set-up and moving to a single folding screen with an outer screen, like a Samsung Galaxy Fold but more likely a Pixel Fold. This is the biggest change by far in moving away from the Surface Duo philosophy to the point where the Surface Duo name itself will make absolutely zero sense.
The overall picture looks bleak. I think demand for a Surface Duo 3 will be so low if they go this route, that it may end up being better for them to not release it at all. Microsoft need to stop with the half-hearted approach. Dipping a foot to test the waters is not how the Surface line turned into a massive success after a troubled start. People want to see commitment. The Duo has barely been a real attempt and it doesn't match up with the Surface brand in many regards. If it goes for a folding screen approach, I don't see how they differentiate the Duo from the likes of the Galaxy Fold and the Pixel Fold in particular.
Microsoft really needs to rethink its approach and even consider pulling out altogether, which will likely be the end of any mobile efforts. At least until they get Windows on this kind of form factor. There's also the very real possibility that this ship has already sailed, and that the few consumers of the Surface Duo are already looking for greener pastures.
Get the Windows Central Newsletter
All the latest news, reviews, and guides for Windows and Xbox diehards.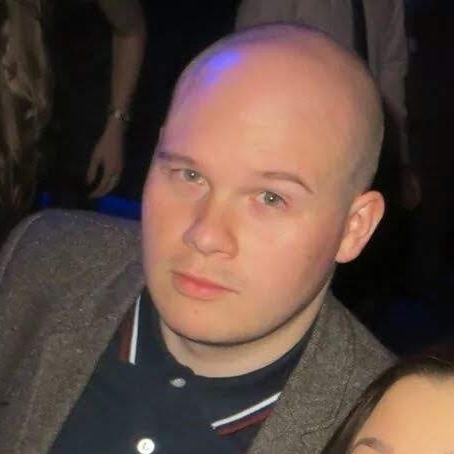 Dan is a tech contributor on Windows Central. A long time Xbox gamer and former partner on Microsoft's retired streaming platform Mixer, he can often be found crying into a cup of tea whilst thinking about Windows Phone. You can follow Dan on Twitter where you will find him talking about tech, Formula 1 and his latest victories in Battle Royale games.