The Surface Duo is Windows Phone all over again
Surface Duo seems to be heading down the same path as Windows Phone: doomed.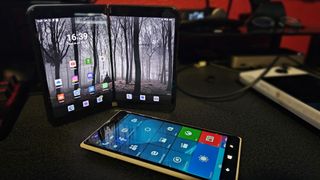 (Image credit: Windows Central)
I remember being quite excited at the prospect of a "Surface Phone" many years ago and there were many rumors at the time. Instead, we were provided with the end of Windows Phone and with it, Microsoft leaving the mobile space. Fast forward a few years and talk of a Surface-branded mobile device resurfaced, ending up with the release of the Surface Duo. This was an Android-powered, dual-screen device with a heavy productivity focus. Once again, I found myself very excited.
The Surface Duo's hardware is gorgeous. Super thin compared to the other foldables on the market and rather unique in its overall design; this was definitely a Surface and Microsoft seemed very clear in its philosophy of what it wanted the Duo to be. But this was an Android device. An operating system that didn't have a lot of the functionality that Microsoft needed to make this work, so they had to come up with it themselves. This made it extremely buggy and for a device that was so expensive it didn't go down well in many circles. One thing users of Microsoft products often enjoy though is being part of that development process. being able to see that vision that they also share come to fruition. And support them they did, but did Microsoft care?
Surface Duo agnosticism
The small Surface Duo team slowly worked away on the software to get it to a state where it was just about fit for purpose. They even released the Surface Duo 2, taking the hardware to new heights whilst introducing a proper rear camera setup. The latter received a mixed reception from original Surface Duo users in many cases, but the hardware was definitely a huge improvement. The software issues, whilst not as serious, were still plentiful and much scorn was sent Microsoft's way in reviews and other coverage.
Even though all of this hardware was hugely impressive to me, and I really wanted to get one, I never did. There was just that doubt at the back of my mind telling me to remember Microsoft's track record with Windows Phone, as well as other things such as the Microsoft Band and even Mixer. I just couldn't bring myself to do it. I followed the development and lifespan of Surface Duo aggressively, though. I lived vicariously through a number of friends who had the Duos up until the present time, where we quite possibly find ourselves in that all too familiar graveyard of products that met their end earlier than we'd hoped.
I could be entirely wrong of course and there are still rumors of a Surface Duo 3 appearing next year with a fully foldable screen, not a dual screen as the line has touted thus far. But then why are the Surface Duo and Duo 2 not getting the features that they really should have by now?
Surface Duo abandoned
The support for the Surface Duo and its sibling has just been abysmal. Take SwiftKey for example, which is the default keyboard for the Surface Duo. Bing AI in SwiftKey is still completely missing.
I've been using this on my various Android phones for some time now and assumed it would be on Surface Duo, but alas it is not. In what seems like straight-up disrespect towards the Duo, the Bing AI features are actually available for Huawei phones. Yes Huawei, who haven't been able to make phones running the Google Play Store for years. Old Huawei phones are being prioritised over Surface Duo, which frankly beggars belief. I'm not sure people would be as receptive to the Duo 3 when they're not feeling valued as a customer.
And you may say well so what, Microsoft are clearly just prioritising OEMs based on the number of phones they have is use and clearly not that many people have a Surface Duo. But that's the problem right there; they did exactly the same thing during the Windows Phone days. I remember features for the range of Office apps being rolled out on Android and iOS first because Microsoft wanted to hit the largest number of users possible, especially since many of them were paying customers. But then so were Windows Phone users too. And that was just the tip of the iceberg.
We were treated like lower grade customers by the company we were buying hardware from, and this only increased in occurrence as time went on. This feels exactly like what is happening with the Surface Duo line. It doesn't seem quite as bad because of course for the most part it's getting app updates along with the rest of the Android ecosystem and still receiving Android security patches. It's the inherent mistreatment by Microsoft towards its own mobile hardware efforts that really stings, especially for those paying nearly $1500 at launch and who want to see the company succeed.
Another app Surface Duo users like to use is the Xbox Game Pass app. This brought an excellent use of both screens for cloud gaming that you simply could not do on a foldable from another brand. There have however been times where the app just wouldn't work on Duo due to poor updates and right now seems to be another one of those times, as the Xbox Game Pass app isn't working on Duo once more. This ties into another story I just covered with the Microsoft Launcher being broken after the latest update for many users but being especially problematic for Surface Duo users who upon being hit with the error had to reset the launcher and customise it all again. I've had this happen on phones with one screen let alone two. It's not fun having to set up all of your preferences and home screen again. Things like this add to the frustration that users are not being taken seriously and I understand this frustration entirely.
The mobile market needs a third player
I like many others really want Microsoft to be a player in the mobile space. We NEED more players, especially in the US market. This was Microsoft's opportunity to build hardware without its hands tied behind its back, as a competitor in the Android ecosystem, rather than a steward of the Windows OEM ecosystem. In its recent court cases with the FTC over Xbox's plan to buy Activision-Blizzard, Microsoft even called out the duopoly between Apple and Google as a major barrier for developers of cloud gaming platforms. Microsoft has discussed building its own mobile gaming store, too. Will it have the same amount of support as the Surface Duo?
We need more mobile players who are willing to try things that are totally out of the norm, leading to breakthrough tech. I was all in with Windows Phone, but I just couldn't bring myself to buy into Surface Duo and it seems like I made the right decision. With Microsoft's current actions causing so much ill will once again, everyone else may soon be tapped out too.
Get the Windows Central Newsletter
All the latest news, reviews, and guides for Windows and Xbox diehards.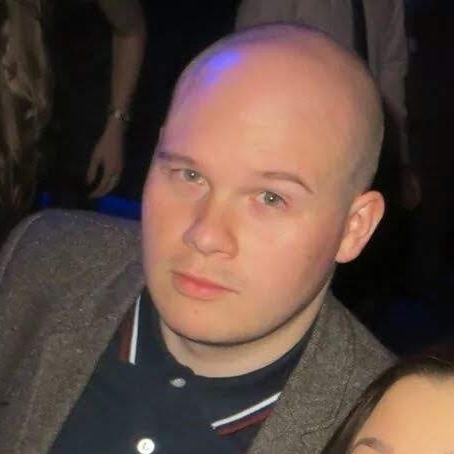 Dan is a tech contributor on Windows Central. A long time Xbox gamer and former partner on Microsoft's retired streaming platform Mixer, he can often be found crying into a cup of tea whilst thinking about Windows Phone. You can follow Dan on Twitter where you will find him talking about tech, Formula 1 and his latest victories in Battle Royale games.