Harman Kardon Invoke review: An impressive Cortana speaker that sorely lacks a killer feature
The Invoke Cortana speaker by Harman Kardon is a quality product, but the market is now flooded with more well-known – and often cheaper – alternatives. That leaves the Invoke to the Windows fans and may not yield many converts.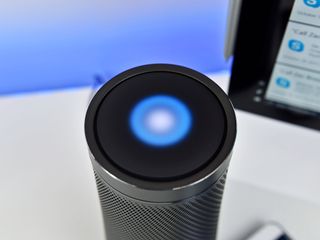 Smart speakers are weird. They're neat and kind of lame at the same time. The new Harman Kardon Invoke speaker featuring Microsoft's Cortana digital assistant does not change that fact, but it works it looks cool too.
How the Invoke differentiates itself in a sea of smart speakers, however, will be its biggest challenge.
About this review
We evaluated two Harman Kardon Invoke speakers for this review. One unit was used during beta testing and development while the other was supplied by Harman Kardon for review. The Invoke should go on sale in the U.S. on October 22 and will be available from Microsoft, Best Buy and from Harman Kardon. Suggested retail price is $199.
boom blaster
Harman Kardon Invoke hardware
The Invoke is like the 2017 Amazon Echo. It's a tall, cylinder with a grated 360-degree speaker grill. There are two colors for the Invoke: graphite (black) and pearl/silver (white).
Weighing 1 kg (2.3 lbs), the Invoke is solidly built. That is in part due to the six powerful direct-radiating speaker, including three woofers (45 mm), three tweeters (13 mm) and two passive radiators.
Those speakers can fill any room with rich, full audio that easily beats the 2017 Amazon Echo.
Image 1 of 2
The top of the Invoke is a touch-capacitive matte black dome that houses Cortana LEDs. Those lights match the Cortana animations in Windows 10. There are a few different animations, too. There's the blue Cortana when the assistant is "talking," a red Cortana for when muted, and spinning white lights when updating. It's clever and looks great.
Spinning the dome acts as a giant volume knob for when you want to tune down the music physically.
There are the usual functions, as well, like Bluetooth 4.1, which lets you pair any smartphone or laptop to the Invoke for direct audio streaming. Audio formats like AC, MP3, Vorbis, WMA, WAV, and FLAC are supported.
There's also a micro USB plug on the bottom next to the AC barrel charger so you can use alternative ways to power the Invoke.
A crossed-out microphone button near the back lets you disable the seven far-field microphones. Harman Kardon has its own proprietary far-field voice-recognition technology called "Sonique" that is used in Invoke. It works well, and with Microsoft's Cortana artificial intelligence (AI) it's supposed to learn your room's acoustics to improve recognition.
Overall, the Invoke looks excellent. It also doesn't draw attention to itself but instead looks like a part of any kitchen, bedroom or living room setup. The build quality is excellent.
easy peasy
Setting up the Invoke is a breeze
Microsoft did a fantastic job for compatibility and ease-of-setup with the Invoke. Working with iOS, Android, Windows 10, and yes, even Windows 10 Mobile, the Invoke works just the same on all devices, any of which can be used for initial setup.
Naturally, Microsoft assumes that people who buy the Invoke will own a Windows 10 PC. But you don't need a Windows 10 PC for it to work; the system works just as well with Android or iOS.
The one caveat is you need a Microsoft Managed Service Account (MSA), or just a Microsoft email account (Hotmail, Outlook) or an Xbox account.
For Windows 10 PC and Mobile, users can simply say or type "setup my Invoke" to get the process started. From there, users download a helper app from the Windows Store (Cortana Device Setup, which guides you through linking the Invoke to your Microsoft account, connecting music services (Spotify, iHeartRadio, and TuneIn; Pandora is coming soon), and getting the Invoke onto your local Wi-Fi network.
Android and iOS users will need to have the Cortana app installed. They too can just type "setup my Invoke" and get the same walkthrough experience.
The entire setup took about three minutes.
Once connected to the internet the Invoke checks for software updates. For those curious, the Invoke runs a custom build of Linux as the OS, with Cortana built in.
While the Invoke does not have a display, any device that runs Cortana can act as one. At any time, users can pull up the Cortana app on PC, phone, Android, or iOS and navigate to "Devices." From there, they can manage their Invoke settings.
Finally, once the setup is complete Cortana takes you through various skills and features that the assistant can perform as a mini-tutorial.
Overall, the barrier to entry in using the Invoke is very low. The setup was straightforward and easy to understand. After multiple installations with two Invokes, there was never an issue during the process.
"Hey, Cortana…"
Invoke and Cortana – What can they do?
Considering Amazon and Google are market leaders in smart speakers, it's exciting to see that Cortana mostly matches those services already. Microsoft has been quietly building out Cortana-Invoke features during the invite-only beta period during the last three months. The feature-set is robust, but like all smart speakers, it suffers from the issue of having to remember what to say and how to say it.
There are two ways to engage with the Invoke. Long press (three seconds) the top of the speaker and Cortana will turn on. Or just say "Hey, Cortana" along with a command. Just tapping the Invoke once makes Cortana volunteer a random fact about the world, or give tips on using the assistant.
Here is a subset of Invoke functions:
Report on the weather (today and tomorrow).
Play music.
Identify currently playing music or the album.
Ask about mapping information, such as "Hey Cortana, how long will it take to drive to Boston?"
Get the latest news headlines (plays NPR hourly update from TuneIn Radio).
Answer questions, such as "What time is Home Depot open until?"
Set reminders, location-based reminders, alarms, and countdowns, which can then be transferred to Cortana on your phone.
Create a calendar appointment, or ask about your next appointment.
Make Skype calls.
Add items to a list or have Cortana read back what is on that list.
In addition to all of that, there are also Cortana Skills (third-party integrations) and smart home functionality.
Cortana Skills let users connect various outside services like Fitbit or Dominos pizza to the Invoke. Users can then ask Cortana for their daily step stats, re-order their favorite pizza, and more. As of now, there are around 170 different skills.
"Turn down my lights…"
Invoke and your 'smart' home
It was always implied that the Invoke and Cortana could play nice with various smart home technology, but it is now confirmed. Indeed, many of the big services are now able to be connected to your Cortana account including:
SmartThings.
Philips Hue.
Nest.
Wink.
Insteon.
Harman Kardon and Microsoft are working on Honeywell, Ecobee, TP-Link, Johnson Controls, IFTT, Geeni, Iris by Lowe's, iDevices, Ring and others to integrate in the coming months too.
Once you link Cortana to your smart home service users can simply say things like "Hey Cortana, dim my bedroom lights by 50 percent" or "Hey Cortana set the temperature to 72 degrees".
At least in theory. For my Philips Hue lights, it's all or nothing now. So, I must say, "Hey Cortana, turn on my lights" but I can't specify living room or bedroom. Things like this are being worked by the Cortana team, so I'm not too concerned.
Again, none of these features set the Invoke apart from any other smart speaker on the market, but the fact most of it is already here on day one is welcomed.
A modern home-phone
Making calls with Skype
If there were something close to a "killer feature" to the Invoke it would be Skype integration. With a linked Skype account, you can make calls to other Skype users or, more interestingly, call any phone number to landlines or cell phones.
To make a call, simply say "Hey, Cortana, call Zac Bowden, " and the speaker does the rest. You can also specify a phone number, or ask it to call an unspecified contact like "call the closest car repair shop."
Call quality is quite good. However, if your contact list is not sorted, or there are multiple phone numbers, it can be a little frustrating at times.
Unfortunately, you cannot (yet) send text messages.
The Invoke can receive calls too. If someone calls you on Skype, the Invoke rings just like any other device, and it also announces who is calling. Microsoft is working on a feature in case you miss a call that lets you ask Cortana "who just called?"
Previously, to make calls to non-Skype contacts Microsoft would charge users via pre-purchased Skype credits. At least for now, Microsoft is offering free outbound calling to U.S.-based landline and mobile phones for six months. The company is also exploring various pricing options in the future to keep competitive with Google, which offers free calls.
Overall, making calls with Skype on the Invoke is interesting, but hardly groundbreaking. There's a lot of room for improvement, but seeing where Skype on the Invoke is now compared to just two months ago, it is clear the company is working hard on features.
Serious sound
Invoking aural perfection
Probably the most common use of smart speakers is to play music. With Spotify, iHeartRadio, TuneIn, and soon, Pandora, there is a lot of potential for the Invoke.
The audio quality and dimensionality of the Invoke are outstanding. Compared to an older Amazon Echo the Invoke was louder, richer, and just better sounding. The Invoke is a serious audio speaker, and letting it play in the kitchen while prepping dinner, or using it in the bedroom is a wonderful experience. The sound will easily fill any large room, and the acoustics, timbre, and resonance are exceptional.
Playing music is a breeze with voice commands. Merely ask Cortana to play a song, album, genre, or playlist. Add on the service name at the end to get specific. Once playing you can tap the top of the speaker to quickly stop, or spin the top hub to adjust the volume.
The same can be said to for the seven microphones, which never had an issue in picking up my voice cues. Microsoft's A.I. and Harman Kardon Sonique promise to allow continual tuning, letting the speaker adapt as more feedback is gathered.
You can easily have multiple devices on the same network. All of them will get separate IDs in the Cortana app, and you can rename them to whatever you wish to easily identify them.
Currently, users cannot link multiple Invokes for audio, like the recent Alexa feature that lets you play music on multiple speakers at once. This ability is borrowed from Sonos, which is famous for remote speakers that can play individually throughout the house. However, Microsoft is currently exploring ways to add that feature to the Invoke
Another neat feature is being able to pull up Cortana on a smartphone to see what music is currently playing. This ability to use your phone as a screen for the Invoke is valuable. It lets you see the album, play, pause, repeat, control volume, skip tracks and more. The Amazon Echo has a similar feature.
If you have a preferred streaming service you can set that as default. Calling up the latest headlines, though, still goes to TuneIn Radio for an NPR hourly summary.
Portable, high-quality streaming music seems to be the main use of these types of devices, and here the Invoke does very well. Sure, more music services would be welcomed, but having Spotify there on day one – especially since Groove is no longer supported – covers most of the streaming market.
Too little, too late?
Conclusion: Harman Kardon Invoke is simply not unique
Here's the deal with the Invoke. It's a much better smart speaker than I had anticipated. I've been using the Invoke for roughly two months now and have seen the progress the Microsoft Cortana team made in adding features. In that sense, think of Invoke as an ongoing project to enhance and augment Microsoft Cortana.
As a speaker, the audio is fantastic, and it will quickly rival or even beat other similar speakers. Being able to pair any device to the speaker through Bluetooth is useful too. The Cortana animation is a nice touch. Making Skype calls works well, but it's not clear if this is a major selling point.
Microsoft found an excellent hardware partner with Harman Kardon, which took the idea of a home Cortana speaker as far as it can go. I really have no complaints, save for maybe the comparatively high price.
However, the Invoke is 100 percent a "me-too" device, emulating what Amazon and Google have already done. It's remarkable Microsoft has caught up in many ways to those speakers, but there's no clear differentiator here.
Right now, the Invoke is great for those who love the Microsoft ecosystem and rely on Cortana frequently, but it's not necessarily great for converts. Without a phone platform of its own, Microsoft is relying on Android users – and, to a lesser extent, iPhoners – to ditch Google Assistant, Bixby, or Siri for Cortana. That's a fierce struggle.
Some of these issues may be addressed with the forthcoming Cortana-Alexa partnership between Microsoft and Amazon. That partnership will let Cortana access Alexa features, including ordering from Amazon. That deal is born out of desperation, however, rather than power. Amazon faces a similar struggle with Alexa, which is not native on any platform either and competes against Siri and Google.
Once completed "later this year", Alexa will be "a guest" of Cortana. Still, it will be weird to say, "Hey Cortana, open Alexa" to order some cat food.
The other issue is adoption. The Harman Karon Invoke is only available in the U.S. through Microsoft (online and in stores), Best Buy, and from Harman Kardon. Leaving out the rest of the world is a common problem for Microsoft, but that doesn't make it any better.
Throw in the $199 asking price, and the Invoke has some ludicrous competition from Google, which now has four home speakers ranging from $49 to $399. Then there's Sonos, Amazon, and soon Apple. With that many players on the field, and Google leading the search and query market, it seems improbable that the Invoke will do much business, especially with no real killer feature.
Invoke mirrors the story of Microsoft's Windows phones, where excellent hardware and a good software experience were overshadowed by the competition. There's nothing wrong with the Invoke, but there's also nothing groundbreaking, which is a problem when you're trailing in mindshare. Had the Invoke come out last year, this conclusion would be different.
If you are heavily invested in the Microsoft ecosystem, Invoke is a great choice for your home. For those not using Cortana already, however, there is much less incentive.
Pros
Excellent design.
Outstanding audio.
Cortana already does a lot of "smart" stuff.
Can make Skype calls.
Cons:
Price is a bit high.
Google and Amazon have similar products.
No "killer feature."
U.S. only.
Get the Windows Central Newsletter
All the latest news, reviews, and guides for Windows and Xbox diehards.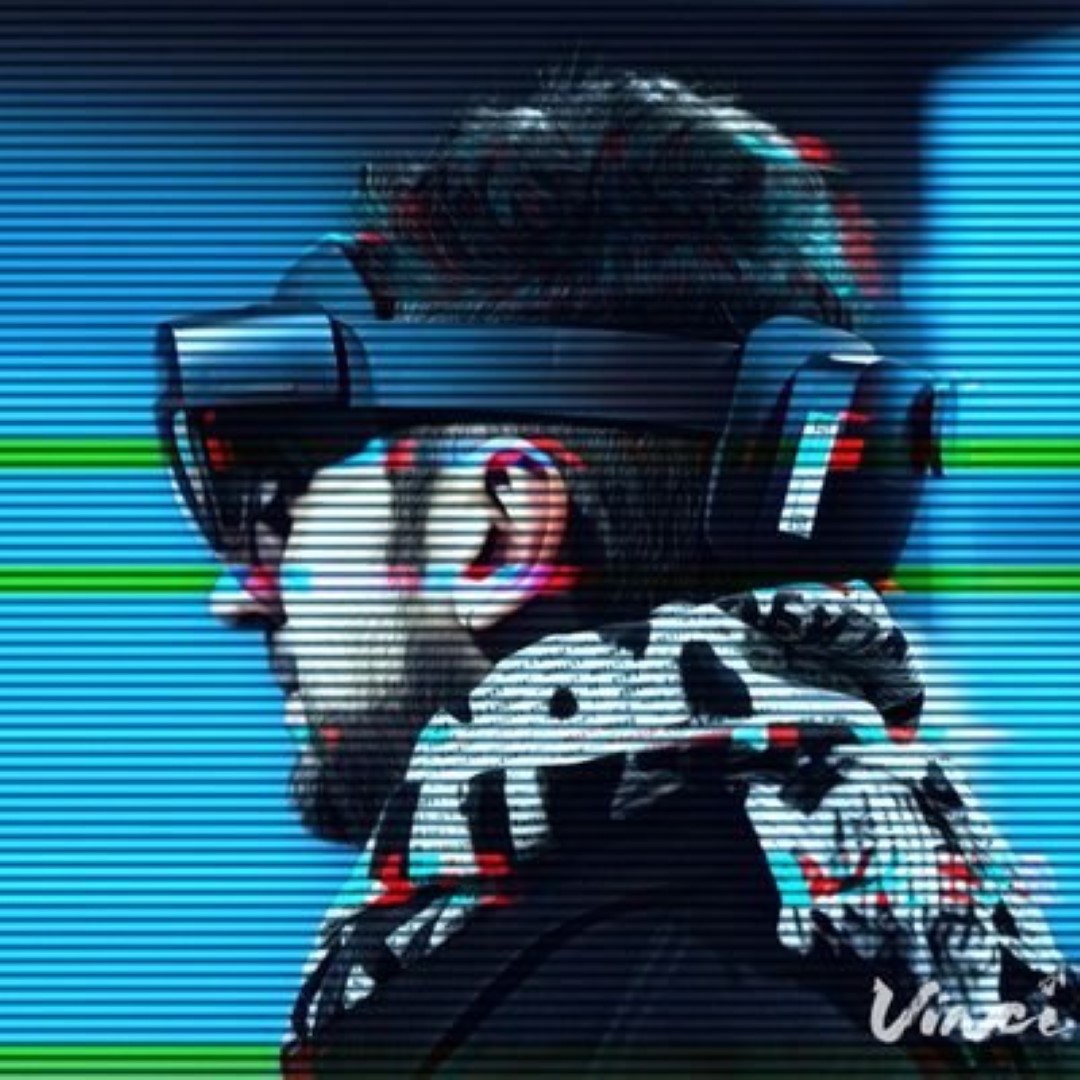 Daniel Rubino is the Editor-in-chief of Windows Central, head reviewer, podcast co-host, and analyst. He has been covering Microsoft since 2007 when this site was called WMExperts (and later Windows Phone Central). His interests include Windows, laptops, next-gen computing, and for some reason, watches. Before all this tech stuff, he worked on a Ph.D. in linguistics, watched people sleep (for medical purposes!), and ran the projectors at movie theaters because it was fun.