HealthKartPlus is a useful Universal Windows app for generic drug search and ordering medicines in India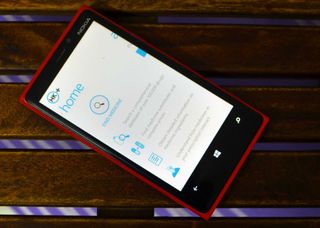 HealthKartPlus claims to be India's first and only comprehensive generic drug search engine that enables you to find the appropriate medicines from most of the brands as well as their generic equivalents.
The company launched their official Universal app for Windows Phone 8 and Windows 8 devices earlier this week and while the search engine empowers Indian consumers and caregivers to select the most appropriate generic drug equivalent, it also allows you to order medicines online.
The app features a simple tool to search for prescribed drugs and supplements, get full information on the searched drug and over-the-counter medication. You can also do a cost comparison of generic and prescribed drugs that allows you to choose generic drugs helping you save money.
The app packs in all the information about the dosages, common usage, warnings, and more. You can also learn more about how a medicine works, the ingredients, and the precautions you need to take before and after its use. There are also case studies to know how a person reacted to different kind of health issues and how he/she chose to go for a generic drug equivalent.
The app also allows you to order medicines by uploading your prescriptions and check the availability of medicines in your location as well as do a real-time price comparison. You can save your favorite medicines and pharmaceutical brands for future reference.
With over 100,000 drugs in the database, HealthKartPlus aims to clear the misinformation around medicinal drugs with quick, credible, and safe options. The service is also a useful resource for health and wellness inclined consumers as well as healthcare professionals for clinical information and as a medical dictionary.
Download the free HealthKartPlus app for Windows Phone 8 devices from the Windows Phone Store and for Windows 8 devices from the Windows Store (opens in new tab). The app features a neat design and intuitive user experience, and works pretty well. I've been using the service since it launched, and can vouch for its utility. Give it a whirl, and let us know how you like it.
Windows Central Newsletter
Get the best of Windows Central in your inbox, every day!
This is definitely one important app that may come handy in times but not always... Downloading now...

This app seems really good. I wonder how much time they take to ship it to your home. What about hidden charges/terms and conditions/minimum order limit?

It depends from city to city. You can check the charges before buying on the website.

It seems like Windows phone is getting quite some heed in India.

Not nit-picking, but in the last paragraph, free app.. for free is written... General error!! :)
Downloading now :)

Looks interesting, by the way anyone knows a suitable medical application for real physician ?

@vega625 Check out WebMD. Should be useful..

Great app. You can know the drug composition, price and substitutes available.. Just what was needed. Came in handy just when needed the most 2 days back! Keep up the good work!

Universal but not international hehe