Here's what's fixed and what's broken in Windows 10 Mobile preview build 14356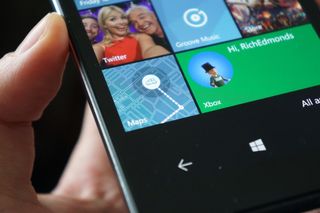 Microsoft has released a list of what's been fixed, and what issues remain, in the just launched Windows 10 Mobile preview build 14356 for Insiders in the Fast ring.
Here is the long list of bug fixes in the build, according to Windows Insider head Dona Sarkar:
We fixed an issue that was resulting in high battery usage when using the Microsoft Health app.
We fixed an issue where the 75-85% battery icon was not very accurate, and made it look like you had more battery left than you actually did.
We updated the UI for rearranging Quick Actions in the Settings app to now show a visual confirmation of readiness on press and hold, and to show the other Quick Actions reflowing while you're dragging the Quick Action to its new spot.
The Settings app will no longer crash when you are re-arranging Quick Actions resulting in the loss of Quick Action slots.
We fixed an issue that caused the Brightness Quick Action to appear missing.
We updated thumbnail generation logic to now only create the small thumbnail automatically after taking a picture, and create a larger thumbnail on demand. This saves SD card space for people who take a very large number of photos.
We have made improvements to the Glance screen. We fixed an issue that resulted in the Glance screen clock occasionally not being up to date. The Glance screen will now "Always show Glance screen when charging" as the default behavior. And we fixed an issue resulting in Glace screen possibly showing an unexpected and extremely large badge count.
We fixed an issue where the Alarms & Clock app might not update corresponding to a time zone change, resulting in an alarm going off at the wrong time.
We fixed an issue where the Camera app wouldn't launch from the hardware key for certain devices if the Flashlight Quick Action was active.
We decreased the size of icons used in notifications from 64×64 to 48×48 – maintaining the visibility, while improving the use of space in the Action Center.
We fixed an issue where the solid black rectangle of the keyboard could sometimes be seen for a second after entering your pin on the Lock screen to unlock your device.
We fixed a few issues causing the keyboard not to come up with various UWP apps like the Messaging app, Microsoft Edge, and Cortana.
We fixed an issue where diversity emoji might show up as two characters (emoji and diversity modifier) in certain apps, including Messaging.
We updated backup logic to also include Start tile transparency percent, so that backups created from Build 14356 onwards will restore preferred transparency.
We fixed an issue that resulted in PCs failing to connect to the phone's mobile hotspot with the error "Can't set up network".
We have updated app names on Live tiles to now reflect Ease of Access' Text Scaling setting.
We fixed an issue resulting in the Brightness Quick Action not doing anything on certain devices after setting brightness to "automatic" in the Settings app.
We fixed an issue that resulted in Groove crashing when swiping to open the hamburger menu.
We fixed an issue that resulted in the Settings app sometimes freezing for a bit when moving a very large number of apps to a SD card.
We fixed an issue that resulted in Continuum having extremely fast scrolling inertia with certain TVs.
Fixed an issue where Glance screen might show stale badge counters for a few seconds immediately after Glance appeared
We have updated the Mobile Hotspot settings page to give clearer error messaging when setting up a hotspot fails due to no SIM being connected.
We fixed an issue that could result in Reminders not showing up at the correct time after upgrading.
We fixed an issue that would result in Cortana not showing any results if you started the mic and didn't say anything, and then typed out the query.
We improved the reliability of Cortana listening after tapping the mic button.
We improved the refresh time of Wi-Fi data usage breakdown under Settings > Network and wireless > Data usage so it will more quickly update to reflect your usage when you open the page.
We fixed an issue where the navigation bar buttons for certain devices might be mapped incorrectly when the phone was locked leading to press and hold on back button invoking one-handed mode, and press and hold on Windows button invoking search.
We fixed an issue that resulted in not being able to turn off Bluetooth above the Lock screen without entering your pin.
We fixed an issue where certain apps, such as WhatsApp, were not displaying a detailed status on the Lock screen.
There is also a brief list of known issues in the build:
We are continuing to investigate battery life issues impacting certain devices. We have fixed a few bugs that improve battery life but we have more work to do here.
We are investigating data issues with some Dual-SIM devices where cellular data doesn't work correctly with a second SIM. Several issues relating to cellular data with Dual-SIM devices have been reported by Insiders with the last two Mobile builds and we're investigating these reports.
In some cases, the new Cortana features highlighted above may not work. Restarting your phone should fix the issue and get the features working
Wow! That's a long list of improvements. Keep up the good work.

Long fixes list took lot of time for me to read them all aaannnddd coming to issues it took seconds

Thought the same here. The fixed list went on and on.. I just wanna play with the new features already, but here I am scrolling through fixes :P Using Lumia 950XL Dual Sim

Yeah the fixes list addresses all the issues I was struggling with, since I use Microsoft Health app all the time I'm glad they fixed the battery issue with it should give me back a few hours of charge now. Posted from my Lumia 950

Is it known whether the MS Health battery issues was affecting connected Bands too, i.e it was running background sync too often? I got a new Band 2 and the battery seems to drain quicker than the original model - That could possibly just be down to the more granular way the percentage is shown on Band 2 though - On the original it only goes up/down in blocks of 10%

Pretty much fixed everything that was bugging me about the last build. Glance charging especially. Great work! Wordflow seems better too.

So glad to see the Glance Charging in as a "Fix" as it was not listed as a Known Issue at any point AFAIK. I was a little worried the option would be dropped / forgotten about in the move over to the main settings menu. Huge thumbs up for it

Just had my first "keyboard not appearing" moment after replying to a text on notification screen (which still send multiple times) Sigh...

Glad to hear WordFlow is improved, I've found it worse than with 8.1. Looking forward to putting this build on now.

This is actually getting a bit beyond a joke now, there shouldn't be issues to fix anymore! When i switched to windows phone when the 920 came out I kept an old iphone 4 as my backup device for the odd app i needed. This year i upgraded my 1520 to a 950xl and decided to upgrade the iphone to the 6splus, and they have come on such a long way in the same time, the iphone has now become my main handset, even though the screen is lower quality and the camera isnt great, the software just works. :( Which does mean a lot of piss taking from my friends for the years i was pushing windows phone at them.

That's really not how development work. There will always be bugs to fix and the same is true for all platforms. Microsoft is more open about it though whereas Google and Apple just brag about fixing the most serious bugs. The last update for Ios had to be rolled back since it left Ipads bricked.

Well I guess you right about the development stage, but why on earth is such a ****** os (bugs wise) released to the masses! That's why it hasn't made it big yet on the mobile side of things. I'm looking at these bug fixes, and of cause it's normal for now, but I can't imagine how frustrating it must be for the general user that just got him or her a 950 with all these ****** issues and ultimately that's what it comes down to. Posted via the Windows Central App for Android

The general user, who just got his / her 950, isn't on the fast ring. He / she is on the production build, which is quite stable, and hasn't any of these issues. The purpose of the fast ring is to test newer, beta versions of the system, with new features, but also with bugs too. Just like if you install the developer preview of an upcoming version of android on you phone. And MS even warns you, that you will install beta software, when you enroll in the insider program ;) Posted with the Windows Central app for Windows 10 on Lumia 535

It isn't ******. It's actually very stable and not many bugs. Android has more than 40.000 bugs and some go back 3-4 years. Posted from Windows Central for XL

It's beta software (not even beta actually) of course there's issue to fix. It's similar when Apple has release previews for iOS. Once they get to a final point release the bugs (let's hope!) will be ironed out and you'll be back to your 950XL and stop using the iPhone so much. Agaisnt MS though they should have gotten to a stable release a long time ago. But for them (or against Apple) iOS has had more incremental changes and while it works well, it still is just a basic grid based OS so isn't as useful.

If you think ios doesn't have any issues than you're sadly mistaken.

King, I know how you feel, I'm using a Huawei P8 now, and I made my whole family get lumias lol Posted via the Windows Central App for Android

Seems MS shows more interesting in Cortona n Continum than the improving the existing features. How many of phone users need Cortona N continuum is the million dollar Q.

I use both every day... and I'm sure lots of others do too (or at least will soon)

Cortana i use serveral times a day. Continuum i used only 3 times in the last view weeks, in the Hotel. Next business trip on Monday i will give it the ultimate trial and leave my Surface 3 in the suitcase and wait for reaction of our business partners. I know their setup is Continuum compatible (HDMI Projector and power plugs at the table). I'm curious about the reactions, especially because one of them is Apple-Fanboy. I expect a big "woahhh".

Please do tell us after attempting that feat!

After 3 hours with it: First reaction was "you work without notebook today?"
Then i put the dock and keyboard on the desk and plugged it to the projector. I started the excel with ToDos from last time. Eye went bigger and bigger. Then i started our app (full UWP Client) and after some connection issues to the test server (damn Firewall ...) and showed them some demo how their process could work. I took my Lumia out of the dock, and said "and now we continue in the warehouse, to check some stock directly there". Now I'm afraid they won't let me go with the dock :-(

This seems very exciting. So continuum is doing its wonder!

Cortana is a vital part of the future of Windows 10 as a whole, that should be pretty clear by now. Not as a "virtual assistan" or a gimmick, but as the nexus of the integration of features, based on AI.

Good luck getting Cortana to work outside the US.
Weird how the US has ditched WP but in the rest of the world it was gaining traction nicely, yet all efforts go into the US market ignoring the rest of us.
Maybe MS should reverse roles, focus on the rest of the planet who do give a fk and put the US in the too hard basket, no offence intended.
Would get much greater traction if they did.
Seems a case of the 80/20 rule applying here.

Couldn't agree more! Everything about Cortana has been USA centric while the major customer base which is NOT USA centric is totally ignored.Months to get speech packs downloadale and then Hey Cortana doesn't work with them. WTF? Not a single reponse on any MS forum including #WindowsInsiders. They don't care, like most Americans, they're not even aware there's a "rest of the world" who just happen to comprise the bulk of their mobile business.

Major userbase is US. The US has the most users. Market share percentages aren't everything.

But US people don't buy Lumia's. While the rest of the world does. Sent from Lumia 950XL

In the big picture, not a lot of people anywhere are buying Lumia devices...anywhere. Still, the US has more Lumia owners than any other country. I'm not saying that this means they should ignore the rest of the world, but I wouldn't use userbase as logic for ignoring the US in favor of other countries.

Android and Apple don't ignore us, just MS, why is that?

Cortana isn't just on Windows 10 Mobile though, there's a lot of Android users that can be targeted in the US, as well as iOS when they put some focus back onto Cortana Preview on iOS (Makes sense effort is on Android over iOS due to ease of integration)

But general userbase is in the world, and general trumps major.

True. This and their cut on onedrive storage let me leave the lumia in the drawer for the next 2 years until it's mature. I am happy with my iPhone now.

I was surprised when I got a 100GB bonus with my purchase of Samsung Galaxy S7 Edge but only 5GB available for my wife's Lumia 650! What's the competitive edge here? Agreed that both phones aren't on same level but MS needs a rethink about a lot of these little things. Posted from my Lumia 930 using the Windows Central App for Windows 10 Mobile

You should have got a 950 for your wife and you will be getting 1TB of onedrive storage!

Well, I thought so too but didn't want to commit much to the hardware going by many reviews. It was like a huge pain to go Android with the s7 edge honestly.

But why is that an issue? Just change your region to US and cortana works. I am in Pakistan and use cortana all the time on my phone and PC.

Yes, Cortana would work that way but after doing that store location would also change. Payment issues. Store > Cortana.

I just leave one of my devices in my home region. I have Win 10 on a few devices. Make store purchases from it and then download to other devices.

Ohh I didn't think of that. Wish I'd known that. Now on my PC I'm back on Windows 7; can't do that anymore.

I did it when it wasn't available in Spanish. I don't want to have Cortana speak in English. For one, it screws the reading and sending of messages from my car's bluetooth, which is a major use for Cortans in my life. This means that if I get a message, Cortana reads the Spanish words and pronounces the with english phonetics. Also, it means that when I dictate a message to reply, I only can do it in English, which my recipients aren't fluent on.
As you see, it isn't a good use scenario beyond asking her to so thing or searches.
Besides, Spanish Cortana is pretty close for me, but my complaint goes beyond my needs, even when with Spanish Cortana I end up having to pay apps in euros, which is more expensive than my country's currency

Because Mericans can't spell properly so keyboard is a nightmare :-)
plus the store is then in US dollars and doesn't function correctly.
How about they just fix the damn phones!!

Cortana at least in Europe works quite fine. I speak of Germany, Hungary, Romania and Ireland. Czech, Italy, Austria and Switzerland too according to colleages also. BeNeLux-States missing a lot of features.

In the UK too. Works great.

In the UK too. Works great.

In the UK too. Works great.

Hmmm, unlike your posting prowess

There's actually an adapted Cortana for each of those european countries? I didn't think so.

Hungary? Cortana isn't even available here in Hungary. I love Windows 10 on PC and mobile too, but it would be much better, if Cortana was available here :D Posted with the Windows Central app for Windows 10 on Lumia 535

4 weeks ago Cortana was working in hungary (with and German MS Account) with local services.

Yes, it works if you change your language and region to any of the supported ones (German, English U.K., English U.S. etc...) but it doesn't work if your language is set to Hungarian or your region to Hungary.

on the recent W10 PC Insider builds you can use Cortana even if you are living in an unsupported country! I don't know about the state on Mobile though

MS should allow users to choose US Cortana over the localized version, and also to use it when there is no localized version.

This is not that big of a issue anymore imo. On these 'Redstone' builds you can enable Cortana as long as you have a (Cortana) supported language set as your display language. It's not tied to your region anymore.

100% agree with you. In Europe because Microsoft are so focused for the US market they forgot the rest of us. In the UK wo was growing got to almost 15% market share and in Italy it was close to 20%. Now look what they have gone and done, destroyed everything Nokia achieved in this part of the world. I always remember seeing Lumia adverts on TV here in the UK especially for 820 and 920 it was constant, even HTC had adverts for their phones, now nothing.

Thats know as the Nadella factor.

Funny that you said "Mericans can't spell properly..:), yet you just wrote "Thats know as the Nadella factor" I think you wanted "That's known as the Nadella factor"... Just saying... Coming to you from my Nokia Andryod Phone

Wait, are you saying I live in the usa? Because I use Cortana every day and it works just fine. I also thought I lived in the UK. Weird. Guess I'm a yank then.

Cortana being a main feature of windows, id say its extremely important to a large amount of users. Continuum is important too, not to as many users, but still necessary.

Agree Continuum is important. I really don't want them to lose focus on it because other companies WILL catch up on this front if Microsoft don't put significant effort into pushing it forwards. Apple and Google obviously have the skills and expertise needed to do something similar but MS jumped on it first, they just need to make sure it doesn't stagnate (Get in app snapping for example - Which isn't a quick and easy thing to do) The updates they've made so far are good like Ethernet and Xbox One Controller support. One advantage Windows 10 Mobile has is the way drivers can work across Mobile and PC at the moment - I can plug in many things to the display dock inc. USB headphones we use for the phones here and it just works.

The Windows 10 Anniversary Update is already feature-complete, so one can only expect bug fixes from now on. These Cortana news are simply a welcome bonus. Sent from my laptop on Windows 10 Pro Insider Preview

True, I think refining the Notification Sync is pretty much one of the last things they will be doing. Probably getting close to the build that will go out for Anniversary so I expect we'll start to see more fixes to existing builds rather than who new build numbers.

For those interested in Continuum we'd like to see MORE improvements to it. I'm really hoping we'll see significant additions like app snapping across the OS or at least in Continuum before the next set of phones come out. Here's hoping new Continuum features come to the 950/XL and they don't come up with a Continuum Gen 2 for these things. Changes they've made so far are appreciated like Ethernet Adapter support and Xbox One controller support

Every time I read about new features in the fast ring, I want to switch back to it, but I must resist and wait for the official anniversary update.

Same here.. I always regret it days after switching back to fast ring

I eventually move to the fast ring but after each public release I go onto Release Preview for my main device temporarily, always have at least 1 test device on public/GA and one on fast as well

I think the same thing and I'm on the slow ring. I can't wait for the Microsoft Health drain to be fixed on slow ring.

This might be one of those times it is worth switching from slow to fast, updating, and then back to slow. Posted from Windows Central for Windows 10

Wow i am impressed with the new build fix list i think this build is pretty stable there are only some minor issues ms need to solve.....keep it up ms

Yup. The quick actions rearranging bug, the capacitive navigation buttons issue and the black rectangle issue were quite annoying. Known issues down to just three, as of now. Amazing! I hope the music playback doesn't crash while skipping tracks. ~Sent from L830

Well now i can use the notification centre still i was expecting a fix for dual sim data issue

Microsoft should also resolve the GPS issues in lumia 730 dual sim devices. It is sometimes frustrating to use the GPS in lumia 730. Location point on maps still remains static position when I am in moving bus.

Due to this issue I have been thinking of buying 650 instead. Couple of days ago I drive onto wrong highway as the location got stucked midway.

They didn't mention anything about the fact the last build loved to crash all the time.....

No it didn't, lol. It never crashed once for me. Sounds like maybe you had a bad update or maybe it's a device specific issue. Did you report it? They can't fix what isn't reported.

It could be a 950xl thing. I don't think it was a bad upgrade for me or anything. Its been two builds in a row and multiple people have reported it. I have reported it through feedback hub and when they ask the question "how often does your device crash or freeze"

I have the 950 XL. I use it heavily for work. I'm a delivery driver and use GPS constantly. It has never once crashed on me in the last month. heck, the only restarts i have done were from these updates. I leave it running 24/7.

I have never had a crashing problem till the last couple builds. Not sure what it could be then. I know a lot of people were complaining about it when they releases the small update for battery issues. If this update doesn't help then I'll just to a reset and see what happens

I have a 950xl as well; It definitely crashed a great deal for me, particularly when using Bluetooth for messaging when connected to my car. Otherwise, it was actually a really good build.

It was a great build except for the crashes.

So, other than it not functioning it was great? /s

Are you on a Dual SIM variant? They seem to have their own unique issues / crashes so maybe that's why you are seeing crashes and others aren't

Oh no.. Still they are investigating Dual sim Mobile issues..

Yeah hopefully i will be able to survive till the fix comes. Its fine so far hope this new build doesn't bring the issue back after upgrade From MS Lumia 435

I'm happy to know they're working on improving battery life. I was starting to worry if they would do something about it at all.

Tell me everything about Cortana fixes, fellow victims of her many crashes.

I've not had crashes, but I can't see the interests/cards (they are invisible) on last few builds (affects PC too for me) Applying this Mobile update now and hoping it's fixed that issue

Wow this might just be the best and most informative change log I've ever seen!!

Wow... Happy to see bug which i reported to be addressed in this build.

Impressive laundry list of corrections. Good job to all involved. Cheers!

What about fixing the fact that responding to SMS messages using Cortana causes a reboot every time on the Lumia 950 (I and my wife experience this on both our devices)? What about fixing the frequent freezes and random reboots?

This does not happen to me on the 950 XL.

This reboot happens to me as well (950xl) - it almost always happens if I respond "ignore" when Cortana asks me how to handle a text when connected to bluetooth. I've noted it in feedback to MS several times.

I haven't been brave enough to try fast or slow ring. The official build is stable, reliable and smooth....now.
Biggest problem is typing, compared to 8.1, 10 guesses and inserts the wrong word 9 times out of 10, makes for frustrating typing.

Happens to happens to my 950xl ever since the last couple builds

How about responding to SMS from the notification screen sends them twice?

Is your wife enthusiastic about tech too? (I ask as it sounds like you are both on the fast ring) My wife is interested in it and how it can apply to her job/life but she'd never be interested in preview software - But it must be a nice bonus if you guys can discuss/debate tech enthusiastically - Just don't get into a debate about Tabs v Spaces ;) (Silicon Valley Reference)

Awesome sauce! Loads of fixes. Installing now. I hope the issue with Cortana perking up randomly is quashed.

Apps crash is fixed? Someone please confirm if spotify not crash when login using facebook. So I will switch to redstone again :)

One of my own (WP 8.1) apps was crashing on the last build, so I'll see if that's resolved once the update has applied. If it's a general issue with WP8.1 apps it could be the same thing affecting numerous apps

More fixes than bugs wuhuu. Looks like windows 10 is finally getting there. Keep up the good work

This update 10.014356.1000 retains battery power. After one and a half hours of heavy battery usage on the web, music playing at the background, WhatsApp chat, Instagram and Facebook feed, I only lost 11%. Using sample pictures for background now works. But the mic still fails to type after listening. The screen getting hot after 15 minutes of usage on the older build 14342.1004 has long stopped on this build. The problem unlocking the screen while turning up or turning down the music volume has been solved on this build

Does the dual sim data problem does not occur, when second sim is not in the phone?? Using lumia 730 dual sim

No it works fine with single sim
From MS Lumia 435

Do u mean that if i use only one sim card in my 730 dual sim phone and update to fast build, i shouldn't have problem with the data bug??

Update will be fine Sim has nothing to do with it.
The issue is when you have two sim sometimes the cellular data will not work and the setting will also hang and crash. If you are using only one sim it will work just fine From MS Lumia 435

performance of this bulid on lumia 435 ? any issues ?

Some battery issues still there, didn't notice outstanding good or bad performance wise, though groove crashed when i asked Cortana to play music From MS Lumia 435

The problem is on a few selected phones

Which phone do you have? Using the browser on my 950XL drained loads of battery in a short period. If they could fix that then it would be awesome Sent from Lumia 950XL

What phone do you have? Because if the issue is fixed, I'm switching back to my lumia. Posted via the Windows Central App for Android... I'm sorry

Will any aspects of these Redstone updates (eg. Language packs downloading properly) be available before anniversary update, or must we wait for anniversary update? It's not that long to wait, just wondering

You'll have to wait. TH2 has been feature-locked since what, late September 2015? Posted from Bikini Bottom via my Pineapple PineBook XPS 13"

Thanks, good to know, I can wait, there's nothing too serious that is missing

Thanks, good to know, I can wait, there's nothing too serious that is missing

Thanks, good to know, I can wait, there's nothing too serious that is missing

Thanks, good to know, I can wait, there's nothing too serious that is missing

Except replacing your phone with the 950. I have one waiting in store for you. :p Past: HTC Mozart, Lumia 800/925/930/1520/640
Present: Lumia 950 & 950XL (fast ring)

Freebie? Send it over! Waiting for surface phone...

Hah, I couldn't even wrangle a freebie for myself...

Other than random multiple postings you have no issues :)

You can blame the WPC app for that!

That is frustrating, Cortana won't work for me as a consequence.

I'm interested in the hardware camera button issue. I just bought a Mozo cover after the last update, and before going on vacation without the stock cover, after I few days I tried the camea button and when it didn't work, thought I'd need return the case when I get back, now I'm hoping the update will fix it!

Uhhhhh the case is certified and that makes zero sense. Do yourself a favor and pull the cover off and poke the button with your finger nail. Camera won't start because it's not the case. That or your blocking the front sensor on the phone which disables the camera button. Lol.. Don't return the case -_-

We fixed an issue where the solid black rectangle of the keyboard could sometimes be seen for a second after entering your pin on the Lock screen to unlock your device. This! And We fixed an issue where diversity emoji might show up as two characters (emoji and diversity modifier) in certain apps, including Messaging This! Yay Now lets try for faster unlock after entering pin

The version number changed to 1607, which means it is approaching the release version.

It still hasn't fixed the flash problem on camera of lumia 535 540 and so kn

This seems like a really solid build. And I've noticed builds are downloading faster. That's great, one of the issues I have with Windows 10 is updates take ages compared to other platforms.

I was waiting the new build just for the fix of Cellular And Double SIM bugs but still should use the 2nd cellphone. :(

Edge really needs some attention, to inconsistent, be it loading/refreshing..

Woe.... That's s super long list of fixes... Great job!

I'm also affected by the dual sim data not working correctly. I have to switch my data to the second sim in order to send a pic from said sim. Looking forward to that fix as it's annoying. Nice improvements though. Keep em coming!

Does the data bug is resolved when only one sim is used in dual sim devices???

Yeh it does From MS Lumia 435

How's the battery life on the icon after update

Did they fix app crashes though?

Is this the anniversary update?

It is a preview of the anniversary update.

Can anyone tell me if phone numbers are links to the phone dialer in mail and calendar app?

This is called stabilization.. Keep up the good work - Sent from Future Human Robot

Sweet update.
Maybe it is time to try it out?

Great update with lots of fixes. They still have not fixed "Hey Cortana" and the "Gadgets" app. Just installed on my Lumia Icon, will have better idea on the battery life in few hours. I need to try the text message with bluetooth as with previous build, the Icon used to reboot after sending message!

And camera flash isn't available on lumia 540

So? the Hey Cortana still dead? I wonder what took them soo long but still without any fix, it's been there about 3 build ago which is more than 3 months with no fix nor update. Lots of useful features getting screwed example the Living Image >30% (mean 3/7 photos) won't have it...