Heroes Reborn: Gemini game for Xbox One and PC will tie into NBC's superhero TV series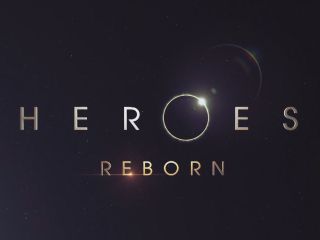 This fall, NBC will revive their classic superhero TV series with a 13-part "event" series, Heroes Reborn. The show will also get two tie-in games, including one for the PC, Mac and consoles like the Xbox One called Heroes Reborn: Gemini.
The game will come from Imperative Entertainment, which was co-founded by Heroes' creator Tim Kring, and developer Phosphor Games Studio. It will use Unreal Engine 4 for its graphics:
The game will share some characters and events with the mobile-based game, Heroes Reborn: Enigma. A teaser trailer for both games will be released on July 12 as part of the Heroes Reborn panel at San Diego Comic-Con.
Source: Comic Book Resources
Looks very cool. Like how the show has a game tie in.

They had webisodes with season 2 or 3 I think too

YASSSSSSSSSS!!!!!!!!!!!!!!!!!! "Save the Cheerleader, save the world" "Flyman!"

Teaser..... https://m.facebook.com/story.php?story_fbid=10153505870813189&id=1717431... Teaser.....

Meh. I loved the show for it's time but don't trust them to not screw it up.

Yeah, I have that notion in the back of my mind.... :/ At least bring back Peter as well

So this the new go-to fad in gaming, TV show tie-ins? Defiance tried it, and it had a decent show and game, but the game fell off quite a bit, I think the weak consoles of last-gen had to do with that.Quantum Break's supposed to tie a show and a game together. Halo keeps getting live-action movies and mini-series and whatever. I know I'm forgetting another...

I hope Heroes does great this time around and the game for Xbox One isn't complete crap! Posted via the Windows Central App for Android

A low-budget tv show tie-in for a show that doesn't exist yet? I'm SURE they're concerned with quality assurance and making a good product. This can't POSSIBLY be a cash-in!

Loved the show.....Brilliant characters

Soooo excited they brought the show back, even if it is just for a season

What? How did I miss this new series news? Literally had no idea. Intrigued.
Windows Central Newsletter
Get the best of Windows Central in in your inbox, every day!
Thank you for signing up to Windows Central. You will receive a verification email shortly.
There was a problem. Please refresh the page and try again.