How does Microsoft Teams stack up to Slack?
Is Microsoft Teams better than Slack?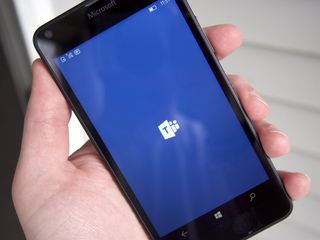 With the release of Teams, Microsoft's new corporate collaboration app, many people are wondering how it compares to Slack, the name most people think of today when it comes to office chat. Teams hasn't revolutionized the collaboration game by any means, but it does offer strong competition.
Let's take a look at exactly how these two apps compare in the areas that matter most.
Price
One of the most important factors in deciding between these two products is the price. Companies that already subscribe to Office 365 for Business or Enterprise get Teams as a free addition to an already strong suite of office tools.
Let's say that your business isn't already using Office 365. In order to grab service apps such as Teams, OneDrive for Business and Skype for Business, without including any Office apps (Word, Excel and PowerPoint), you're looking at spending $5 per month, per user with a yearly commitment. Enterprise E1 subscribers are looking at an $8 per month, per user with a yearly commitment.
Office 365 Business subscriptions with all the Office apps, plus services like Teams, cost about $12.50 per user, per month on a yearly commitment. That can add up quickly in a big company, but if you're already using Office 365, the switch to Teams becomes quite tempting because it costs nothing extra.
Slack can be used for free indefinitely.But there are limits to the free version, such as a maximum of 10 integrated apps, 5GB of file storage for an entire team, and an archive of up to 10,000 messages.
Slack is a favorite amongst startups because of its free offering, and Slack knows that. It tries to get a company hooked on the product while that company is still small in the hopes of one day seeing an upgrade to a paid plan. And it seems to be working.
The Standard Slack plan costs $6.67 per user, per month on an annual commitment, but it has more file storage, unlimited app integration, unlimited archives, and more. The Plus Slack plan is $12.50 per month, per user with a yearly commitment, but you get 20GB of file storage per team member, 24/7 support, 99.99 percent guaranteed uptime, and a few other features admins love.
User interface
The face of each app is what most users associate with first, and both of these apps have similar UIs. Slack has the Team button in the top-left corner, and below are threads, channels, and direct messages.
The Teams app has a few more options on the left-hand side. For example, below your name and profile picture are buttons for Activity, Chat, Teams, Meetings, Files, Feedback, and Settings. When it comes to actual chatting, there is a focus on threads within Teams, which is sort of unfortunate for anyone who appreciates Slack's more free-form conversation model. In Teams, each thread is big and blocky and well-separated. Compared to Slack, that is a big change.
Yes, Slack recently implement threading, as well, but it would be quite a stretch to say that everyone loves it and uses it as much as they can. The old model, which presents text line by line, is sometimes a bit messy, but many people prefer it for the sense of collaboration it delivers.
One aspect where Teams has Slack clearly beat are tabs, which are added to the top bar of a conversation. These tabs are used to easily integrate other apps and services into the conversation at hand. Someone mentions a Word document? It's in the tab. Have a YouTube video to share? It's in a tab. If you have a unique need for a service or tool, custom tabs can be created.
Integration with other apps
If you're completely absorbed in the Microsoft bubble and use apps such as Skype and OneDrive daily, Teams is a great addition to an already powerful set of tools. However, because there is currently a lack of integration with apps from other big services, such as Google Drive and Dropbox, companies embedded in those ecosystems will have a hard time making the change. As of now, there are more than 750 apps that can be integrated with Slack, while there are about 150 ready for Teams.
Just like Slack, Teams can be set to receive notifications and updates from services including Twitter and Trello through connectors. These notifications pop up automatically in the app and are a great way to keep track of important details throughout the day.
There's another big difference that should be mentioned: Teams does not currently let users outside of an organization join in on a conversation. This is a pretty big deal for some groups that collaborate with outsiders. With Slack, an email with an invite can be sent, and the outside person can easily join. Microsoft has stated that an update to this exclusion is coming, but there is no set timeline.
Fun stuff
Half the fun of using these types of collaboration apps are all the emojis, GIFs, and memes you can toss back and forth. These things also help convey a sense of personality over a medium that is all too rigid.
Both apps let you preview GIFs before sending them, and both apps have a ton of emojis with support for custom works of art, but only Teams lets you use custom and existing stickers (like the kind you find on Facebook), as well as a built-in meme generator. That's right — you can create your own memes within Teams.
As far as themes go, Slack is the winner with a long list of color and theme options. Teams, as of now, still has the purplish theme only, but you can change the contrast.
The bots
Anyone who's used Slack knows about "Slackbot," the friendly assistant who pops up into the chat, usually when you don't need it. In the event of actually calling on Slackbot, it can provide answers to your questions about how Slack works, and it can also be programmed to give set answers depending on keywords typed. For example, if anyone mentions the words "style guide," Slackbot can be set to promptly provide a link.
Microsoft Teams has two bots: "WhoBot" and "T-Bot." Why use two bots? Teams needed a virtual assistant like Slackbot to perform the same tasks, which is where T-Bot comes in. Have a question about Teams? Ask and you shall receive an answer.
WhoBot, on the other hand, is available to answer questions about the company by pulling data from an Active Directory, including employee information, contact numbers and emails. Businesses with a huge payroll will certainly take advantage of this secondary bot, and it's clear why Microsoft included it when its user base is mostly large groups of Office 365 subscribers.
Which one wins?
In a head-to-head battle between the two apps, it would mostly be a draw based on features and appearance alone. However, it's hard to deny that Microsoft Teams has something big going for it that Slack doesn't: Office 365 integration.
While these apps are both designed for the same purpose, is seems like Slack is more for a company that employs a lot of freelancers or for startups that need to save every dollar possible. Teams is a great add-on to the already-unbelievable platform that is Office 365.
Get the Windows Central Newsletter
All the latest news, reviews, and guides for Windows and Xbox diehards.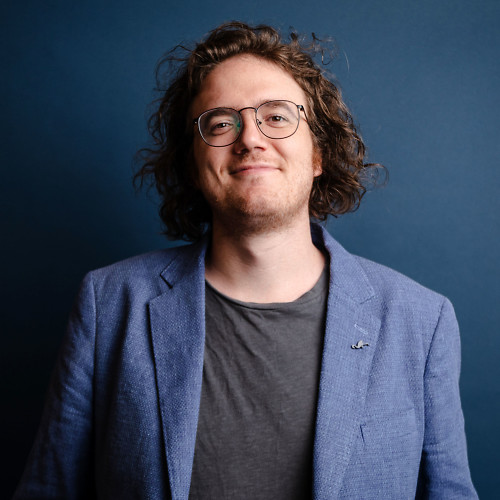 Senior Editor, Laptop Reviews
Cale Hunt is formerly a Senior Editor at Windows Central. He focuses mainly on laptop reviews, news, and accessory coverage. He's been reviewing laptops and accessories full-time since 2016, with hundreds of reviews published for Windows Central. He is an avid PC gamer and multi-platform user, and spends most of his time either tinkering with or writing about tech.