This is how Farming Simulator 17 PC mods will be released for the Xbox One version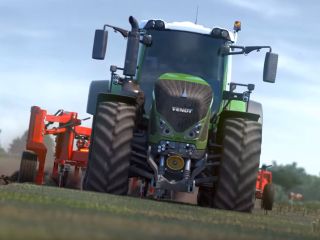 Developer Giants Software has revealed just how mods made by third-party PC owners of its upcoming game Farming Simulator 17 will be released to owners of the Xbox One and PlayStation 4 versions.
Farming Simulator 17 will be only the second console game that will be able to run mods made by its PC community (Fallout 4 was the first and there will be console mode support for The Elder Scrolls V: Skyrim Special Edition when it launches on Oct. 28). In a blog post, Giants stated:
Giants Software added that there will be about 25 mods for the console versions of the game available to download when they launch. Multiplayer mods will also be supported. Xbox One console players will be able to support up to 4GB of installed mods (obviously, that means the mods can also be placed on an external hard drive as well as the console's internal storage).
Farming Simulator 17 is due for release on October 25 for $49.99.
See at Microsoft Store (opens in new tab)
4GB available for mods? I had >30GB of mods on FS11. But I'm looking forward to this game.

It must be noted that all mods won't be available on the PS4 for these games. Each has to pass Sony's approval, and some for Fallout 4 already have been rejected.

Sad to see Sony taking this approach, but I suppose they have legit reasons! I remember Unreal Tournament 4 on PS3 and we could just load up any mod we wanted that a PC Developer made available by transferring via USB....No verification required! That was the first game I ever played on a console that supported mods like this.
Windows Central Newsletter
Thank you for signing up to Windows Central. You will receive a verification email shortly.
There was a problem. Please refresh the page and try again.