How to install non-compatible printer drivers on Windows 10
Get your printer working again on Windows 10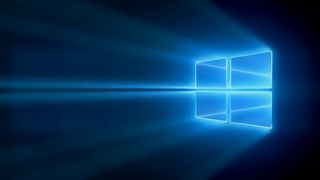 (Image credit: Microsoft)
Although many printer manufacturers are keeping their drivers functional with Windows 10, if you have an older printer it might not be officially supported. But the end of official driver support doesn't necessarily have to mean the end of your printer. Follow these steps below to install non-compatible drivers on Windows 10.
How to install non-compatible printer drivers on Windows 10
In this case I will download the Canon SELPHY CP800 Windows 7 driver and install it on Windows 10. Download the driver from the specific website, plug in the printer through a USB port, then follow these steps.
Right-click on the driver file.
Click on Troubleshoot compatibility.
Click on Troubleshoot program.
Check the box that says The program worked in earlier versions of Windows but won't install or run now.
Click on Next.
Click on Windows 7.
Click on Next.
Click on Test the program.
Windows 10 might ask you for permission to install. Allow the driver manufacturer to make changes to your PC. The driver will now install and your printer will be ready for use following installation.
If the installation doesn't begin and you encounter an error, make sure your printer is connected to your computer.
Feedback
Did these steps work for you? Let us know in the comment section below, and don't forget to add anything we might have missed.
Windows Central Newsletter
Get the best of Windows Central in in your inbox, every day!
Senior Editor, Laptop Reviews
Cale Hunt is formerly a Senior Editor at Windows Central. He focuses mainly on laptop reviews, news, and accessory coverage. He's been reviewing laptops and accessories full-time since 2016, with hundreds of reviews published for Windows Central. He is an avid PC gamer and multi-platform user, and spends most of his time either tinkering with or writing about tech.
Awesome....I will my Dell v305 printer..
The drivers got deleted during the windows 10 upgrade

another good reason not to install that user data mining crap..

When is anyone not data mining? ----------
I am someone, of the 2639th variety.

well MS wont be going through my personal stuff any day soon.. i would rather use an amiga 500 than install win 10..

Lol if you're using anything windows, they can go through your personal stuff ;)

I wonder if your data mining fear is solely pointed at Microsoft or other OSes as well.

It's not "fear" it's real.

The real is that this guy said. If you use Windows any version, this version has a backdoor if you wanted it or not.

Ya da ya da ya da.... Posted via the Windows Central App for Android

What data that MS take that you fear so much? You criminal or terrorist? Posted via the Windows Central App for Android

Use google products then, their products are soooo much better
/s

Yeah, I heard google doesn't mine your data... BWAHAHAHAHAHA!

Just a heads up, if you click on troubleshoot compatibility it will run using the OS it thinks is best for the driver. All one has to do is right click the file/program and go to properties - compatibility, then select the box under compatibility mode. After which choose the OS the driver worked with from the drop down list then press apply and ok. Then double click on the driver and it will run in the same mode as what one choose. After which you be ask by Windows if it work, click yes if it did or try another OS version from the list. It normally works though.

Update, Cale Hunt needs to correct his flaw though. It's not compatibility one should click after right click, it properties.

This wont be enough. You also have to disable the driver signature ennforcement: http://www.howtogeek.com/167723/how-to-disable-driver-signature-verifica...

And if its a 64 bit version, enforcement has to be enabled on every boot.

Also, if none of these worked get a new printer

ANd if you disable that, You need to DISABLE it every time you reboot...Or your printer/device wont work.. It's a pain in the a$$ in WIndows 8.1 and 10 to disable it and it stays...

I find it more of a pain in the aSS that these printer OEMs don't update their drivers to force people to buy their newest models.

I hear ya... So much hardware over the years that I have had to get rid of, Not because it was broken but, lame a$$ OEMS decide not to support it for later OSs. We make new hardware so the old stuff is worthless... HP is known to do that..

My old printer works fine on 10 but it caused constant flickering of the cursor in MS Word due to printer driver problems. Don't know how it is related, though.

A couple months ago my father asked me to install a 10 years old printer for him. And it did work with Compatibility settings.

Or backup your drivers with something like DriverMax, upgrade to Win10 reinstall DriverMax if u have to and restore backup

Reinstalled Windows 8.1 drivers after upgrade to 10 and works perfectly fine

Good article, unfortunatly 1 day to late. I had an issue with an hp AIO 309a driver not able to install on the school laptop of my son. I will retry this weekend with this tip.

Well try the basic driver builds 1st they do wonders

I had to set up a very old printer for my mom (for context, the latest driver available was for 64-bit Vista), and when I downloaded that, it worked. Sometimes Microsoft's legacy fetish can really come in handy.

That last sentence deserves /r/nocontext ----------
I am someone, of the 2639th variety.

Absolutely agree with both of you :)

If I could do something similar to print wirelessly from my Windows 10 Mobile on L930....

I don't have a problem with desktop W10. But I can not print from my phone. 950XL. When I use Word, there is a print option, but it does not find my printer :( canon Pixma MG5500 series. Anyone know how to get it working?
Thank you for any tip :)

Cannon's mfp's have never been ready for os upgrades had nothing but troubles

will only help if the installer looks for a specific OS. The compatibility lies to the installer and goes from there. This can be accomplished too by changing that option in the right-click properties menu. This does not magically make a non-compatible driver compatible. The driver is clearly compatible, the installer is not 10-aware.

That's really funny, because I was just having an issue with a Canon Selphy. Since its your test case, I guess I can assume it will work :-)

Their support for newish os with old hardware has never been perfect

Printers. Even when they work they don't work.

only a moron would say that...

Nooooooo..... These will be the same people complaining that their Windows crashes or they cant apply a patch in the future. The solution is to purchase a compatible printer. Simple.

Yea, it's always a MAYBE thing esp with older printers... Although you can get away with using genric drivers for MOST printers, or the old HP laserjet III for most laser pritners but, try to do this with a scanner or other hardware... Yea, right...

This is an absolutely horrible idea. Not only can these incompatible drivers cause havok with blue screen system crashes, but it can cause application crashes and even lead to security vulnerabilities for malware attacks. If you have an older, unsupported printer, I'm sorry to tell you, you're better off ponying up the money for a replacement printer.

Sorry, but I simply must find a way to keep and use my old printer. I just love my old Diablo 630 Daisy Wheel printer. It's lightning fast at 30 characters per second, and the print is always even and smooth. Just having trouble finding ribbons for it. Kind of a pain to have to boot into DOS 2.0 and run WordPerfect for DOS to use the blasted thing. If I can make it work in Windows 10, that's what I'll have to do. (uh, yeah, I'm joking.)

Let me guess twain or gameport
Windows Central Newsletter
Thank you for signing up to Windows Central. You will receive a verification email shortly.
There was a problem. Please refresh the page and try again.