How to pick the best antivirus software for you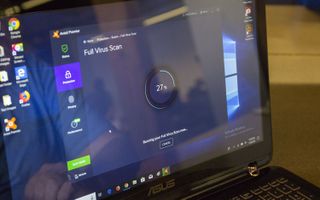 (Image credit: Briana Scroggins/ Future Plc)
We all know we need antivirus security with the need for cybersecurity no joke. However, buying antivirus software is a confusing process sometimes, right? With so many different options out there, it can be tricky to know what antivirus is right for you and whether you need the most expensive package out there or if you're good to go with something a little more inexpensive.
Like any buying purchase, the key to picking the right antivirus software is to consider a few personal and individual factors to your situation. While some antivirus software is perfect for most users, it's still worth taking the time to think about precisely what you need from it before you make a purchase. We've broken down some of the critical factors on finding the ideal antivirus package for you so that you won't waste your hard-earned cash or time on something inappropriate for your needs.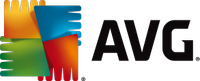 AVG works alongside other antivirus programs to scoop up threats they may miss. It also includes a system vulnerability scanner.
Make sure it's an excellent antivirus software package
Ok, so this one might seem straightforward, but we've all been lured into an offer that sounds too good to be true, right? It's vital that you read up a little on antivirus software rather than buy the first one you come across. Not all antivirus software is equal, with some providing a far better and more secure experience than others. Ideally, you want antivirus software that has been reviewed by numerous reliable sources, and that has been tested independently by labs such as AV-Test and AV-Comparatives for its accuracy.
Anything less than that isn't a good idea as there's no guarantee that you're not wasting your cash and potentially putting your computer at risk.
Consider how much you want to spend
Antivirus software is a competitive market meaning there are plenty of options out there, both in terms of features and pricing. Crucially, some antivirus software works on a one-off payment basis while others have you subscribe for a year at a time. It's up to you and your budgetary needs to know what works best for you.
One-off payment schemes can be helpful to budget for, but a subscription service can mean you always have the latest version of the software at all times. Ultimately, there's no point in spending more than you need, which leads us to our next consideration. In some instances, even a free antivirus package can be a good bet, but as before, you want to research and check that it's reliable before, well, relying on it.
Weigh up how many features you actually need
Do you need everything your antivirus software offers? Some packages, especially subscription-based ones, love to entice you with multiple extra features on top of being an excellent antivirus scanner. These can include things like cloud storage, a free VPN, firewall services, and much more. Do you need these features though? You may already use a VPN, and free cloud storage is often simple to come by. Don't get lured into buying more than you need from your antivirus software. Often, one with a robust scanning engine and nothing else will be suitable for most users. However, if you're keen for an all-in-one deal such as a security suite, this is the time to upgrade and invest so you get the best deal for you.
Plan ahead for extra devices
Nowadays, we all have multiple devices that connect to the internet. That means it's not just your PC that's at risk of catching a virus. You also have to consider your smartphones and tablets too, as well as any other PCs or Macs in your home. If you live in a multi-device home, it makes sense to pick antivirus software that provides licenses for all your devices.
Check to see if your antivirus software is compatible with all your devices and that additional licenses for those devices are provided. Sometimes, this is where antivirus software can seem cheaper than it is by offering you just a single license when you also need to protect your smartphone too.
Pick an efficient antivirus for your system
If you have an aging PC, you'll already know the perils of overwhelming your computer with software that it just can't keep up with. Because antivirus software should be running in the background at all times, you must pick a package that your PC can cope with.
Some antivirus software such as Avast offers a low system resource footprint so that it works well alongside older computers. In contrast, others can be tough going for your aging workhorse of a machine. Don't be afraid to accept your system's limitations and plan accordingly. Often, the fewer features, the more forgiving the system requirements.
Factor in your need (or lack of need) for customer support
Do you consider yourself somewhat experienced with computers? Do you find you rarely have a problem that requires you to get in contact with customer support? In which case, you don't need to worry about investing in an antivirus software package that boasts premium customer support.
Alternatively, if you're less experienced and feel like you could do with the safety net, it's useful to pick out a service that helps you out each step of the way, right down to offering advice on virus removal even if it might cost you a little more.
Get the Windows Central Newsletter
All the latest news, reviews, and guides for Windows and Xbox diehards.