How to watch Apple's new iPhone event live at 10:00 AM PT on Sept. 12
iPhone Xs? iPhone X Max? iPhone Xc? Find out the truth about the name, and much more, at this year's iPhone event.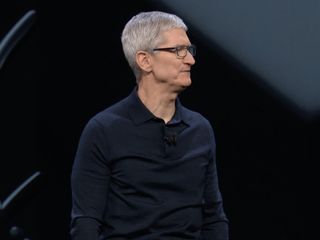 Every September, Apple launches a new iPhone and usually one or two additional new devices. This year, we already know we're going to see two updated (and new sized) versions of the iPhone X, as well as the Apple Watch Series 4, but will Apple bring any other goodies to the party?
Gone are the days when Microsoft made a phone worth your attention, and many of us who used to carry Lumias or other Windows phones now tote iPhones. So Apple's phone events are more relevant than ever before to Windows users.
Apple iPhone (2018) Event Preview
This year, the iPhone event takes place at 10:00 AM PT/1:00 PM ET on September 12.
Follow along by watching the live stream
You can watch the live stream of Apple's iPhone event at the official event page, which will be updated just in time for the event.
Apple's Event page (opens in new tab)
You can also watch it from the Special Event app on Apple TV.
If you'd like to watch the live stream peppered with some commentary from the team at our sister site, iMore, be sure to follow them on Twitter.
Bookmark iMore's event page to keep updated on the news
Our sister site, iMore, will be covering the event as it happens and will also spend the rest of the day, the next few days, and the following weeks with follow-up content about everything announced and providing in-depth analysis of the event. Please be sure to bookmark their event page so you can check in regularly to see what they are talking about.
Don't forget, the iPhone (2018) event (let's be real... it's going to be called iPhone Xs) takes place this Wednesday, Sept. 12 at 10:00 AM PT/1:00 PM ET.
Windows Central Newsletter
Get the best of Windows Central in your inbox, every day!
I'm getting a warm apple pie feeling

If Microsoft releases another phone, im sure windows central will cover it, until then...windows 10 mobile IS DEAD!

"So Apple's phone events are more relevant than ever before to Windows users" ?!?!? That can be said of nearly EVERYTHING in the world...

"And now they ALL have notches ... and they're ALL $1000 or more!"

749 for the Xr. Just sayin'. That being said, there was nothing in that other than the health aspects of the watch that interested me in the least. I am an iPhone user, and my 8 is still better than the new stuff with FARCE ID!

They do a cross-over to promote their page on iMore. That's fine by me.

Seriously people are so dramatic

just show this page to nadella

I'll watch this on YouTube when it's posted on there afterwards, just like I do with the Keynotes from WWDC as it lets me watch them in my own time.