HP announces business machine refreshes, new machine for education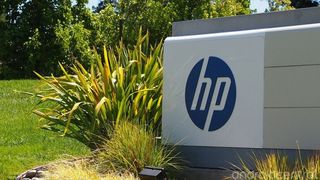 This week, HP announced their new refresh of machines for the business/enterprise user. The company's current EliteBook Folio has been upgraded, a new version of their EliteBook Revolve has been shown off, and a new mini laptop for schools dubbed the Classmate 10 is the next generation of affordable technology for schools.
The new EliteBook Folio 1040 G1 is an update to the company's current enterprise Ultrabook. The new .63 inch notebook is thinner than its past .74 inch older brother; it has also lost some weight and is down from 3.6 pounds to 3.3 pounds. While a thinner and lighter laptop is nothing to complain about, we really care about what is on the inside.
The unit now features a display up to Full HD (1920 x 1080) and an optional touch screen that can be added on. Under the hood, you will find Intel's latest generation Core processors and a battery life that is promised to last up to ten hours. The 1040 G1 also features a new type of trackpad, the Forcepad, which uses pressure sensitively instead of typical click buttons. The Folio 9470 will have a starting MSRP of $1,299 USD.
The new Revolve G2, an update to HP's original Revolve laptop, will continue to be one of older style spin and twist machines that we have been familiar with since Windows XP. New to this model is Intel's latest Haswell CPUs, an upgraded Stylus, and a blazing fast LTE radio. The Revolve G2 will begin at $1,364 USD (yes we know, it is an odd price).
Lastly, HP has unveiled the latest edition of their Classmate PC, the Classmate 10. It is aimed at educational institutes and runs a Celeron N2000 series CPU. The company hasn't yet stated how much the unit will cost, but we are going to hope for a low price tag.
If any of those laptops don't contain a large enough screen for your taste, you can be sure to grab HP's new EliteDisplay S230tm monitor. A Full HD 23 inch monitor with anti-glare matte finish that will ship next year and cost $359.
Are you interested in any of HP's latest business machines?
Source: Engadget
Windows Central Newsletter
Get the best of Windows Central in in your inbox, every day!
I'm still waiting for a lumia 520 inspired laptop! Would be great for me in England, where nkt everyone is rich!

I have an HP laptop now and I'd consider another when this one's days are over, but I just got rid of an HP printer and didn't get another because they don't support Windows Phone with a printer companion app or service.

HP and Nokia Sales Trainer here. No1 is more anxious for HP to release a printing app for WP. For now, there is still HP Eprint(email address you create for your printer); on my Lumia devices, I use KumoPrint and Print Now. They work pretty well though I'm still hoping MS integrates wireless printing into the OS.

Whoa, wait ... are you saying the Revolve G2 will definitely have a digitizer stylus option? The current Revolve does not, so bringing that back is a very big deal to me! I can finally upgrade my fleet of EliteBook 2730/2760P's.

There's no stylus in the press pictures and he doesn't mention it, so I would guess not. But its possible? Either way, I'm much more interested in the Thinkpad Yoga. I'll probably puck one up next year unless we get a bigger surface pro as well.

Forgive me but what has this to do with Windows Phone?

Lol not a thing. But this is the direction the site is going. With Microsoft merging the OS's, they are merging the content they post. They need to change the name of the site though.

How many times does his get asked a day I wonder? They've gotten more writers and the sites popularity has gone up. If it was still only windows phone, we'd be getting fewer articles. All we get now is exactly what it used to have been, in addition to more things. Writing articles on WP and articles on Microsoft and windows in general are not mutually exclusive.

I appreciate the cross pollination and convergence of platforms, but this article doesn't mention Windows once except in passing to a feature available since the days of XP. This is just the strategy of a company with respect to their IT refresh. You could run an article a day about that.
And I disagree about fewer articles. The site is still 90% WP stuff, I just want some relevance.

If it was still only windows phone, we'd be getting fewer articles And that's bad, because?

Not buying anything from HP at the moment. I had the Envy x2 and liked it, but I pretty much never used it as a tablet since I always ended up searching for a place for the keyboard. A friend of mine started to work there and they provided him a 2 year old notebook as work computer (ironically he is in sales, promoting HP as a cutting edge tech company) because they are desperately looking for anything to make balance sheets look good. I hate to see HP going down the drain, but I think that's where they're heading...

They are a bit overpriced for what they're offering too, if you ask me...but then, no one did so please by all means ignore this comment. ;p

HP isn't going anywhere. If you don't follow conpany's strategy, blame yourself. These useless notebooks, tablets are just for show. HP isn't interested in them. Their main focus is now enterprise product and services. They are still struggling with services, but products are doing amazing now. G8 servers, 3PAR, StoreServe, 3COM, StoreVirtual, StoreOnce everything are all very good now. Just use the new HP OneView and you will understand how things are going forward and their focus.

HP Central now? Yeah we get it, you want to become Engadget 2.0 or something but can we atleast get a feed with Windows Phone stuff only please? I couldn't give less fucks about HP or Xbox stuff and yet my Feedly is full of it. I can't be the only one.
Windows Central Newsletter
Thank you for signing up to Windows Central. You will receive a verification email shortly.
There was a problem. Please refresh the page and try again.